Could 'The Proud Family' Be Returning To Disney?
Tommy Davidson, voice of Oscar Proud, revealed that "The Proud Family" is being revived for Disney+.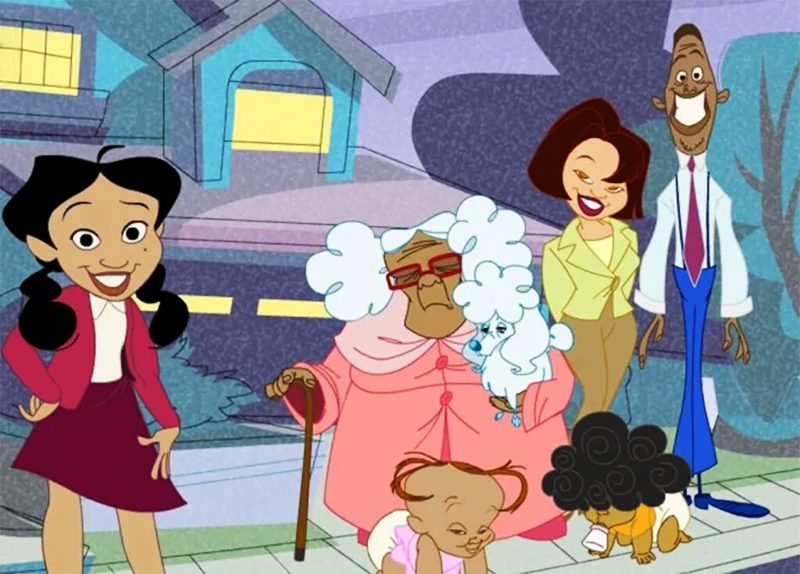 While the news of The Proud Family's revival has yet to be confirmed by Disney, Tommy Davidson (Oscar Proud) revealed to WhereistheBuzz that the treasured early-2000s animated series is receiving a reboot. According to Davidson, The Proud Family will be offered as part of Disney+, the company's new streaming service.
It's been 14 years since we've watched the hilarious adventures of the Proud family, consisting of Penny, Trudy, Oscar, Sugar Mama, and twins BeBe and CeCe. With new episodes potentially on the way, could there be an entirely new storyline in the works? Perhaps Penny is navigating through life as a 32-year-old, the twins are teenagers, and Sugar Mama is significantly older, wiser, and still badass. However, since the reboot will clearly be targeted to children and pre-teens who likely haven't been exposed to the original series, the new episodes may have the same nostalgic feel–except more modern. 
I'm not fully on board with this revival trend, because oftentimes, the original is superior in nearly all aspects. I'd also prefer the 2001 animation style to remain unchanged, but this is highly unlikely considering the target audience. At this point, all we can hope is that Disney doesn't take the spirit out of The Proud Family's reboot in ways similar to how they did with The Lion King (2019).
#TommyDavidson revealed #ProudFamily is coming back. He revealed it will be on #DisneyPlus streaming app.https://t.co/ODqHwiKN0R pic.twitter.com/3bWCZcbW1m

— WhereistheBuzz (@whereisbuzzzzzz) August 14, 2019