Comedy
A Conversation with Comedy Veteran Bob Sumner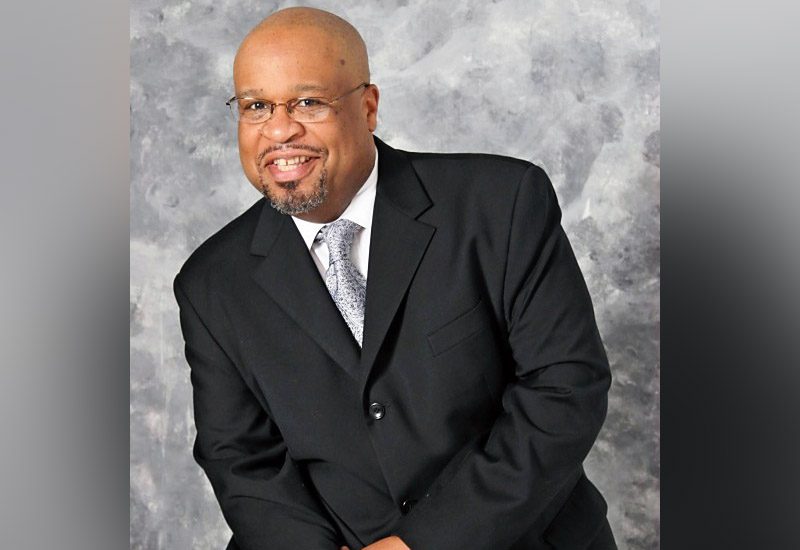 As I sat on my university campus in Nashville wondering where the hell spring was, Bob Sumner lounged in the outdoor area of a restaurant on Sunset Boulevard enjoying the 90-degree weather as he feasted on the fruits of over more than 30 years of hard work in the entertainment industry.  A long way from our shared hometown of Roselle, Sumner describes himself as bi-coastal, splitting his time between New Jersey, California, and everywhere in between. Even though we connect over the phone, something about him feels so familiar. The embodiment of true Jersey energy, Sumner's speech is confident and direct, understandably so considering his roots, success, and longevity.  Talking with him felt like visiting home.
Sumner is best known as co-creator of Def Comedy Jam. Over his long career, he has pushed Black stand-up comedy to the forefront of American entertainment. Working alongside Russell Simmons and Stan Lathan, Sumner ushered some of the most well-known comedians into the spotlight by offering them a new, vibrant and innovative platform on a network that provided them with an opportunity to "bring their nightclub act to television."  Presently, Sumner is hitting comedy gold again with his genre-blending series Laff Mobb's Laff Tracks.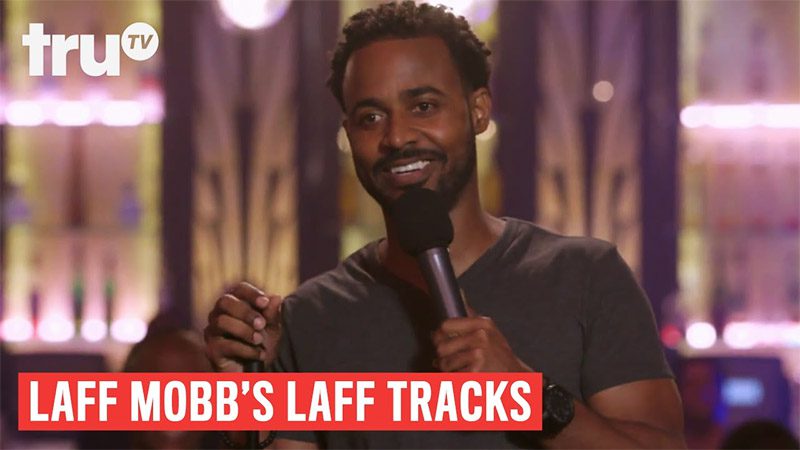 Laff Mobb's Laff Tracks functions like a mix between stand-up and sketch comedy.  Host DJ Cipha Sounds welcomes the latest comedians to perform their material in front of an intimate audience in what appears to be a small nightclub.  At-home viewers witness cuts from the comedian voicing their bits to sketches that bring the comedian's stories to life, in what Sumner calls "re-creations." The vision of the comedian meets that of the director of the sketch, resulting in hilarious narratives enhanced by the inclusion of props, scenes, and gestures. Each episode is 25 minutes long and consists of several narrativized bits that typically run between one and three minutes.  Ultimately, to really understand the format of the show and to experience the humor in its entirety, you just need a few minutes to experience it for yourself. You can read my original review of the show for some hilarious examples.
The idea for Laff Mobb's Laff Tracks started quite haphazardly according to Sumner.  A couple of his assistants discovered some audio he had laying around the office and decided to act out the content.  They then uploaded the video to YouTube where it received over 70, 80 million views. Sumner and his assistants not anticipating such a response called the happenstance "magical" and followed up with several more re-creations that produced similar viewing results.  Eventually, several networks approached Sumner and after consideration, Laff Mobb's Laff Tracks landed a home with the "still fledging" network, TruTV.  Sumner with seasoned confidence is sure of what he brings to the table and understands this collaboration, as mutually exclusive.  TruTV provides the platform and he and his team develop and produce the content and build the audience, "bringing more eyeballs" to the channel.
Although the show was started on YouTube, Sumner's view on social media is complicated. He lauds it as a platform but finds it limiting as a sole method of developing a comedian.  To grasp his perspective it is important to understand his definition of a comedian. Sumner uses the terms comic and comedian as a way to differentiate varying skill sets, as it pertains to connecting with audiences.  By Sumner's definition, a comedian is someone who knows how to read an audience and bring them into their brand of comedy, by working "off the cuff." Whereas, "a comic gets real nervous when the audience is not catered to their particular comedy." Essentially, Sumner understands the importance of the stage as a place to sharpen and develop a comedian's chops. Because of his reverence for and appreciation of the stage, social media comedians are not really his forte: "If you are in front of a camera at home you can edit a thousand times." To be clear, Sumner is not bashing those who have found success on platforms like Instagram and Facebook.  Instead, he is simply reiterating his own investment and commitment to the liveness, the ephemeral interaction between the comedian and the audience, that brings a sort of intangible quality to the artform of stand-up. In order for him to get a feel for this mastery of the audience-performer dynamic Sumner has to see comedians in-person; he "does not do tape."  The veteran producer prefers seeing the performers in the wild where he can witness how the comedian effects the energy spirit of the audience. "The bright light is on you – I am the bright light."
When it comes to recruiting comedians for Laff Tracks, Sumner relies on his gift of "having his finger on the pulse, talent, and flavor of what's next." Thus, the allure of the show, not only lies in its unexpected start, and its ability to brilliantly blend comedic formats,  but its selection of super-talented stars on the rise. Sumner explains: "The beauty of Laff Mobb's Laff Tracks is that it gives the comedian an opportunity to really perfect their stand-up and tell a story." Introducing comedians like Mark Viera, Meshelle, and Tyree Elaine to the platform that is television, Sumner's formula for success is unparalleled.  
While Sumner might summarize and credit his success to "knowing and staying in his lane" it appears that he is traveling on a six-lane expressway.  In addition to spearheading a show, Sumner runs the American Black Film Festival's (ABFF) annual Comedy Wings competition and currently serves as Comedy Curator at the historic Apollo Theatre in Harlem, NY.  In addition to preparing for the second season of Laff Mobb's Laff Tracks the entertainment veteran is also working on a documentary about his life and career where he traces his roots as a radio DJ at Seton Hall University to becoming one of the premier producers of comedy.  
During the time of the interview, Sumner was still patiently awaiting the call for a second season pickup.  You can show your support of the show and keep updated on Sumner's ventures by following him on Twitter at BobSumner24, Instagram @bob.sumner, and on Facebook at Bob Sumner's Comedy Spot.