Trending
#BlackHistoryNow: Chinonye Chukwu Becomes The First Black Woman To Win Biggest Prize At Sundance
Chukwu, writer and director of the moving film "Clemency," makes history as the first Black woman to win the Grand Jury Prize at Sundance.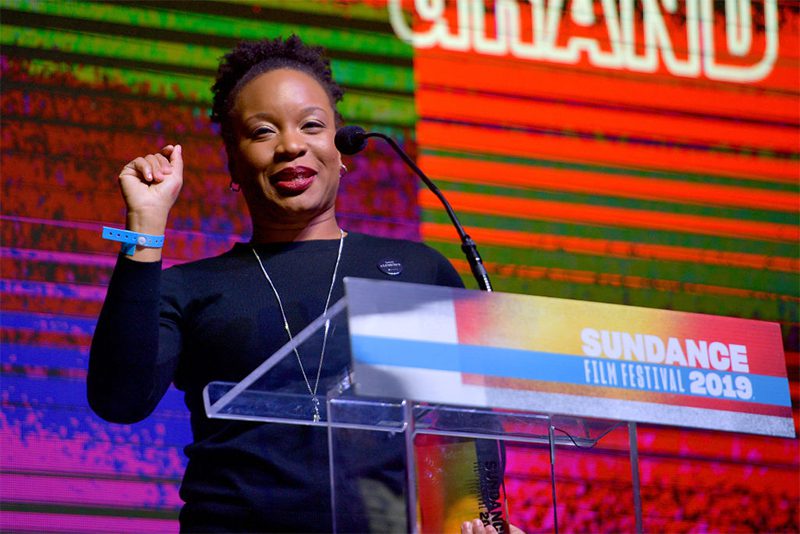 In honor of Black History Month, we're bringing attention to the Black trailblazers who are making history today.
Most recently, Nigerian-American filmmaker Chinonye Chukwu took home the Grand Jury Prize for her drama film Clemency at Sundance, which makes her the first Black woman to ever win the festival's most prestigious honor. Clemency marks Chukwu's second feature film, following after her 2012 drama alaskaLand.
The critically acclaimed film stars Alfre Woodard, who plays a warden at a maximum security prison, struggling with the emotional weight of carrying out death row executions for years. "As she prepares to execute another inmate, Bernadine must confront the psychological and emotional demons her job creates, ultimately connecting her to the man she is sanctioned to kill," reads Clemency's official synopsis.
Chukwu, who also penned the storyline for the film, intends on raising awareness to the issues and controversies surrounding mass incarceration and the death penalty.
"When everybody was saying 'No' this story does not have an audience, you, Sundance and the people who have seen this film have proven that there is an audience for this film, and I thank you," Chukwu said in a statement to Deadline.
She added, "I wrote this because I wanted audiences, I wanted us, I wanted myself to connect with the ecosystem of humanity's connected to incarceration, so we as a society can stop defining people by their worst possible acts, that we can end mass incarceration, and dismantle the mass prison industrial complex, and root our societies in true justice and mercy and freedom, which is all tied to our joy inside, that nobody can ever incarcerate or execute."
The Award-winning filmmaker joins a list of essential directors who have previously won the Grand Jury Prize at Sundance, including Ryan Coogler, Desiree Akhavan, and Damien Chazelle.
For future projects, Chukwu has announced that she will be directing a drama based on the life Elaine Brown, the only female leader of the Black Panther Party. "I am beyond thrilled and deeply honored to be bringing Elaine Brown's story to the screen. Power to the people," she wrote on Twitter.
Clemency stars Richard Schiff, Alfre Woodard, Danielle Brooks, Aldis Hodge, Wendell Pierce, and Richard Gunn. No release date has been set, as Clemency is currently seeking U.S. distribution.