Arts & Culture
Trending
"Black Is Beautiful": Debut Kwame Brathwaite Exhibition Captures Authentic Blackness In The 1960s
While many are familiar with the empowering phrase "Black is beautiful," its origins are less known by the general population. Popularized by Kwame Brathwaite in the 1960s, the New York-based photojournalist utilized the slogan in conjunction with his photography that documented Black life throughout the fashionable sixties.
Nearly 60 years later, Brathwaite's noteworthy photography is finally on display as a major exhibition at the Blanton Museum of Art. Titled "Black Is Beautiful: The Photography of Kwame Brathwaite," it features breathtaking studio portraits and images from Harlem's artistic community, with a large emphasis on the Grandassa Models and the African Jazz Arts Society, which were both founded by Braithwaite and his brother Elombe Brath.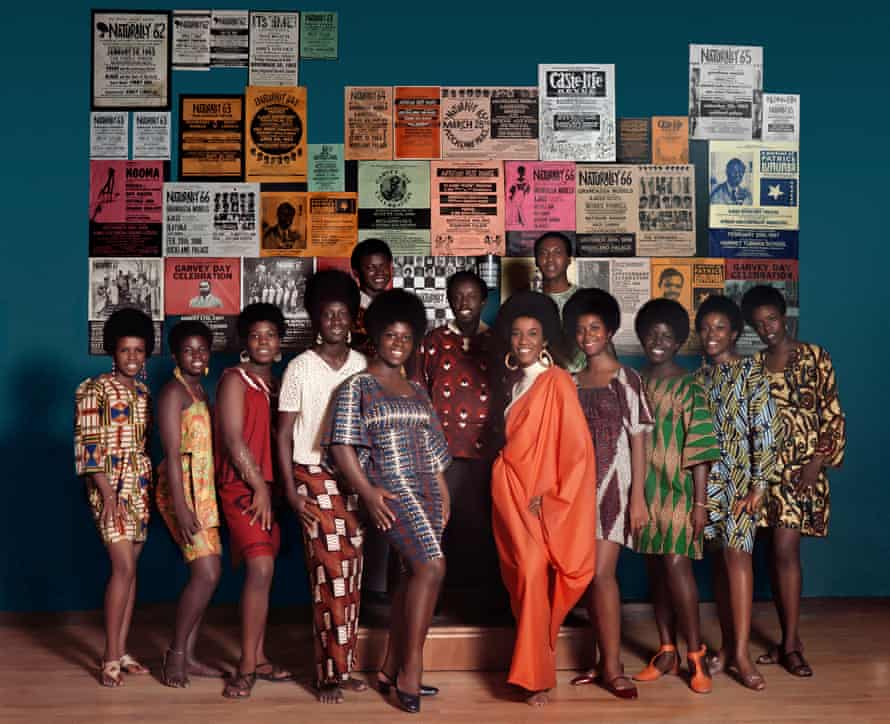 The African Jazz Arts Society (AJASS) was an artistic collective of dancers, designers, and playwrights, and Grandassa Models was a modeling agency created in order to challenge the Eurocentric beauty standards. The modeling photography constitutes the bulk of the exhibition's content. Black women were photographed with their natural hair and wore bold, colorful outfits with extravagant jewelry that amplified the beauty of their skin. Brathwaite's talent is distinguished in the technique he created that allowed Black skin to pop on camera. Even today when technology has improved immensely, we still see unfavorable examples of images that fail to bring the exquisiteness of darker skin to life on camera. But Brathwaite, who spent much of the sixties in his modest darkroom in Harlem, was determined to master this skill––and he unquestionably succeeded.

On display until September 19th, "Black Is Beautiful" is organized by Aperture, New York and Kwame Brathwaite. On September 7th, a panel including Brathwaite will discuss Black power studies, African diasporic fashion, and Black feminism. The online event is part of the Blanton Museum's Curated Conversation series, and is free to attend via registration. To learn more about the exhibition and event, please visit www.blantonmuseum.org.
In 2019, Brathwaite released his first monograph titled "Black Is Beautiful," which is in close association with the current exhibition as it explores the life of the photographer and includes images from the modeling and art collectives. Purchase a copy via Amazon.