Black Lives Matter Launches New Arts And Culture Initiative
"Black Lives Matter Arts+Culture uplifts artists who are staging cultural interventions and changing the world through their work," said Cullors.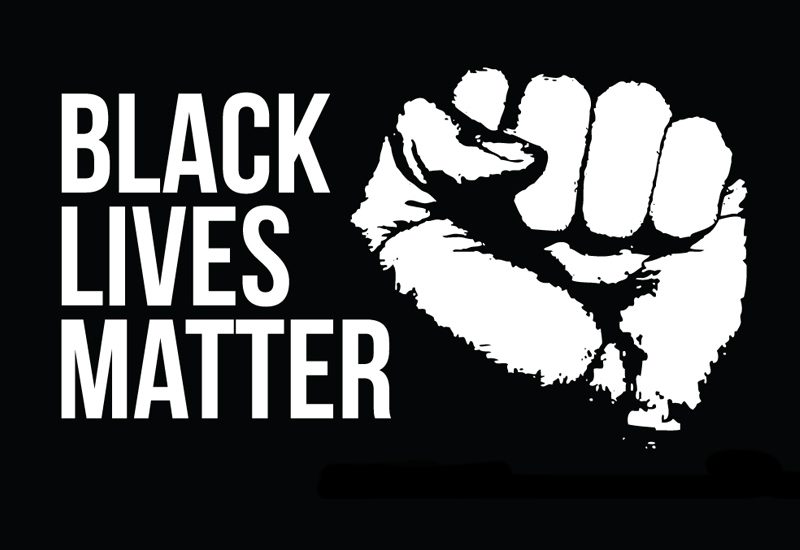 The Black Lives Matter social movement is expanding to become a platform for the arts, culture, and fashion. Led by the co-founder of Black Lives Matter, Patrisse Cullors, the new BLM Arts+Culture platform aims to support and promote the work of African American artists, while also raising awareness to the significant role of art when it comes to social change. According to Cullors, all proceeds will go towards supporting the Black Lives Matter movement and its nearly 40 local chapters.
The online platform includes prints and tote bags featuring the work of Black Panther's graphic artist Emory Douglas (see below), as well as a collection of Black Lives Matter merchandise such as T-shirts, mugs, and even baby onesies. According to The Hollywood Reporter, Cullors hopes that the new online store and expanded culture platform will encourage supporters of Black Lives Matter to buy the official merchandise, and bring new depth to the movement.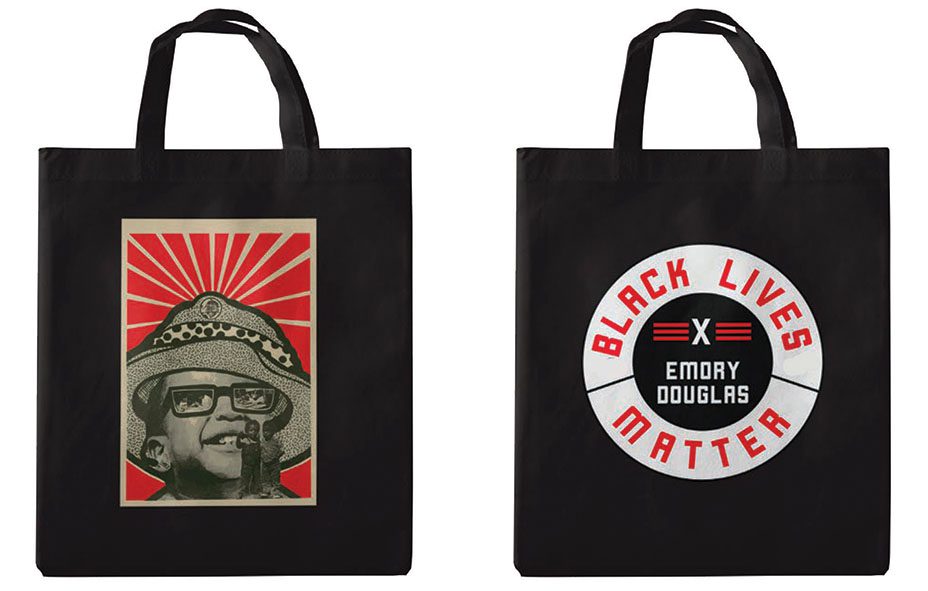 "Black Lives Matter Arts+Culture uplifts artists who are staging cultural interventions and changing the world through their work," Cullors told The Hollywood Reporter.
The new initiative will also have pop-up stores, events, and capsule collections. Recently, BLM Arts+Culture held their first pop-up store at the pop culture convention ComplexCon in Long Beach, California. Curated by Cullors, the store featured the powerful works of artists such as Damon Davis, Oto Attah, and Carlos Garcia.  "I curated this group of artists because their work is critical to transforming the way we relate to the world and to ourselves," said Cullors. "For example, Damon Davis is looking at black people as literal gods. He created a pantheon called 'The Darker Gods' that is visual, musical and deeply spiritual. In a time where black lives are constantly under attack and plagued by trauma and death, Davis' work speaks to the type of depth and resilience necessary for black people to thrive."
Cullors co-founded Black Lives Matter back in 2013 alongside Opal Tometiin and Alicia Garza, in the wake of George Zimmerman's acquittal in the fatal shooting of Trayvon Martin. Since then, the movement has grown into a strong web of activists who are calling for political change and speak out against police brutality, white supremacy, and more. Cullors' goal with launching the Arts+Culture initiative is to further engage with artists and to bring more awareness to the overall mission.
Visit the official store for merchandise at https://blacklivesmatter.shop.capthat.com/store.