Trending
Denzel Washington And Julia Roberts To Star In Ominous Netflix Family Drama "Leave the World Behind"
At last, Washington and Roberts are reuniting after 27 years, previously starring together in the 1993 legal thriller "The Pelican Brief."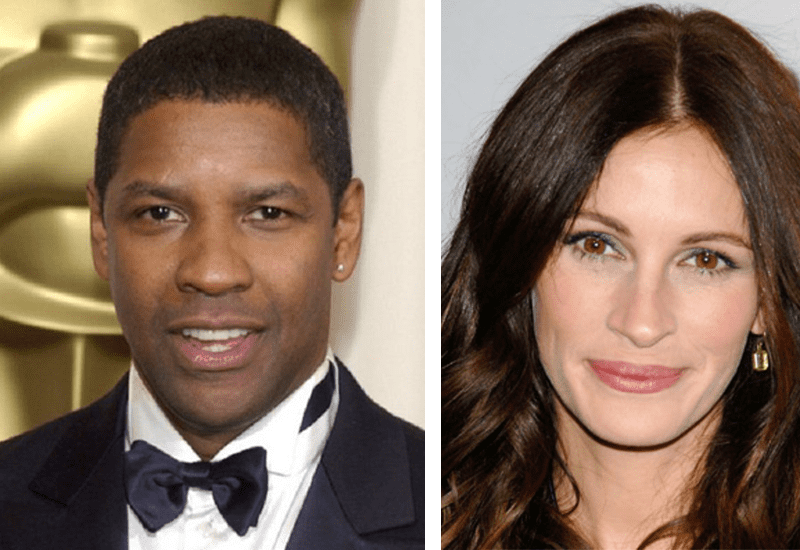 Denzel Washington and Julia Roberts will star in the upcoming Netflix family drama "Leave the World Behind," which is adapted from the Rumaan Alam novel of the same name. 
After longing to work together again, Washington and Roberts are finally reuniting in the film world after 27 years, previously starring together in the 1993 legal thriller "The Pelican Brief." 
"Leave the World Behind" centers on Amanda and Clay, who have planned an idealistic vacation with their teenage children, which is interrupted by the arrival of the homeowners, a middle aged couple who have fled the city due to an unprecedented blackout which causes all of technology to stop working. Eerie sonic booms create upheaval in the peaceful countryside, and animals begin to migrate in bizarre ways. The mental health of the families begins to descend, and chaos ensues.  It also examines matters of race and class, as the renters are upscale and white, while the homeowners are upscale and Black. Roberts will play the mother of the family renting the home, while Washington will star as the homeowner. 
"The story explores the complexities of parenthood, race, and class — along with how our closest bonds are reshaped in moments of crisis," writes Variety. The novel by Alam will be published in October by HarperCollins publishing imprint Ecco. 
Sam Esmail (Mr. Robot, Homecoming) is set to write and direct the film.  Washington and Roberts will produce through her Red Om Films banner.  Deadline first reported the news.