Comedy
Trending
Get Ready for the Premiere of HBO's "A Black Lady Sketch Show"
"A Black Lady Sketch Show" will break barriers for women of color in comedy.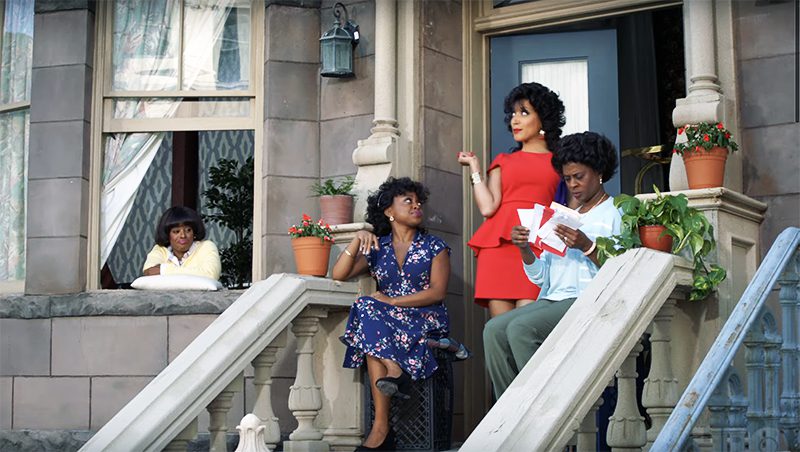 We are in a golden age for black television.  Storytellers like Kenya Barris, Ava DuVernay, Donald Glover, Lena Waithe, and more are turning the people and places of their lives and in their imaginations into shows and films that entertain, educate, and empower.  Comedic content has also soared in popularity over the last several years providing avenues and platforms for more queer comedians, women comedians, and comedians of color. Networks are starting to see the value in diversifying across the board – offering more opportunities for historically marginalized people to work as showrunners, executive producers, writers, directors, etc.  A window has opened up; or rather our firm and persistent knocks broke through the panes. This is why August 2nd marks such an important moment for me (and all of y'all too). 
In just a few weeks HBO will premiere its new series, Black Lady Sketch Show.  Executive produced by Issa Rae and Robin Thede (Thee-dee), with head writer Lauren Ashely Smith, Black Lady Sketch Show is monumental,  as it will be the first ever televised all black woman sketch comedy show.  It boasts a core cast of funny women – Robin Thede, Ashley Nicole Black, Gabrielle Dennis, and Quinta Brunson and will feature guest stars Laverne Cox, Angela Bassett, Lena Waithe and more.  
I am super excited about this show because it counters several preconceived notions that persons in the industry are working to dispel.  Oftentimes women are not considered as funny as men; this shows in the opportunities they are afforded in their careers as well as their paychecks (remember Mo'Nique's complaint against Netflix?).  When they do grace the scenes in comedies, black women often have an attitude or are unbelievably ignorant. But thanks to pioneers like Issa Rae, funny women are throwin' bows and creating more space for complicated and nuanced portrayals of the hilarious. So while the show is monumental, so are the women in their own right.  Smith and Thede made waves as the first African American women head writers, correspondents, and hosts in the late night show domain. Black, Dennis, and Brunson have made major waves in their own right, doing their part to show that black women are beautiful and funny.  
Mark your calendars for Friday, August 2nd at 11pm.  And while you have your planners out, mark the day after and be sure to return to JARO Magazine with your comments.  I know I will. 
https://www.youtube.com/watch?v=EPBi9ttKbeU