Trending
'Harriet' Star Cynthia Erivo Reflects On Double Golden Globe Nominations
Cynthia Erivo reacts to receiving two Golden Globe nominations, and shares her thoughts on the immense significance of Harriet Tubman's story.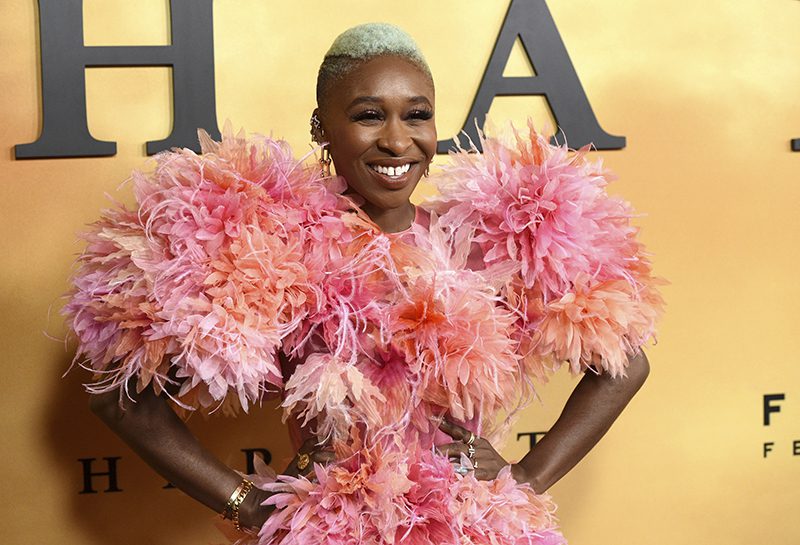 The multi-talented actress Cynthia Erivo has received two nominations for the Golden Globe Awards ceremony in 2020. The first comes from her admirable performance as the heroic abolitionist Harriet Tubman in the biopic Harriet. Erivo also earned a nomination for the film's original song Stand Up, which she co-wrote with Joshuah Brian Campbell. 
Erivo is competing in the categories "Best Performance by an Actress In a Motion Picture—Drama" and Best Original Song.
"It's a dream come true," Erivo told The Associated Press this morning after learning about her nominations. "If you told me four or five years ago that I would be here in this position, I wouldn't have believed you. I'm ambitious and all, but this is unbelievable. I'm overjoyed and overwhelmed. And I'm glad to be a part of this story about Harriet Tubman, which needed to be told."
In conversation with Deadline, who spoke to Erivo about the significance of Harriet Tubman's story, she emphasized how the world finally gets to truly see her outside of a history book or monument. 
"I think she's been a picture for so long or a monument. Our history books don't really talk about her life," she said. "She's almost a paragraph and only a paragraph. Now we get to at least have an image. We get to know a little bit more of who she was as a person. Hopefully what that will do is encourage more storytellers to tell her story again and again."
She also shared her thoughts about singing the impactful song Stand Up, noting that it was important for people to know that we, too, have a responsibility to fight just as Harriet did. "I wanted people to know that the work that she did was special and important," said Erivo. "I wanted to pay homage to who she was and what she had done and the legacy she had left behind which is probably why it ends with the line 'I go to prepare a place for you' which was her final line [before she passed away]"
Harriet is in theaters now.  The 77th Golden Globe Awards premieres on January 5th, 2020 on NBC.