Trending
Here's What We Know About The New HBO Series 'Lovecraft Country'
'Lovecraft Country' is HBO's highly anticipated horror anthology series from Jordan Peele, JJ Abrams, and Misha Green.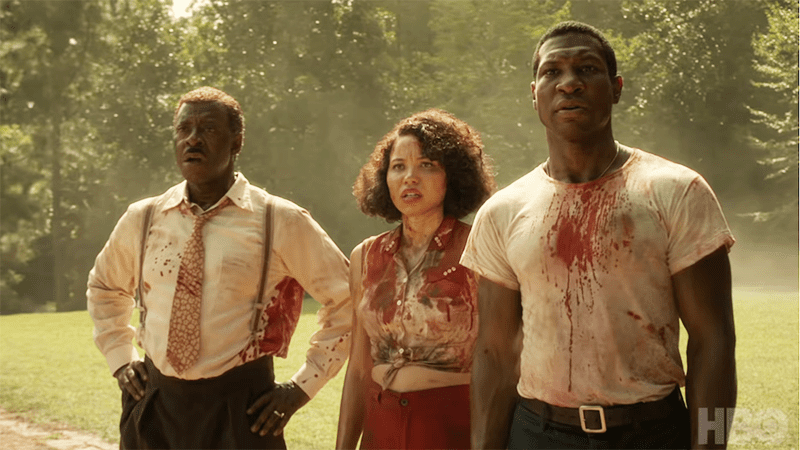 Jordan Peele and JJ Abrams' Lovecraft Country has received a brief preview as part of HBO's 2020 trailer featuring their new and returning series. 
Based on Matt Ruff's 2016 novel by the same name, Lovecraft Country has been adapted for television as a one-hour long anthological horror series. It focuses on 25-year-old Atticus Black, who goes on a road trip across 1950s Jim Crow America in search for his missing father. By Black's side throughout the journey is his friend Letitia and his Uncle George. What follows is a survival game as they must overcome both the racism and terror of white America, and the sinister spirits that could be ripped from an H.P. Lovecraft paperback. 
Along with Jordan Peele and JJ Abrams, Underground's Misha Green will be the writer, showrunner, and executive producer. "When I first read Lovecraft Country I knew it had the potential to be unlike anything else on television," Green told Deadline back in 2017. "Jordan, JJ, Bad Robot, Warner Bros and HBO are all in the business of pushing the limits when it comes to storytelling, and I am beyond thrilled to be working with them on this project."
The series will star Jurnee Smollett-Bell, Jonathan Majors, Courtney B. Vance, Wunmi Mosaku, Aunjanue Ellis, Michael K. Williams, Abbey Lee, Jamie Chung, Erica Tazel, and Tony Goldwyn.  Lovecraft Country is produced by Bad Robot Productions and Monkeypaw Productions in association with Warner Bros. Television.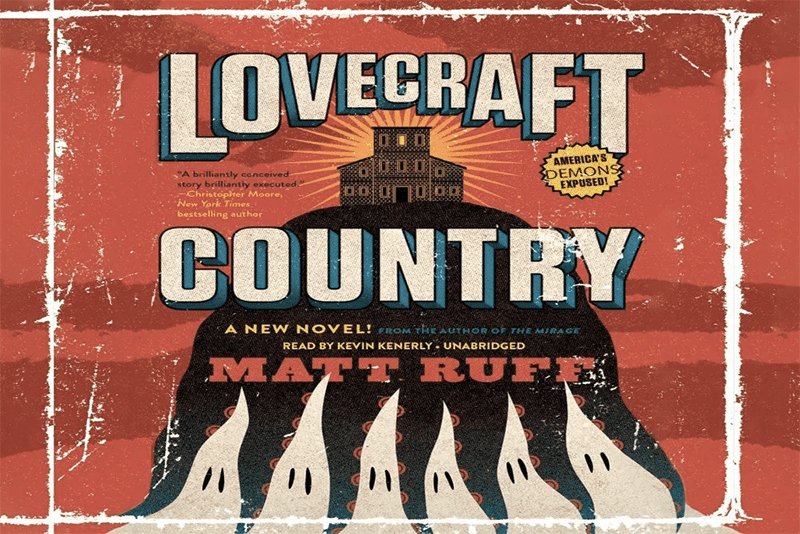 I always recommend reading the book first, as it's fascinating to compare mediums and gain more insight into the mind of the author. Here's the novel's official synopsis, courtesy of the publisher: 
"The critically acclaimed cult novelist makes visceral the terrors of life in Jim Crow America and its lingering effects in this brilliant and wondrous work of the imagination that melds historical fiction, pulp noir, and Lovecraftian horror and fantasy.
Chicago, 1954. When his father Montrose goes missing, 22-year-old Army veteran Atticus Turner embarks on a road trip to New England to find him, accompanied by his Uncle George—publisher of The Safe Negro Travel Guide—and his childhood friend Letitia. On their journey to the manor of Mr. Braithwhite—heir to the estate that owned one of Atticus's ancestors—they encounter both mundane terrors of white America and malevolent spirits that seem straight out of the weird tales George devours.
At the manor, Atticus discovers his father in chains, held prisoner by a secret cabal named the Order of the Ancient Dawn—led by Samuel Braithwhite and his son Caleb—which has gathered to orchestrate a ritual that shockingly centers on Atticus. And his one hope of salvation may be the seed of his—and the whole Turner clan's—destruction.
A chimerical blend of magic, power, hope, and freedom that stretches across time, touching diverse members of two black families, Lovecraft Country is a devastating kaleidoscopic portrait of racism—the terrifying specter that continues to haunt us today."
Below, watch HBO's 2020 teaser trailer featuring Lovecraft Country.