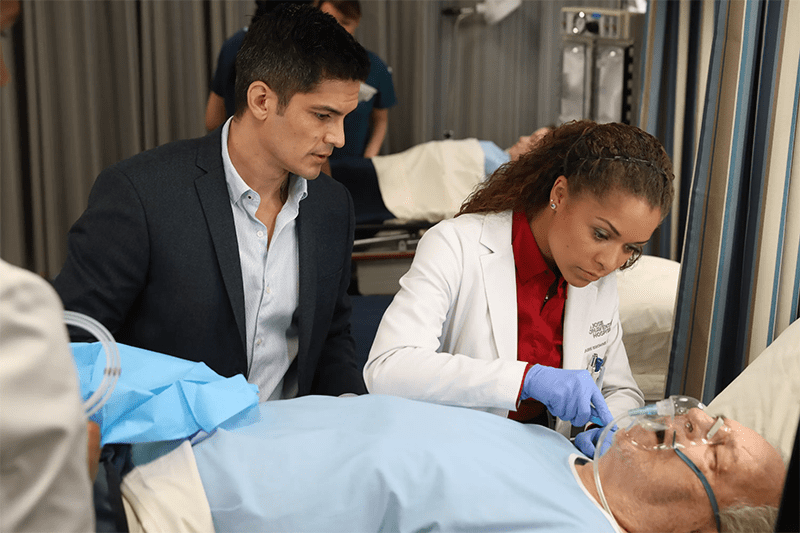 TV's medical dramas such as The Good Doctor, New Amsterdam, and Station 19 have been using their production hiatus for an excellent cause by donating their costumes and medical supplies for hospitals and fire stations to utilize as the number of COVID-19 cases increase rapidly. 
Station 19 donated nearly 300 N95 masks to their local fire station in Ontario, California, while New Amsterdam's showrunner David Schulner confirmed to the Hollywood Reporter that the show donated everything to New York City's Bellevue Hospital. 
In Atlanta, The Resident's production manager David Hartley was able to send supplies to the nearby Grady Memorial Hospital. Hartley reportedly filled two trunks with gowns, gloves, masks, lab coats, isolation gowns, scrubs, and more. The Good Doctor, which is based in Vancouver, gathered their medical stock to send to the local Canadian government.  
"It's pretty appalling to think that our doctors and nurses at hospitals don't have the proper protection — they're facing these patients who are highly contagious without being protected," said The Resident's showrunner Amy Holden Jones. "It was the very least we could do — doctors are our heroes on the show. It was very moving to us all that we could do anything because we all feel so powerless."