Arts & Culture
Trending
Ida B. Wells, Prominent Journalist And Civil Rights Activist, Is Honored With A Barbie Doll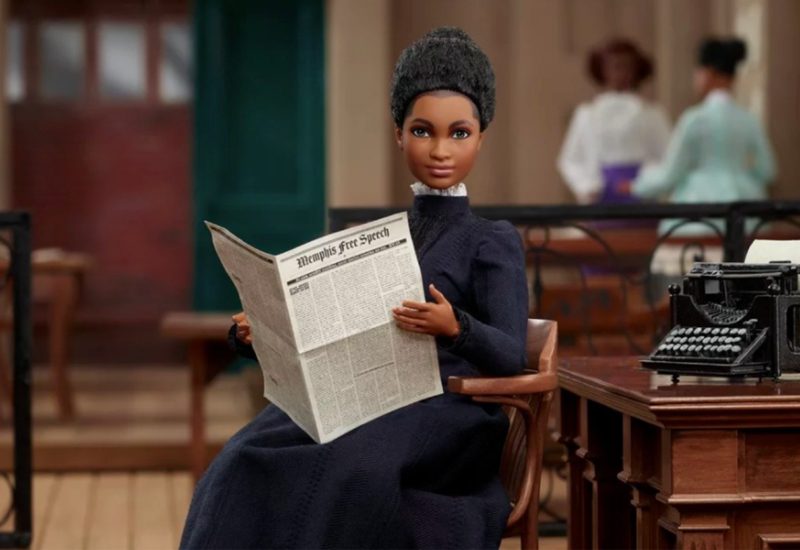 Mattel's Barbie recently commemorated Black journalist and Civil Rights Leader Ida B. Wells as the latest addition to its Inspiring Women series, which highlights trailblazing women role models throughout history. Previously honored women include Maya Angeleou, Florence Nightingale, Eleanor Roosevelt, Rosa Parks, Billie Jean King and Ella Fitzgerald.
In 1862, Wells was born into slavery in Holly Springs, Mississippi. Throughout her remarkable life, Wells fought all forms of discrimination and violence through her work as a key journalist, shedding light on the severe injustices against Black people in the South. She also led an anti-lynching movement, traveling both within the country and abroad to expose the horrors of lynching. Though extremely risky, her determination to fight against injustice was unrelenting. Later, she became a co-founder of the NAACP.
Mattel revealed the inspiring Ida B. Wells Barbie on Instagram. "#Barbie is proud to honor the incredible Ida B. Wells as the newest role model in our Inspiring Women series, dedicated to spotlighting heroes who paved the way for generations of girls to dream big and make a difference," reads the caption. "When kids learn about heroes like Ida B. Wells, they don't just imagine a better future – they know they have the power to make it come true. Available at major retailers by January 17th."
The doll seeks to re-imagine the moment when Wells became editor in chief of her own newspaper and launched her anti-lynching work. 
Michelle Duster, author and great-great granddaughter of Wells, has been completely moved by the positive response to the doll, which she helped to conceptualize. "We were hoping that the doll would be well-received, but we never expected this level of excitement," said Duster.
The Barbie is flying off shelves in cities like Chicago, and Mattel has limited the quantity to three per customer when purchasing online.
"It's so interesting how the doll might be used by people. Mattel created the series in order to inspire young girls to be all they can be and learn about historical figures, but from what I'm seeing on social media, a lot of adults are going, 'I want to put this doll on my shelf, or next to my computer, for motivation,'"Duster said.