Jorja Smith Provides Meditative Visuals For 'Blue Lights,' A Song About Police Brutality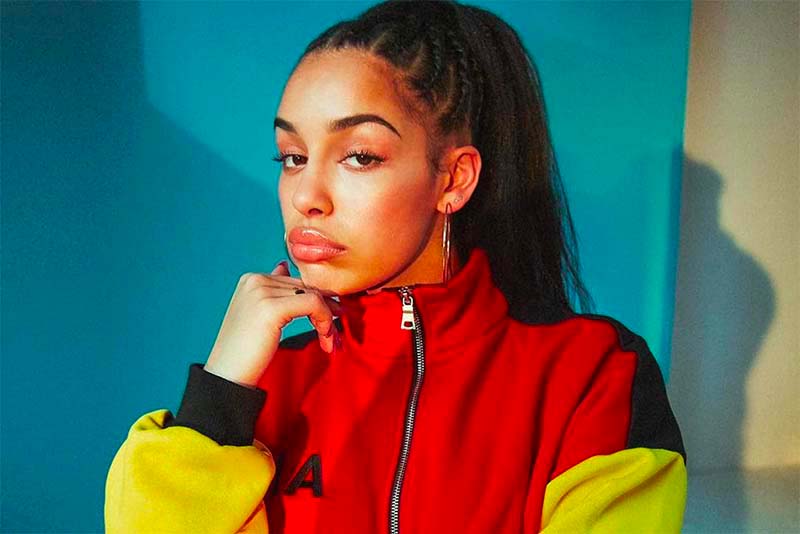 From her soulful and timeless sound to her original, profound lyrics, it's nearly impossible to not be deeply moved by the true artistry that Jorja Smith has gifted the world. Through her music, Smith often allows us to feel both pain and comfort. This is displayed within the lyrics of her debut song Blue Lights, a tune that sheds light on unjust police brutality while changing the narrative about how police view black and brown men. In the newly released visuals for Blue Lights, we're able to see the meditative and tender nature of the song and the men within.
Although Jorja Smith is absent from the video, the artist is well acquainted with its setting. Shot by photographer Olivia Rose, the visuals for Blue Lights takes place in Smith's hometown of Walsall, England, and brings black men in both public and private spaces to the forefront. In monochrome, we see a man standing still underneath the shower, then a father and child, as Jorja sings, "I wanna turn those blue lights into strobe lights, not blue flashing lights, maybe fairy lights" in the background. Throughout the video, there are powerful, meditative glimpses into the lives of black men and children of color. A silhouette of a man dances privately at home; later, a group of men in hoodies take their "incriminating" hoods off simultaneously, arms crossed. Within the movements and expressions of the men, we can sense their anger, their feelings of hopelessness and despair. And yet, there's hope, as we see through the joyous smile of a child on the swings, along with the overall sense of community.
In a press release, Jorja described the vision that she saw for Blue Lights. "I wanted to capture men/boys of Walsall and Birmingham from all different walks of life doing everyday activities to show that the stereotypes we are bombarded with are misleading and, ultimately, harmful," said Smith. "I chose Walsall as the setting for the video as that is where I am from and where I drew my inspiration from when writing the song."
The 20-year-old artist's debut album Lost and Found drops on June 8, and you can pre-order here. The album will feature hits such as Teenage Fantasy and Where Did I Go? Below, watch and listen to Jorja Smith's Blue Lights.