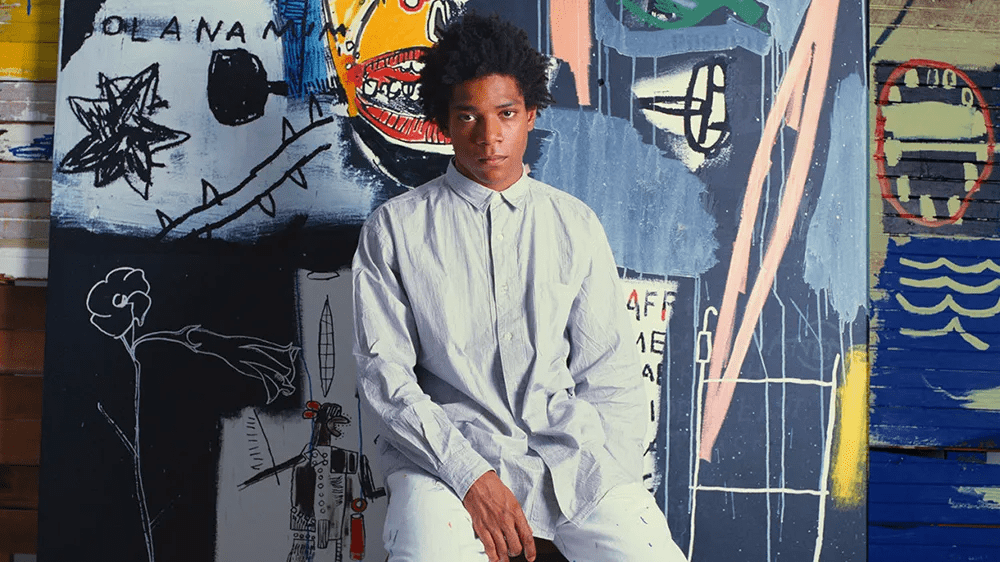 Deadline reports that a new Jean-Michel Basquiat feature documentary is in the works, titled "King Pleasure." It will center around the life and art of the renowned artist. The film is a collaborative effort by Boardwalk Pictures and Quinn Wilson, the former creative director for Lizzo. Basquiat's estate has fully supported the project, providing access to an extensive array of archival material and original artworks, including previously unseen home movies, notebooks, photographs, animations, and exclusive interviews.
The documentary's production is slated to kick off this summer, joining the lineup of other Basquiat-related projects currently in development. One project involves Stephan James, who is set to star in and produce a scripted limited series about Basquiat in collaboration with Boat Rocker Studios.
Basquiat's artistic journey began with New York's graffiti scene in the late '70s, leading him to become one of the youngest artists ever featured at the Whitney Biennial in New York.
The sisters of Basquiat, Lisane Basquiat and Jeanine Heriveaux, along with their stepmother Nora Firtzpatrick, have committed to a meticulous curation of Basquiat's life and body of work throughout the years. Recently, they curated the exhibition called Jean-Michel Basquiat: King Pleasure, featuring an impressive collection of over 200 of his pieces.
Boardwalk's Andrew Fried, Jordan Wynn, and Dane Lillegard will lead the production of "King Pleasure," collaborating with producers Quinn Wilson and Ileen Gallagher.
The executive producer team for the documentary includes Jeanine Heriveaux, Lisane Basquiat, Anthony Konigbagbe, Katherine Oliver, Lindsay Firestone, James Cunningham, and Emi Stewart.
"Jean-Michel Basquiat was one of the most electric artists of all time. He left behind a body of work that continues to inspire and capture the imagination of people from all walks of life" said Jordan Wynn, President of Boardwalk Studios. "We are honored that Lisane and Jeanine and the rest of the Basquiat family have granted us such incredible access to their trove of materials and we are excited to collaborate with Quinn who has a dazzling vision for an intimate and emotional portrait of Jean-Michel Basquiat's life."