Trending
Meet The Mother-Daughter Duo Making Broadway History This Holiday Season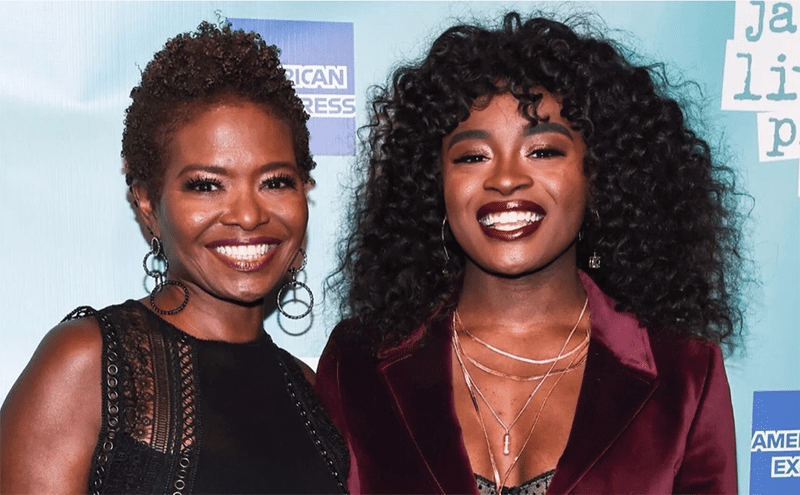 LaChanze and Celia Rose Gooding are making history by becoming the first mother-daughter duo to perform on Broadway at the same time. This winter season, the two are starring in A Christmas Carol and Jagged Little Pill. 
LaChanze is quite seasoned in the world of Broadway and has previously landed a role in the famed musical The Color Purple. This time around, she's playing A Ghost of Christmas Present in A Christmas Carol, while her daughter Celia is making her Broadway debut as Frankie in Jagged Little Pill. 
"I'm grateful that I have this career, but imagining the fact that my daughter would also be doing this at the same time is very rewarding," LaChanze told BET. "As a Black woman, we see so many other mother and daughter teams on film and television. Oftentimes we see children taking over the professions of their parents, but rarely do we see it in theater where it's successful."
Knowing first-hand how disappointing of a career path that theater can be, LaChanze initially did not want Celia to follow in her footsteps. 
"I didn't want her to do this at all," she expressed. "I know this life can be disappointing, challenging, competitive and limiting to time. I didn't want this for her, but I always knew that Celia had talent. But it's one thing when you don't want it, but you're growing up in it. So, you know, she found her way without me even getting involved."
Of course, her skills and love for theater prevailed, which ultimately allowed Celia to land her first role as Frankie in Jagged Little Pill, a rock musical by Diablo Cody. Frankie is a Black teenager who was adopted into a white family and is struggling to find her place as an adolescent. Celia told BET that she can surely relate to those feelings of isolation that come along with being a Black girl in a primarily white sphere.
"Being in predominantly white spaces and only seeing white people in positions of power and in positions of positivity is damaging because it subconsciously puts the idea in our minds that we are not capable of this greatness and the only standing outlier is our skin tone," said Celia. "I think being able to voice that publicly, and in truth is really, really important for a lot of people to see and I'm so grateful I get to be the one to say that."
A Christmas Carol and Jagged Little Pill are currently on Broadway throughout the holiday season. To learn more about the productions and for ticket information, please visit broadway.com.