Netflix's "Black Lives Matter" Collection Features Nearly 50 Titles About Racial Injustice And The Black Experience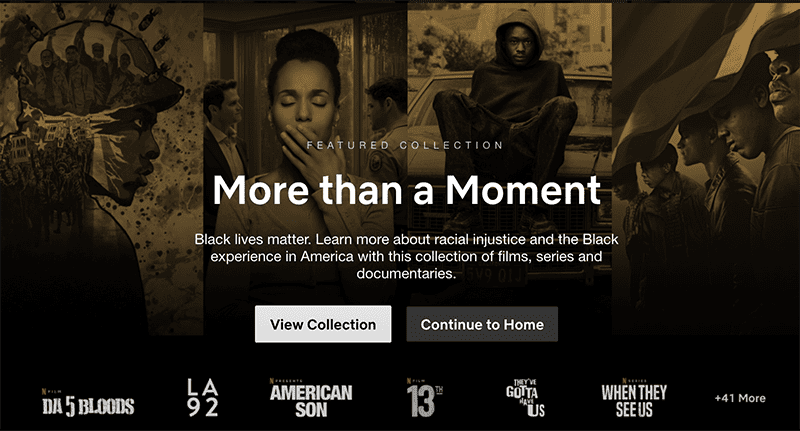 Netflix has launched a new "Black Lives Matter" collection which includes close to 50 titles about racial injustice and the Black experience. "To be silent is to be complicit. Black lives matter," Netflix said. "We have a platform, and we have a duty to our Black members, employees, creators and talent to speak up."
The versatile compilation consists of movies, television series, and documentaries ranging from Black dramas and comedies to powerful works about injustice. Upcoming films such as Spike Lee's "Da 5 Bloods" (releasing Friday, June 12) will be included, along with Ava DuVernay's "13th" and "When They See Us." TV series such as "The Innocent Files," "Seven Seconds," and "Pose" are also featured.
"When we say 'Black Lives Matter,' we also mean 'Black storytelling matters,'" Netflix expressed in a tweet today. "With an understanding that our commitment to true, systemic change will take time – we're starting by highlighting powerful and complex narratives about the Black experience."
When accessing the streaming platform, the "Black Lives Matter" collection will initially be visible as a popup screen. You can also access the titles by searching "Black Lives Matter" or via the link netflix.com/blacklivesmatter.