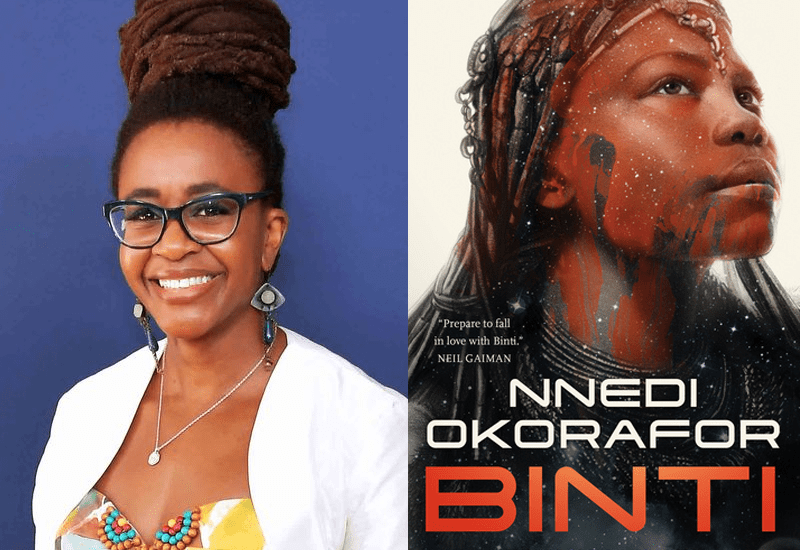 Nnedi Okorafor's Hugo Award-winning science fiction trilogy Binti will be adapted into a series from Hulu and Media Res.  
The Binti novella is set against the backdrop of a technologically advanced future. It centers on Binti, an exceptional woman who is fated to be a leader for her community in Africa. Yet, she chooses a more desirable path when she is admitted to the most prestigious academy in the galaxy, renouncing her family's wishes and abandoning her community.
The Hollywood Reporter specifies that Okorafor will be involved in the adaptation, co-writing the script alongside Stacy Osei-Kuffour ("Watchmen").  
"Finally, I can be public about it!" Okorafor tweeted this morning. "We are adapting Binti into a TV series at Hulu. I'm co-writing the pilot with @StacyAmma (HBO's Watchmen)."
Have you read the trilogy yet? Catch up on the Binti series by purchasing a copy on Amazon. 
In the summer of 2017, it was announced that Okorafor's novel Who Fears Death will be adapted into an HBO series. However, details about the project and its current state remain elusive. Last year, Okorafor revealed that she will co-write the script for the film adaptation of Octavia Butler's Wild Seed.