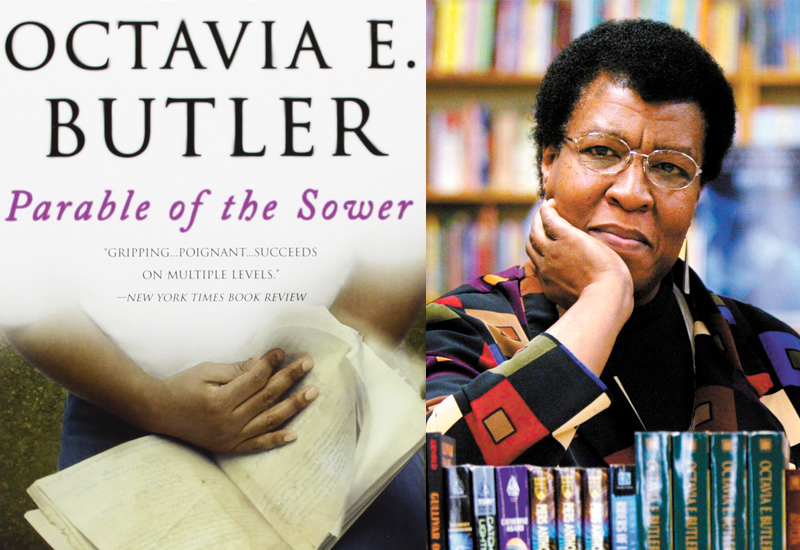 Another novel by science fiction writer Octavia E. Butler is receiving an adaptation. Butler's New York Times bestseller Parable of the Sower has been picked up by A24, with Garrett Bradley directing. This is the fourth Butler project to be developed by a major Hollywood studio, following Kindred, Wild Seed, and Dawn. Each project is currently in production.
The 1993 sci-fi novel is the first in its two-part Earthseed series. The official synopsis reads:
"In 2025, with the world descending into madness and anarchy, one woman begins a fateful journey toward a better future.
Lauren Olamina and her family live in one of the only safe neighborhoods remaining on the outskirts of Los Angeles. Behind the walls of their defended enclave, Lauren's father, a preacher, and a handful of other citizens try to salvage what remains of a culture that has been destroyed by drugs, disease, war, and chronic water shortages. While her father tries to lead people on the righteous path, Lauren struggles with hyperempathy, a condition that makes her extraordinarily sensitive to the pain of others.
When fire destroys their compound, Lauren's family is killed and she is forced out into a world that is fraught with danger. With a handful of other refugees, Lauren must make her way north to safety, along the way conceiving a revolutionary idea that may mean salvation for all mankind."
The film is set in near-future Los Angeles, which makes it incredibly timely. Currently, no casting has been revealed. Parable of the Sower will mark Bradley's debut directing a feature film. She recently directed the new Naomi Osaka documentary on Netflix and the Oscar-nominated 2020 documentary Time.
Butler's works have gained widespread attention, particularly in recent years. Parable of the Sower, for instance, became a New York Times Bestseller for the first time after fans rediscovered the book in September 2020. This achievement fulfilled one of Butler's lifelong dreams. She was the first science fiction writer to receive a Macarthur "Genius" Grant, and she paved the way for other Black sci-fi writers during a time where they were non-existent. Butler's books are translated in 12 languages and taught in more than 400 college courses.
Film and television adaptations of Butler's beloved stories have long been overdue, and we hold high expectations that they will be created with the integrity of the original texts, with Butler's essence shining through them.