Film & TV
Trending
'The Harder They Fall' Starring Idris Elba Soars High In Popularity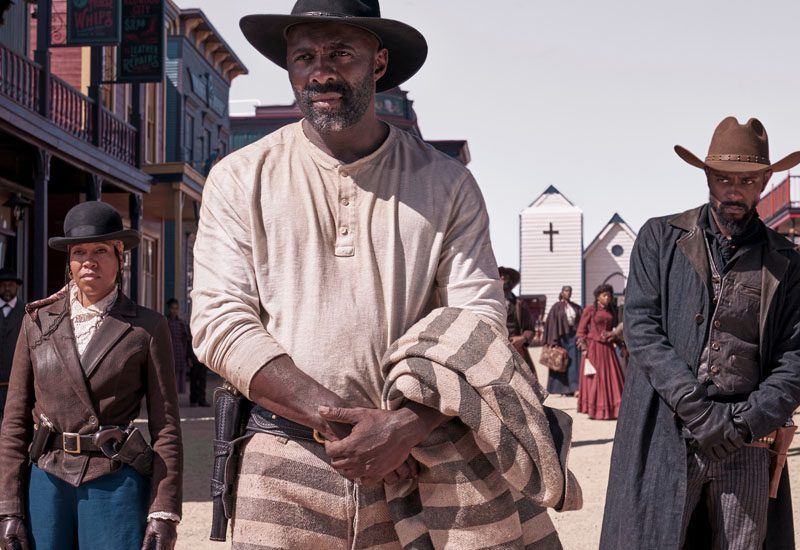 Idris Elba stars as Rufus Buck in Jayme Samuel's Western film The Harder They Fall, playing the antagonist of the story. Buck is a ruthless and merciless outlaw who, after discovering his enemy has been released from prison, reunites his gang in the name of revenge.
Since its release, the movie has become extraordinarily popular, reaching close to 1.2 billion minutes of streaming views according to Deadline––bumping the trending series You to second place last month.
Featuring an all-black cast that reflects the diversity of the film's time period, The Harder They Fall utilizes classic Western tropes and is filled with adventure.
The film borrows names from real-life historical figures such as Nat Love, Stagecoach Mary, Cherokee Bill, Jim Beckwourth, Gertrude "Treacherous Trudy" Smith, and Rufus Buck, but states that the events are fictional.
In an interview with the New York Times, writer and director Samuel said that he hopes to bring attention to how Black pioneers constructed the culture and history of the American West, but have since become invisible. "This is a western about Black people doing their own thing in their own space," he said. "It's a western for us. We have been ignored from the history of the Old West and the cinematic presentation of what the Old West was."
It's important to note that The Harder They Fall is not a movie about race. "It's a film about a group of people, and, by default, these people are Black," Samuel said. "But their skin color has nothing to do with the story. Which is what we've been waiting for, right?"
The Harder They Fall stars Jonathan Majors, Idris Elba, Zazie Beetz, DeWanda Wise, Edi Gathegi, RJ Cyler, Regina King, Lakeith Stanfield, and more. It is now available to stream on Netflix.
Watch the trailer below: