This Year's Art Basel Will Focus More On Artists Of Color And Diversity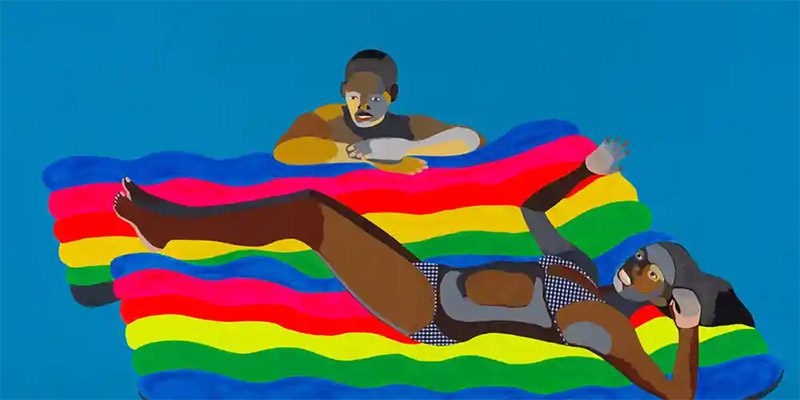 The highly attended Art Basel Miami Beach fair is occurring now through December 9th. This year, there is an exceptional increase in the diversity of artists, and attendees can look forward to significantly more artwork from the African Diaspora, African American, and Native American artists. In fact, it's more than ever before.
Pinta Miami, the art fair that centers on Latin American Art, will showcase 300 artists highlighting art from Mexico, Spain, Venezuela, and more across Latin America. Ysabel Pinyol Blasi, the curatorial director of Pinta Miami, tells The Guardian that this fair has been long awaited. "Contemporary artists in Latin America offer a unique perspective on the social and political ructions of the past 30 years," she said. "They address economic inequality and governmental dysfunction with a degree of nuance sometimes lacking in American art."
At the Prizm art fair, art from the African diaspora takes the center stage. Curated by Mikhaile Solomon and William Cordova, the event is divided into two exhibitions. This year's fair will highlight 63 artists representing 15 African countries. It will feature eight galleries, the majority of which are black owned. "This year, is very rooted in activism and the through line is the idea of currency and the different layers of currency," said Solomon. Here, you will find the work of African American artist Deborah Willis, best recognized from her book of photographs of Michelle Obama, which she was a co-author for. You'll also want to seek out the paintings of San Francisco artist Nyame Brown, whose multimedia work merges African themes with surrealism. There's plenty more artists at the highly anticipated Prizm art fair that you won't want to miss – check out the full program here.
Considering the uneasy political climate of this year and years prior, art collectives with a political agenda are also in the spotlight. The Art Africa Miami art fair, founded by Neil Hall, takes on the theme of Black Art Matters.  It will feature artworks from the YAMs art collective, which includes film, performance art, and works that "explore the tensions of coexisting with the standard of straight, white supremacy."
"Art has always been a tool to claim space, build power and question the injustices that have shaped our social experiences," Hall tells The Guardian. "In the world of art and culture, artists offer the viewer a chance to challenge society by bringing new meaning to the way we perceive the world."
We've only touched the surface of this year's expansive Art Basel. For more information about programming and exhibitions, please visit their official website.