Arts & Culture
Film & TV
Trailer: 'This World Is Not My Own' Explores The Life And Art Of Self-Taught Artist Nellie Mae Rowe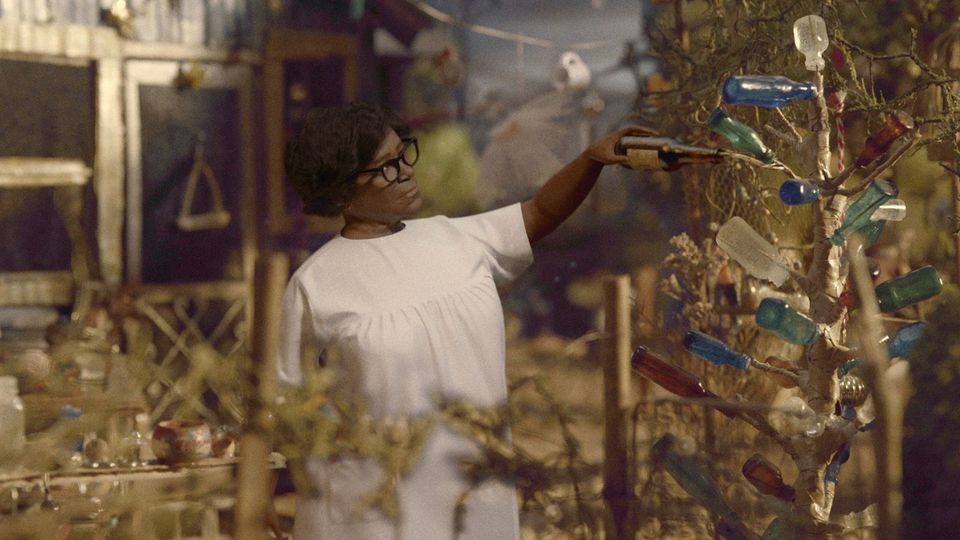 Recently having its premiere at the SXSW Film Festival in Austin, This World Is Not My Own is an incandescent portrait of Nellie Mae Rowe (1900–1982), a self-taught African American artist whose home in Vinings, a suburb of Atlanta, became a canvas for her art in the 1970s.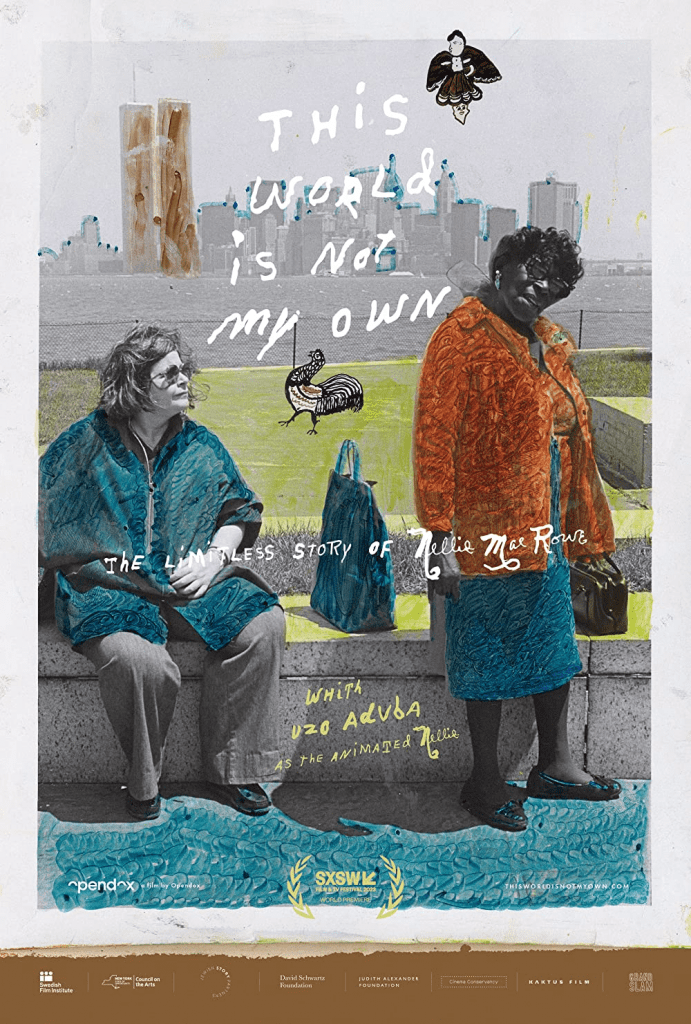 The synopsis reads: "Beginning with her birthday July 4, 1900, artist Nellie Mae Rowe's life spanned the 20th century. For most of her life, Nellie made art in obscurity, propelled by a force she viewed as a God-given gift. As the daughter of a sharecropper and former slave, she made art from whatever she could find. As an adult, she transformed her home into her "Playhouse," an imaginative oasis filled with vibrant drawings, handmade sculptures and dolls, and collected objects. Six years before her death, a wealthy gallerist, Judith Alexander, "discovered" and introduced her work to the art world.
Over four acts and an interlude, This World is Not My Own traces the lifespan of an artist who struggles to dedicate her life to art while exploring the personal and political events that shaped her singular body of work. The film mixes traditional documentary techniques with animations and scripted scenes shot in intricately detailed sets to bring her dynamic story to life."
After the death of her second husband and the white couple that she worked for as a domestic laborer, Rowe transformed her home by covering every surface with her art.
This World Is Not My Own features Uzo Aduba as Rowe and Amy Warren as Alexander, reenacting scripted scenes based on quotes from the artist, while Kaktus Film designed and animated their 3-D characters, bringing the richly decorated space to life.
The film's sets have also appeared in the artist's traveling retrospective "Really Free: The Radical Art of Nellie Mae Rowe," which is currently on view at the Hunter Museum of American Art in Chattanooga, Tennessee through May 1.
The filmmakers partnered with Opendox to reimagine Nellie's "Playhouse" and animate her drawings, showcasing her colorful figures from increasingly complex compositions after meeting Alexander.
Check out the trailer below.
---
As an independent magazine with a small team, we rely on the support of our readers to keep JARO's content free and accessible to everyone. Please support our ability to continue delivering the best of the African Diaspora with a donation as little as $1. Thank you!