Trending
Watch And Vote: JARO Announces 3rd Annual Sponsorship Of Shorts Competition At PVIFF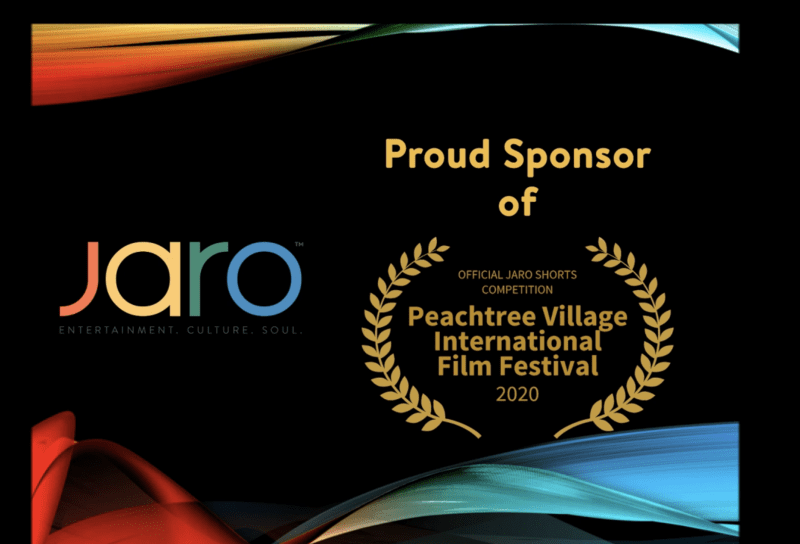 The 15th annual Peachtree Village International Film Festival will be held virtually this year from October 29th to November 1st, and JARO is proud to announce its 3rd sponsorship of the PVIFF Shorts Competition.
Movie enthusiasts can now vote for their favorite films from the 28 finalists. Dramas, films that explore philosophical matters, satirical shorts, horror, and comedies are just a glimpse into the multiple genres that can be discovered in this year's unique curation. 
Click here to view the versatile selection along with the Award-winning shorts from the previous years, including Rose from Concrete, BLK MGC, and Something for Cynitra. After watching, please vote for your favorite films by leahttps://www.magazine.watchjaro.com/moviesving a rating between one and five stars. The voting period ends midnight on October 31st. 
The top 3 winners of the PVIFF Short Film Competition sponsored by JARO will receive special awards and cash prizes. "We're excited about this partnership with PVIFF at JARO.  Our goal is to find great content that attracts a wide viewing audience and we believe that PVIFF has a variety of content to choose from through their talented filmmakers that submit each year," says JARO's Founder/CEO, Richard DeVaughn.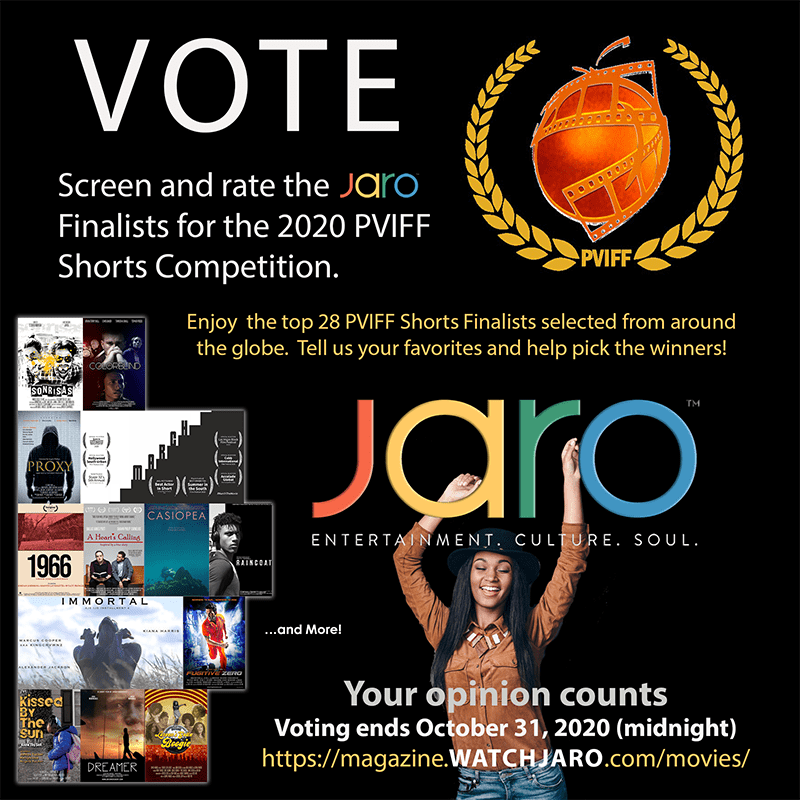 Winners of the PVIFF Short Film Competition sponsored by JARO and the PVIFF Audience Choice Award will be announced the morning after the closing gala at noon EST at PVIFFAtl.com.  
For a complete schedule with everything to view and to purchase tickets, visit pviffatl.com/schedule.  
Here is a list of the PVIFF core events:  
10/29-11/1 – OnDemand How to Get Your Project Green Lit Panel  
10/31-11/1 at 10 am – OnDemand Cast Me If You Can Panel  
11/1 at 7 pm- LIVE 15th Annual PVIFF Awards- Honoring: ▪ Hill Harper- Generational Barrier Breaker Award  
Anna Maria Horsford- Legendary Award  
Tracey Baker Simmons- Generational Barrier Breaker Award  
Jeffrey Wright- Vanguard Award  
Alex Hibbert and Birgundi Baker- Rising Star Award  
Ozzie Areu (Areu Bros. Studios, Atlanta)- Tommy Ford Award  
Dr. Omotola Jalade Ekeinde- Generational Barrier Breaker Award  
Here is a list of the special events:  
10/29 at 7 pm- LIVE Conversation with Industry Power Couple: Deon Taylor & Roxanne Avent Taylor  
10/29 at 10 am – OnDemand viewing of "A Conversation with Todd Bridges: I am Todd Bridges" lasting the entire festival  
10/30 at 6 pm- 15th Year Anniversary of "Being Bobby Brown"- LIVE episode viewing at 6 and LIVE Conversations with Executive Producers, Tracey Baker Simmons and Wanda Shelley at 7 pm  
10/31 at 2 pm- "State of Madness"- LIVE Latin film premier followed by a live Q&A with director Leticia Tonos and cast  
10/31 at 7 pm- "Hate"- LIVE Film premier followed by a live Q&A with Director, Jevon DeWand and Jazze Pha 
ABOUT THE PEACHTREE INTERNATIONAL FILM FESTIVAL   
The Peachtree Village International Film Festival was created in 2006 by founder Len Gibson, the owner and curator of the African American Cinema Gallery (AACG) and the Hispanic Cinema Museum (HCM). Gibson partnered with Composer, Artist, Producer and Entertainment Executive James "JB" Brown, that has worked alongside companies such as BET, 20th Century Fox, BMG, The Island Def Jam Music Group, Rainforest Films and more, as an additional Founder of PVIFF and the rest was history. Originally called the Sweet Auburn International Film Festival, the event was rebranded in 2009.  Since its inception PVIFF has served as the launching pad for many successful filmmakers and other artists alike in the film & entertainment industry. This dynamic international film festival showcases feature length films, shorts, music videos, documentaries, and screenplays from around the globe. PVIFF also feature celebrity attractions, innovative workshops, panels, parties, and much more.