Comedy
Women Comedians Of Color You Need to Know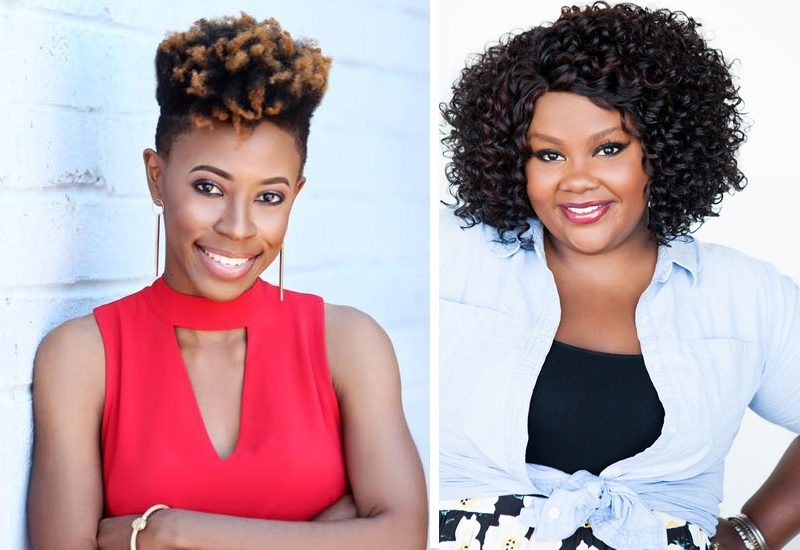 Sam Jay
@SamJayComic – IG & Twitter
Originally from Boston, Sam Jay, has made a name for herself not only competing in and winning comedy competitions but she is also a writer for Saturday Night Live.  She was also featured on the Netflix special The Comedy Lineup.  Her stand-up is punctuated with a brutal honesty that shocks you just enough to make the laugh even more pleasurable.  No topic is too taboo and no stereotype is unusable. Sam Jay quips with a razor like tongue critiquing all aspects of our society.  From bits about arguments between herself and her wife, to positing white folks as aliens, Sam Jay offers an pleasantly acerbic and overall unique perspective on the struggles and conflicts that present themselves in our lives.
Nicole Byer
@NicoleByer – IG & Twitter
You may know her and not even be aware.  But hard work is paying off for Nicole Byer who in addition to hosting her own Pinterest Fails style show on Netflix called Nailed It, hosts her own podcast Why Don't You Date Me, and writes and stars in her own sitcom on Facebook, Loosely Exactly Nicole.  She has numerous appearances on popular sitcoms and late night shows, and has recently released a half-hour special as a part of Netflix's Comedians of the World series.  Standing on a stage, partly paved by predecessors like Mo'Nique, Byer's trademark is her unabashed acceptance and proclamation of herself as fat and beautiful; and she ensures that audiences know the two are not mutually exclusive. With a matter-of-factly delivery and unashamed persona, Byer's stories of drunk adventures, her sexual needs, and eating are refreshing.
Vanessa Fraction
@vanessafraction – IG & Twitter
Although her name is not as common as some of her peers, Vanessa Fraction, is a seasoned vet.  She has appeared on Def Comedy Jam and Laff Mobb's Laff Tracks, recently released her first one-hour special "ABF," and has written for shows like The Mo'Nique Show and 106 and Park.  Fraction is not shy about giving all her energy to a performance.  She uses both her voice and body to bring to life her stories of parenting, dating, and everything in-between.
Rita Brent
@RitaBrentComedy – IG & Twitter
Former military woman and DJ, this Mississippi native weaves her Southern charm into her performance.  A star on the rise she competed in the American Black Film Festival's Comedy Wings Competition. Her comedy focuses on church culture, dating, and the everyday inconveniences of being woke.  Her sharp insight delivered with her Southern twang complicates understandings of Southern life and people. Having had opened for icons like Sommore and Dick Gregory, her transition to being a full time comedienne seems to be paying off.