Film & TV
Trending
Zakiya Dalila Harris, Author of 'The Other Black Girl,'  Reflects On The Thrilling Hulu Premiere Of The Series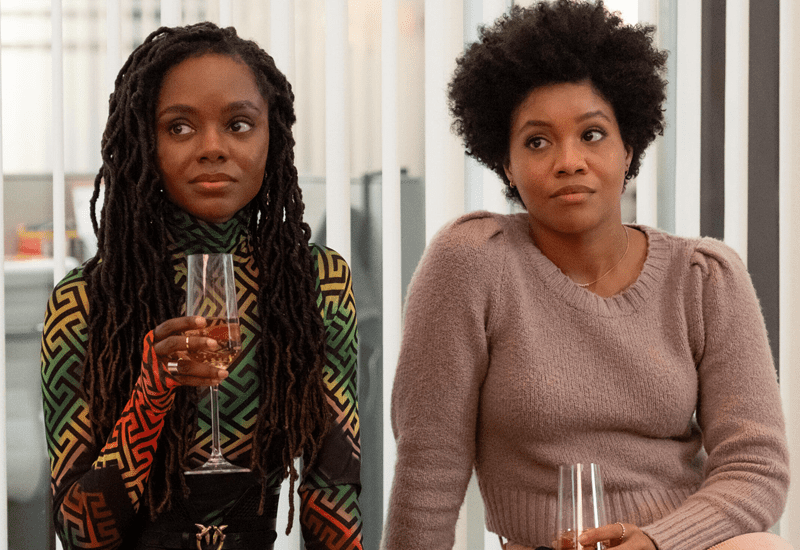 Author Zakiya Dalila Harris began her literary journey in New York City's publishing industry, moving from the role of an editorial assistant to that of an assistant editor. But Harris had ambitions that extended beyond only working with books; she aspired to become a writer herself. Now, at the age of 30, she reflects on her early experiences as a junior-level employee, offering a unique perspective based on her trajectory.
Harris's 2021 novel "The Other Black Girl," inspired by her own experiences in the publishing industry, was recently adapted into a Hulu series. Both the novel and the television show spotlight Nella (Sinclair Daniels), an editorial assistant and the sole Black employee at the fictional publishing firm, Wagner Books. The arrival of another Black assistant, Hazel (Ashleigh Murray), initially fills Nella with excitement, but she soon discovers that Hazel's true nature is more complex than meets the eye. Harris draws from a blend of humor and horror to craft the show's narrative.
Through Nella's character, Harris not only explores the frustrations inherent to the publishing job but also dives into the dynamics within the Black community and the potential for conflict. "It was really fun, in a way that sounds twisted, to really undercut everything Nella expected, and really challenge this expectation of, 'Black people feel the way that I feel,'" Harris told People. "Because that's what [Nella is] also annoyed about with her White coworkers…they expect her to have a certain take."
While Harris says that Wagner Books is an exaggerated representation of her prior workplace, she points out that Nella is more idealistic than she herself was. Throughout her tenure in the office, Harris leaned on the support of friendships forged with fellow "editorial assistants in the trenches," often resorting to humor as a coping mechanism in the face of the absurdities that happened at work.
Harris aspires for "The Other Black Girl" to spark discussions about diversity and representation within the publishing industry, even though she isn't confident that it will lead to real change.
The 10-episode series is co-written by Rashida Jones and first-time showrunners Gus Hickey and Jordan Reddout. Harris also took on the role of an executive producer for the series. The cast includes Sinclair Daniel, Ashleigh Murray, Eric McCormack, Bellamy Young, Garcelle Beauvais, and Brian Baumgartner.
"The Other Black Girl" is currently available for streaming on Hulu. Watch the trailer below: