A 'Set It Off' Remake Is Coming, And Fans Aren't Too Thrilled About It
The new trend of remaking Black classics, the latest being 'Set It Off,' is being met with reluctance by fans.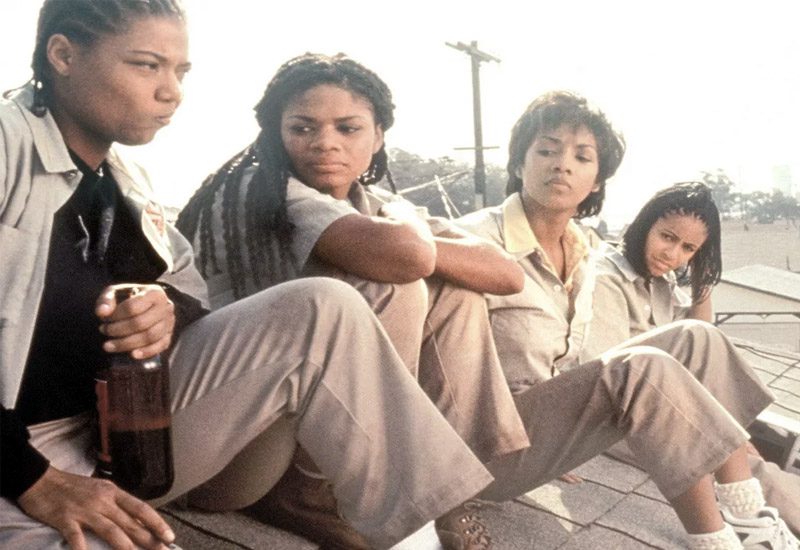 Insecure's creator Issa Rae is developing a reimagined version of Set It Off. The late 90s crime thriller followed four friends who decided to take up bank robbing to alleviate their financial struggles. It starred Queen Latifah, Vivica A. Fox, Kimberly Elise, and Jada Pinkett-Smith. 
Smith, who shut down rumors about a sequel with the original cast, shared her thoughts with Where Is The Buzz about the reimagining of Set It Off back in August. "I personally just feel like it's something you leave alone," she said. "It's a classic, it's done."
Many fans agree with Smith's point of view, and took to Twitter to state their reluctance about yet another remake of a black classic film. "Meh. Set It Off is still a great movie and I don't think it needs to be redone. I'd rather see new, original black films," wrote Angela Davis (@TheKitchenista). 
For the most part, I tend to avoid watching remakes of the classics because they have always felt creatively lazy. In a world of copies, it is imperative that we seek to promote refreshingly new concepts and ideas. Innovation is what we need, rather than reproducing scripts simply because they are a bit aged. In another two decades, will we remake the remake? It is a cycle that has no end. 
While I clearly have my reservations, the new Set It Off  may very well have potential, and appeal to an entirely different demographic. It's still early in the process, but here is what we know so far: Rae will produce the remake with Montrel McKay through Issa Rae Productions, and the thriving actress and writer is also looking to star in the film, according to The Hollywood Reporter. Syreeta Singleton and Nina Gloster will pen the script. 
What are your thoughts about this infectious wave of "renovating" the classics? Should they be appreciated without modification, or is there a certain value in creating more modern versions of a concept? For old time's sake, watch the Set It Off trailer below.