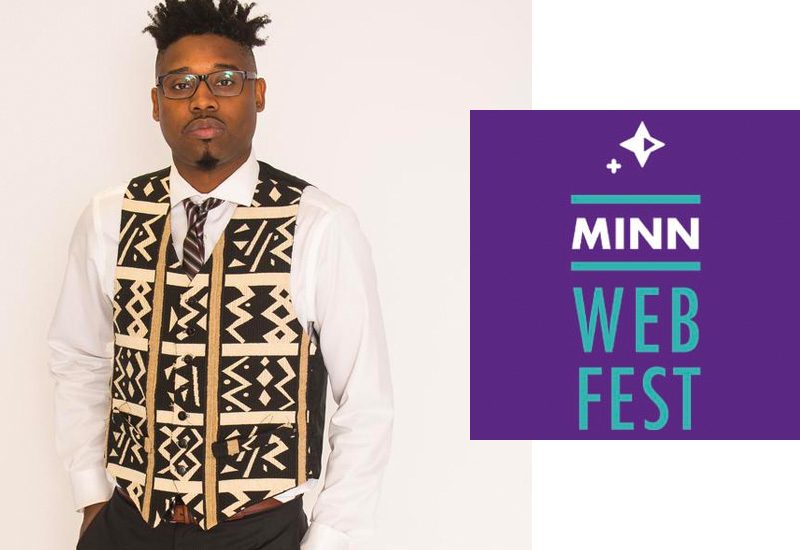 Following July's announcement that Alonge Hawes would premiere two brand new digital series at the 6th annual Minnesota Webfest, the festival has announced that Hawes has garnered 4 nominations at the upcoming event. The upcoming Jaro original series 'Silver & Gold' has garnered nominations in the writing and genre series categories as has the original series 'Good Black Man.'
'Silver & Gold' is nominated for Best Series Script and Best Thriller/Horror Series. 'Good Black Man' also picked up a Best Series Script nom (pairing Hawes against himself and four other nominees) as well as a nod for Best Dramatic Series. Hawes is no stranger to the Minnesota Webfest, having been nominated 11 times previously and winning twice. He won Best Representation Of Communities Of Color at the inaugural ceremony in 2017 for the first season of his digital series 'Blue Collar Hustle.' He also took home the award for Best Returning Series for Blue Collar Hustle's second season. The nominations at the upcoming festival gives Hawes the distinction of being the first person to have two separate projects nominated in the writing category.
The nominations announced on Monday, September 5th constitute only the first round of nominations made public. Both 'Silver & Gold' and 'Good Black Man' could net Hawes additional nominations across a broad spectrum of categories when the final rounds are announced during the week of September 19th.
'Silver & Gold' is described as "A blend of comedy, action, drama, and Afro-futurism set against the backdrop of Atlanta's criminal underground." The first season will consist of ten episodes, with Hawes serving as director and writer for the entire project. The series will be available via Jaro Media in Fall of this year. Quentin Williams, Brittaney Traylor, Roberto Cruz Jr, and Shani Hawes make up the ensemble cast. Hawes executive produces alongside Rich DeVaughn. Jamal McClendon, Cordarol Sanders, Quentin Williams, Shani Hawes, Joshua Dennard, and Rodderick Fedd serves as producers. Check out the official series poster and teaser trailer below.
The second series, 'Good Black Man', is described as 'The journey of a man who is attempting to put his life back together after a series of unfortunate events; whilst raising of his daughter and attempting to avoid falling into the negative stereotypes commonly associated with black men in modern society." While no release date nor platform were announced for the series as of press time, Hawes will again serve as executive producer, writer and director of all episodes. Joshua Dennard, Jamal McClendon, Shani Hawes, Rodderick Fedd and Cordarol Sanders serve as producers. The official series poster and teaser can be seen below.
The Minnesota Webfest will be held September 25-28th at the Zeitgeist Cinema Theater in Duluth, Minnesota. 'Good Black Man' will have its world premiere on Monday the 26th, whilst 'Silver & Gold' will have its world premiere on Tuesday the 27th. Both screenings will be followed by a Q&A with Hawes.