Film & TV
Trending
Angela Bassett Becomes The First Actor To Receive An Oscar Nomination In The Marvel Cinematic Universe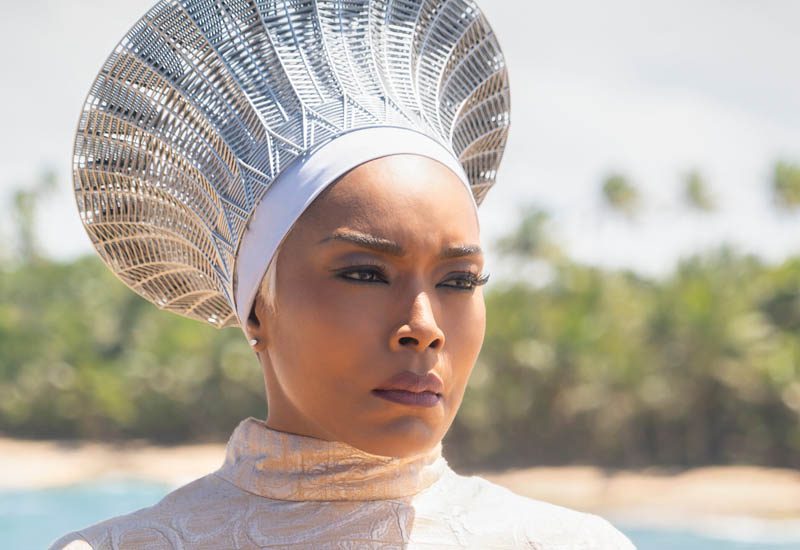 Following her historic win at the Golden Globes in early January, Angela Bassett has made history again as the first star to receive an Oscar nomination within the Marvel Cinematic Universe.
Bassett's poignant performance as Queen Ramona in the "Black Panther" sequel "Black Panther: Wakanda Forever" secured her the nomination for Best Actress in a supporting role for the upcoming 95th Academy Awards ceremony. The Oscar nod comes with many groundbreaking firsts, as Bassett is not only the first Marvel Studios actor to be nominated, but also the first person of color and woman to receive the honor.
In an interview with CNN, Bassett spoke tenderly about the nomination. "This morning is a little extra special in the Bassett Vance household with news of my Oscar," she said. "What has drawn me to each of the women I've portrayed throughout my career is their strength, compassion, resilience, and power. Wakanda Forever's Queen Ramonda is a character that touched my spirit because she is a mother and a leader who must care for her grieving nation as much as she cares for her family in mourning. Ramonda is a love letter that reflects and acknowledges what we women do everyday."
The 95 Academy Awards ceremony will air on March 12th. View the full list of nominees at oscars.org.