Film & TV
Trending
Black Directors Made History In 2018, Study Finds
While 2018 was a remarkable and historical year for Black directors, women of color still don't have a seat at the table.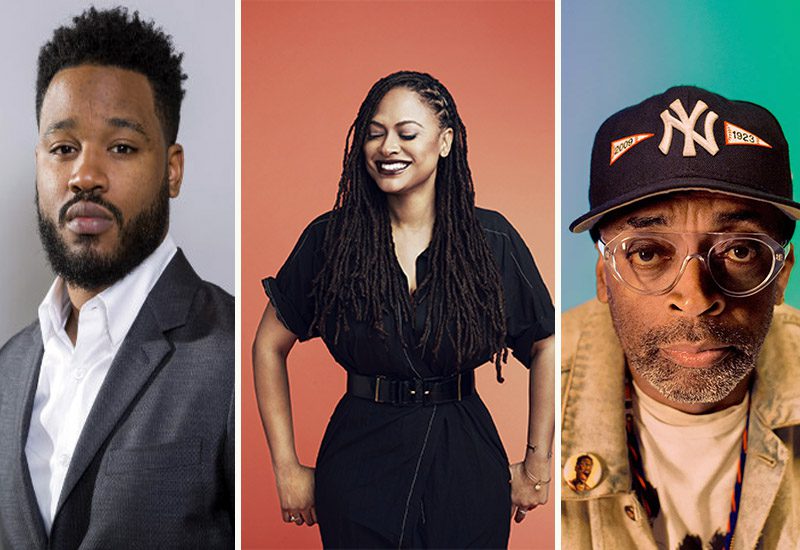 The USC Annenberg Inclusion Initiative has released a new study that examined Hollywood's steps towards diversity and inclusion in front of and behind the camera in 2018. Overall, it revealed an impressive increase in Black directors who helmed films in the 100 top-performing movies of the year.
The study, titled "Inclusion in the Director's Chair," is from Professor Stacy L. Smith and analyzes data on films released in 2018. For a more expansive look at diversity throughout the years, the comprehensive analysis examined 1,335 directors who worked on the 1,200 highest-grossing films released between 2007 and 2018. It evaluated significant factors such as race, gender, and age, as well as data on producers and multiple film crew positions. Furthermore, the report looked at women in executive and leadership ranks at leading media companies.
"Sixteen of the directors of the top 100 movies last year were Black—this historically high figure is nearly three times greater than the 6 Black directors working in 2017 and twice as many as the 8 Black directors working in 2007," said Smith in a statement. "While we do not see this finding mirrored among female or Asian directors, this offers proof that Hollywood can change when it wants to."
The historical amount of Black directors who are entering the scene, and creating top-grossing films, is a major step in the right direction for Hollywood and the industry. Films that gained critical acclaim and were the leading box office draws last year include Black Panther, The Hate U Give, Creed II, Sorry to Bother You, BlacKkKlansman, A Wrinkle In Time, and If Beale Street Could Talk. Each of these high performing films were the work of Black directors such as Spike Lee, Ryan Coogler, Barry Jenkins, Ava DuVernay, Boots Riley, and Steven Caple Jr.
While this points to great progress for Hollywood with Black male directors, the report showed that female directors of color still don't have a seat at the table. Only 4.3% of all directors across the 1,200 top films from the last decade were female, and only five Black women, three Asian women, and one Latina have been directors on those 1,200 films. There is still work to be done, but we can applaud the steps that have been taken thus far.
Professor Smith tells Deadline that Hollywood must be willing to take inclusion seriously in order to change these inadequate numbers. "By setting target inclusion goals, making their efforts transparent, and taking conscious steps to improve their hiring and recruiting practices, companies, producers, and individuals can change the composition of film sets," she said.
Read the full "Inclusion in the Director's Chair" report here.