Books
Trending
Black-Led Book Clubs For Lovers Of Literature Everywhere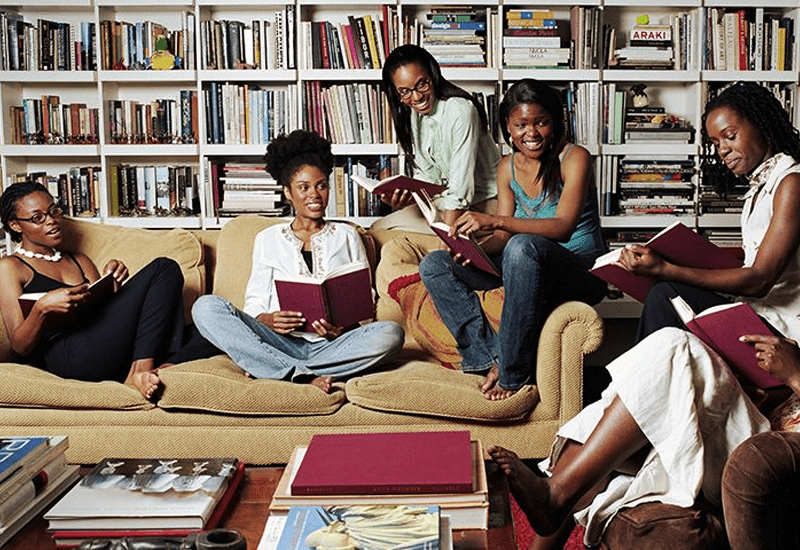 There's something incredibly comforting about sharing and discussing books with like-minded readers. Growing up, I didn't have access to book clubs that were led by people who looked like me, and I seldom found book lovers in general during my teenage years. My typical experience was reading in my room, comfortable and content, but eager to discuss a phenomenal book I'd just devoured with someone, anyone. Today, book clubs are thriving with the help of online communities, and people of color have formed their own clubs in order to create necessary representation in a space where it was lacking.
The following list features seven flourishing book clubs that were formed by Black men and women. Books chosen are typically fiction and non-fiction by authors of color that deserve their accolades.
Noname Book Club
Created by artist and rapper Noname, Noname Book Club is a community that meets both in person and online. Dedicated to uplifting POC voices, the club features two books per month written by authors of color. November's books are Black Slaves, Indian Masters by Barbara Krauthamer and As Long As Grass Grows by Dina Gilio-Whitaker. The club also sends their monthly book picks to incarcerated comrades through their Prison Program.
Literaryswag Book Club
Founded by Yahdon Israel in 2015, the Literaryswag Book Club is a Brooklyn-based book club as well as a book subscription service that meets on the last Wednesday of every month. "Whereas most book clubs are started among friends and people usually considered to be "like-minded," Yahdon wanted to create a community where people with various experiences, ideas, and cultural backgrounds, could talk to and come to understand one another through a mutual love of books and a respect for the people who read them," reads the club's description.
Active primarily on Instagram with nearly 6,000 followers, their recent reads include Audre Lorde's Zami: A New Spelling of My Name, Braiding Sweetgrass by Robin Wall Kimmerer, and The Secret Lives of Church Ladies by Deesha Philyaw.
Black Men Book Club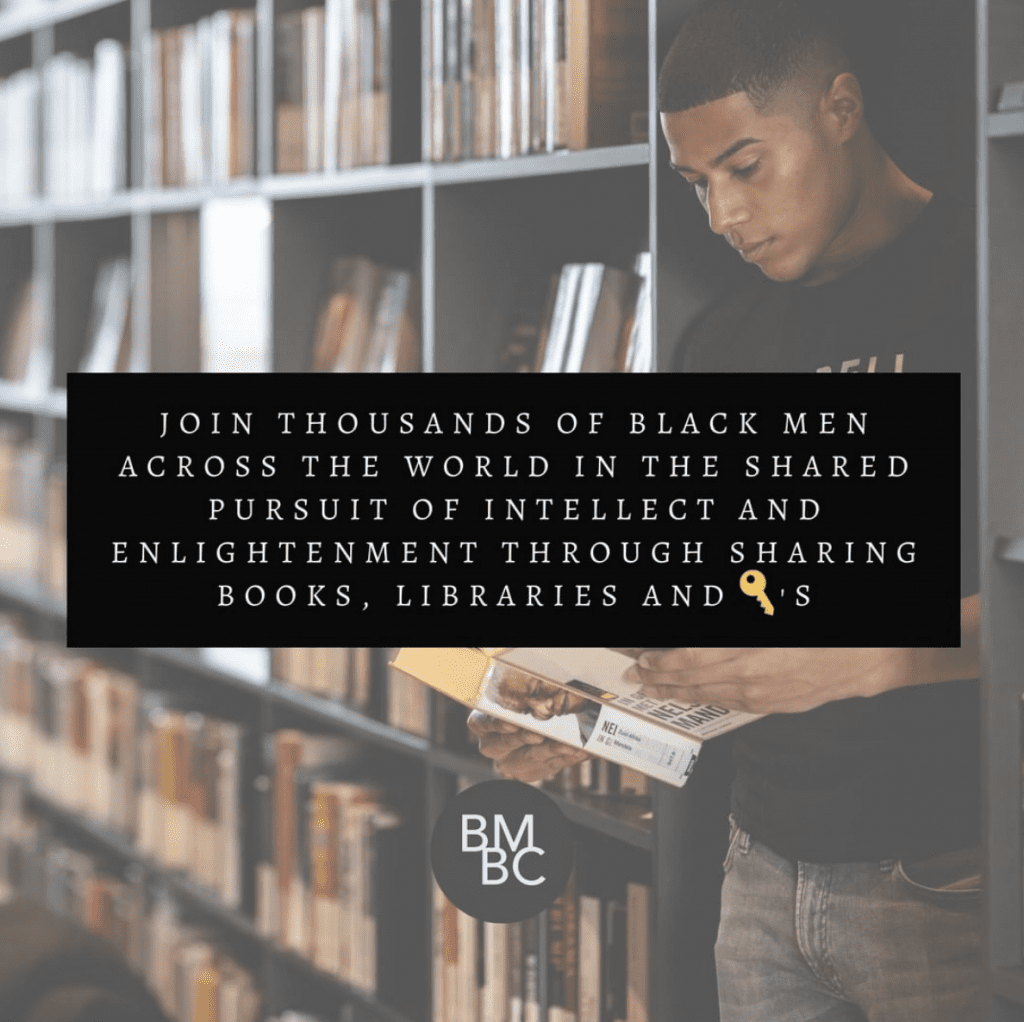 Finally, a book club created with Black men in mind! Founded in Detroit, Michigan by Jordan Coin Johnson, the club's description and mission statement reads: "Black Men Book Club supplies the black community with content that inspires, educates, and uplifts you. In this age of abundant possibilities, knowledge is the difference between success and perpetual adversity. We aim to build a supportive community that empowers everyone to break the mold. By providing informational content in various mediums, we motivate members to master crucial life, personal, and professional skills. Giving you the power to turn fear into courage, dreams into reality, and poverty into generational wealth. We believe that your potential is boundless. You just need to know how to unleash it."
The club is currently expanding by creating an app that aims to be the largest Black audiobook club. Head on over to their website to learn more about how you can join their waitlist.
Well-Read Black Girl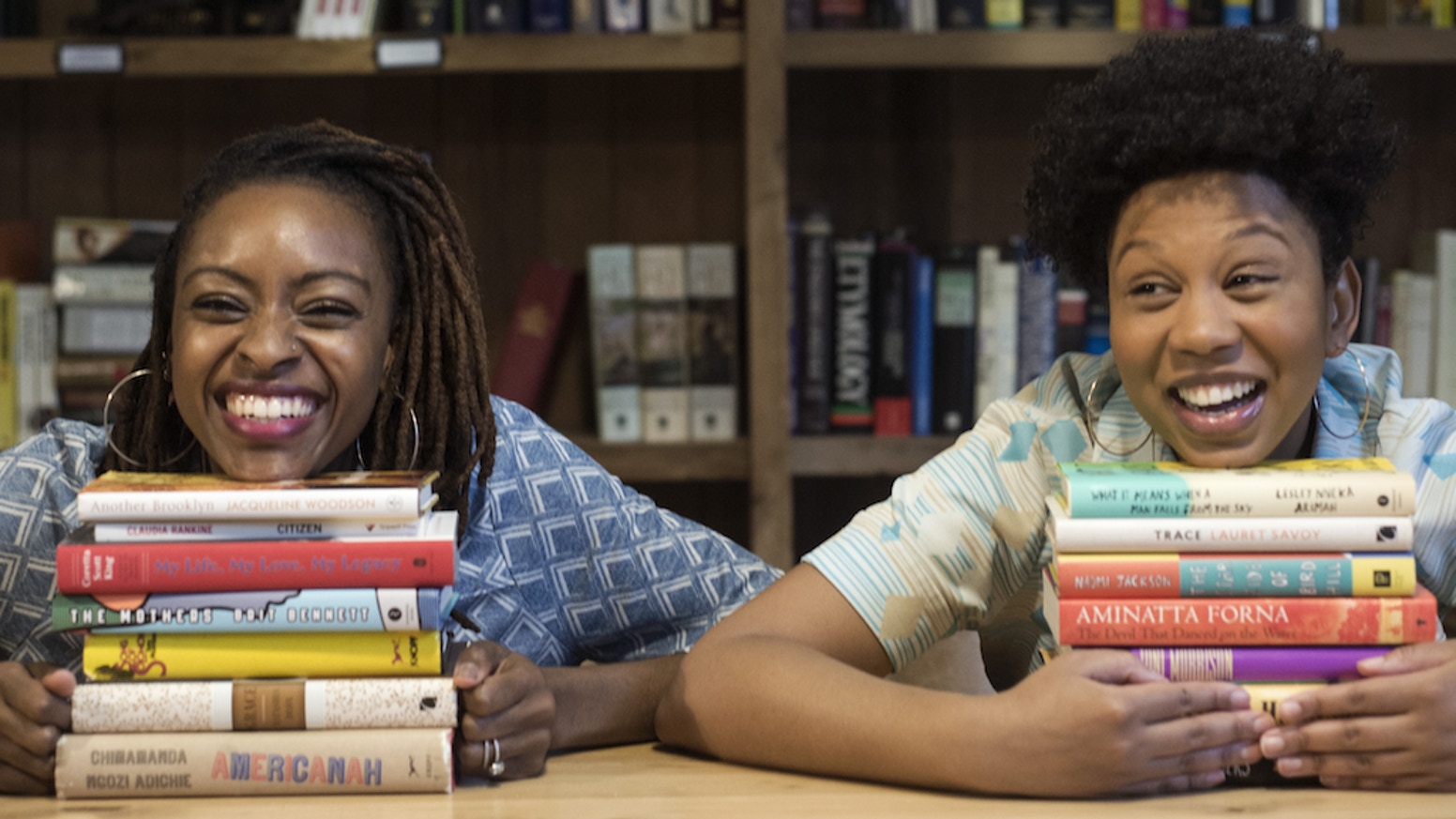 Glory Edim's community and book club Well-Read Black Girl (WRBC) is committed to introducing a wide range of diverse writers to future generations. This includes contemporary authors who are non-binary, queer, trans, and disabled. Their mission is to "address inequalities and improve communities through reading and reflecting on the works of Black women." Past reads include Hitting A Straight Lick With A Crooked Stick by Zora Neale Hurston, The Vanishing Half by Brit Bennett, and You Should See Me In A Crown by Leah Johnson.
Black Girls Read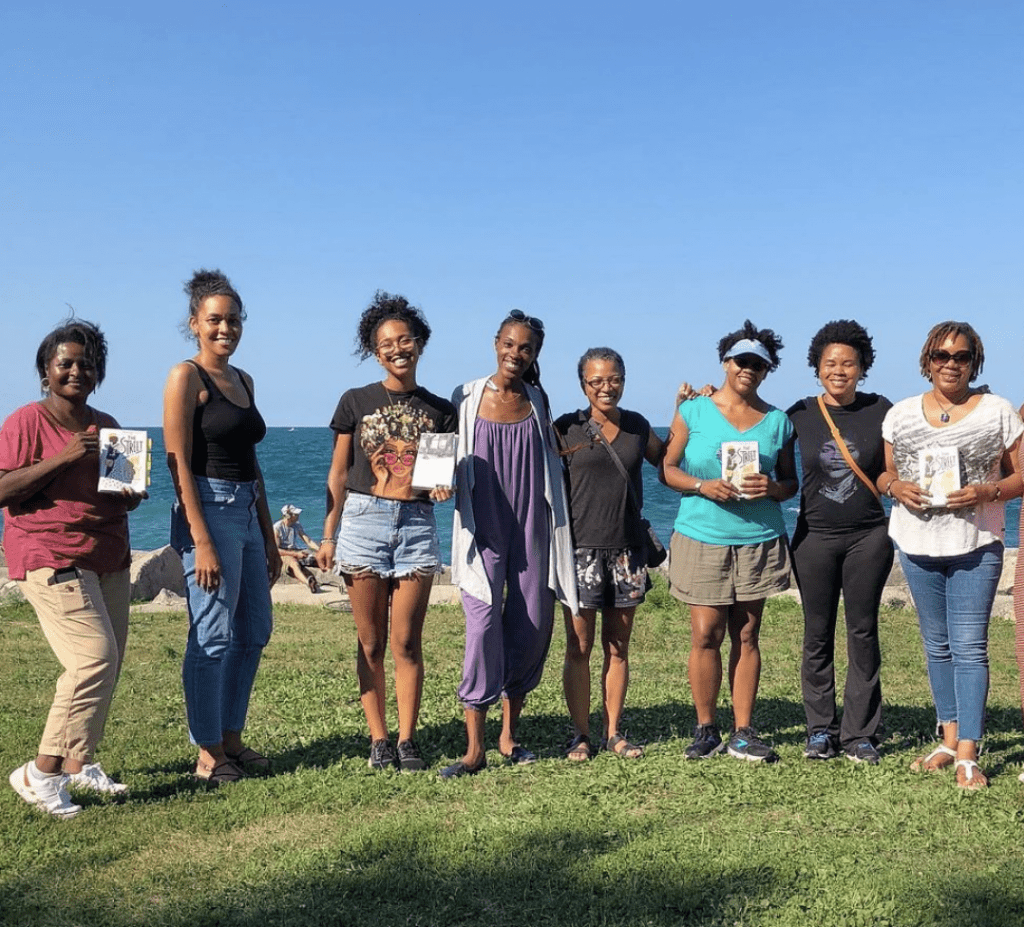 Black Girls Read, a Chicago-based book club created by Cynthia Okechukwu, features books written by Black women throughout the African diaspora. The club meets both in-person and virtually once a month. Their current read is Citizen by Claudia Rankine. In the past, they've read and discussed Children of Blood and Bone by Tomi Adeyemi, The Kindest Lie by Nancy Johnson, and Kindred by Octavia Butler.
Smart Brown Girl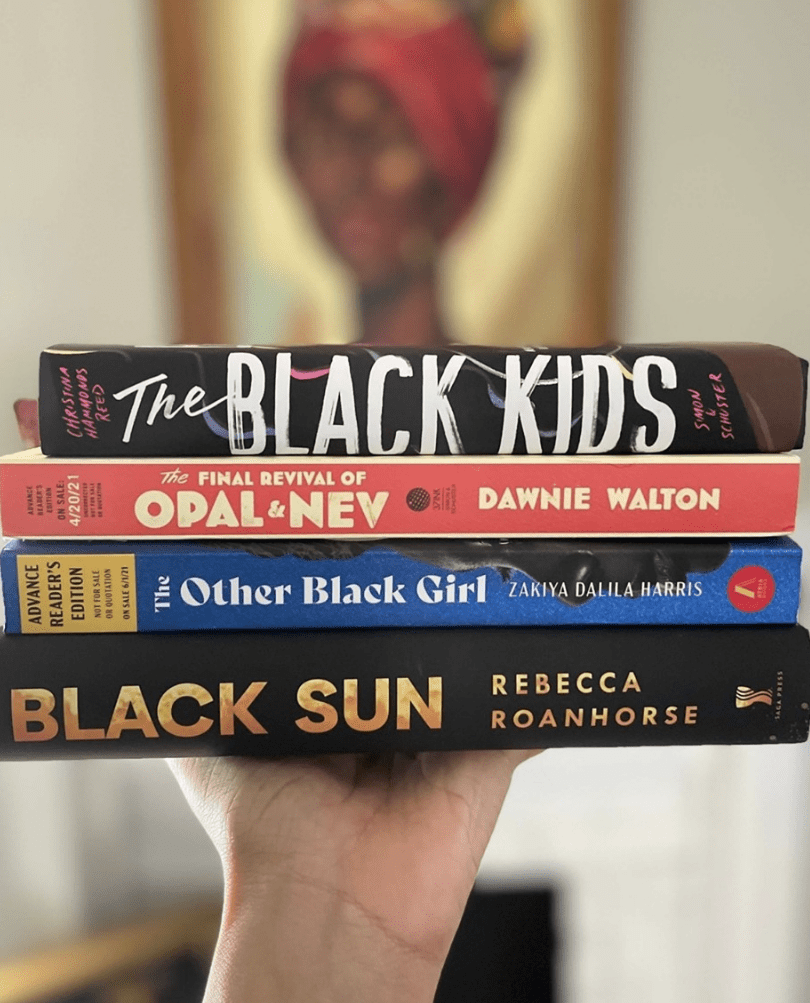 Content creator Joulezy created Smart Brown Girl, an online community which focuses on "the Black girls in forgotten spaces." The reading experience is highly interactive, as each selected book is accompanied by a detailed syllabus that includes stimulating questions for group discussion. Their current read for November is Seven Days in June by Tia Williams.
Mocha Girls Read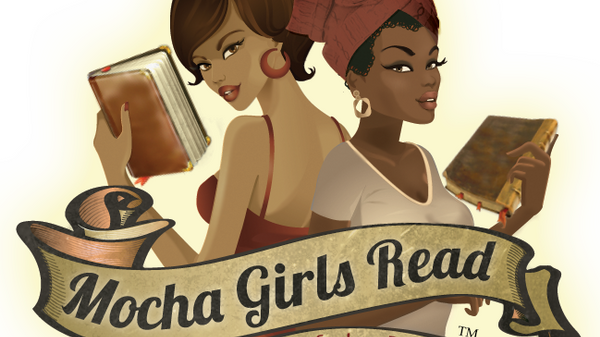 Mocha Girls Read was created with the goal of meeting more like-minded Black women. The founder, Alysia, described how the idea for the book club was born. "After looking all over the internet for a book club, I found two and joined them both. They were really great and I have made a few new friends from them," she said. "But I noticed one thing about both of them…I was the only black, woman of color, African-American, mocha girl in the clubs. I thought about this for a while and finally said to myself, "Self, there has got to be some sistas in LA who like to read."
Located in 14 series across the United States, the club doesn't limit itself to choosing books based on gender, race, or genre, or release dates. Through Instagram, they post prompts and questions to encourage discussion about the books. Their current read is You by Caroline Kepnes.
Lastly, if you've ever desired to form your own book club, the Bookclubz app allows you to create and/or join a plethora of distinguished clubs that meet via Zoom or in person. What are some of your favorite book clubs? Let us know in the comments below!