Film & TV
Trending
Black Superhero 'Super CJ' Tackles Children's Mental Health in Groundbreaking Animated Series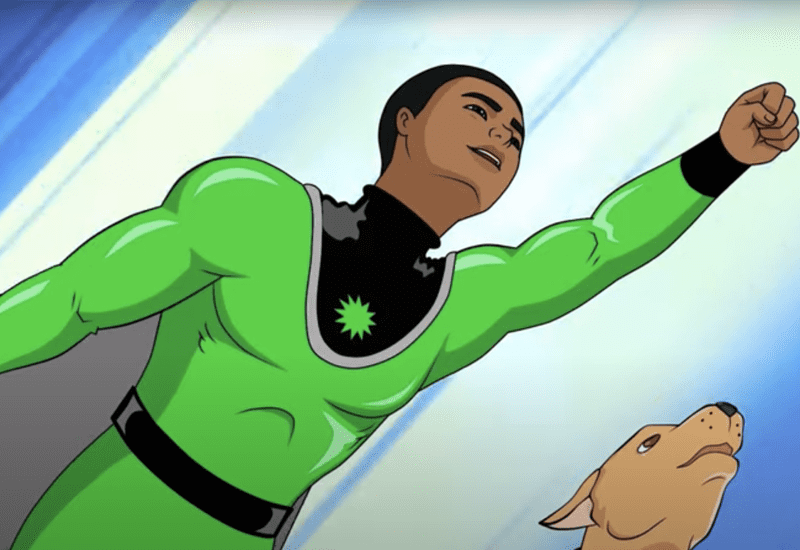 Now streaming on YouTube, "Super CJ: The Animated Series" sheds light on mental health challenges faced by Black children. It's the first animated series for Black children to tackle mental health, and the imperative series has already accumulated nearly half a million views since its launch.
Starring Black superhero Super CJ and his witty companion Rex the super dog, Super CJ's extraordinary power of strength has a twist: his abilities are diminished when he becomes angry, but regaining his composure allows them to be restored. It follows Super CJ's various adventures through challenging situations, obstacles, and the life lessons he gains along the way.
With each episode, the significance of emotional well-being and self-regulation is highlighted. The series' goal is to assure children that experiencing a range of emotions is natural, but it's also critical to discover healthy ways to cope with life's hurdles. Super CJ's journey promotes empathy, understanding, and resilience.
A new mental health campaign led by Super CJ himself is launching this month. The mission behind "Super CJ Children's Mental Health 365" is to raise awareness about the detrimental mental health crisis that Black children are facing. In recent studies, it was found that Black children between the ages of 5 and 12 are now twice as likely as their white peers to die by suicide, and Black teen suicide rates have increased by nearly 80%.
Yaba Baker, the creator of the series, said in an interview with BlackNews.com, "We are proud to introduce Super CJ and his mission to promote children's mental health. With the animated series and the Children's Mental Health 365 campaign, we aim to encourage open conversations about mental health, provide support to children and families, and ultimately make a positive impact on the lives of children around the world."
Baker's personal battles with mental health and anger management was the driving force behind creating Super CJ and the campaign.
The series is based on Baker's 2020 graphic novel Super CJ: The Strongest Boy in the World! which can be purchased via Amazon.
Watch the first 6-episode season on Youtube.