Arts & Culture
Trending
The Historic Roots Of Newly Opened Ella West Gallery In Durham, NC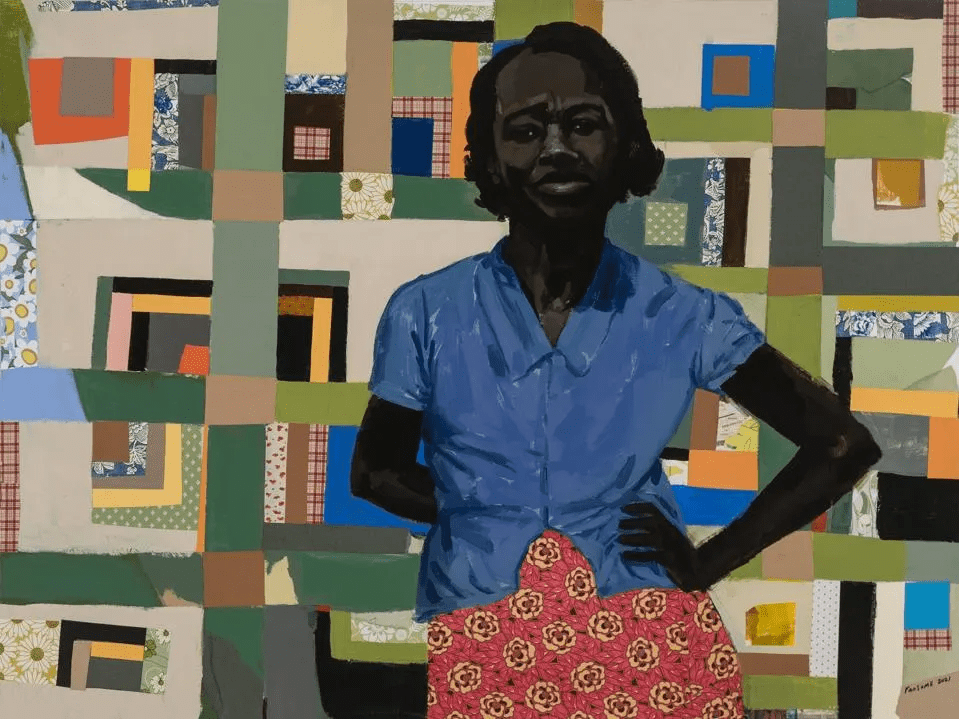 Linda Shropshire recently launched the Ella West gallery in Durham with the aim of providing a platform for artists, both established and emerging, who are often overlooked by the mainstream. Named after her mother, Spropshire's ambition to create a space for minority artists perhaps began in the late seventies during her seventh grade art class.
"Winston Fletcher was my public-school art teacher, and he knew art from a European perspective, but he also had really deep roots in understanding who the Black artists were of our time," Shropshire told Harper's Bazaar. "I learned about Picasso, yes, but I also learned about Ernie Barnes, Edmonia Lewis, and Elizabeth Catlett. No one talked about [them] in mainstream art education, so I was fortunate to have that."
This appreciation set the foundation for Shropshire's passion for art education. Although her established career path was in business and politics, she never abandoned her love for art. And this summer, merging her knowledge of business with her artistic enthusiasm, Ella West gallery opened its doors. The gallery is intentionally located on Parrish Street, which holds historical significance as what was once known as Durham's Black Wall Street.
Ella West also resides in the very location that was once home to the Durham Reformer's printing press, a newspaper from the 1920s celebrated for its insightful portrayal of the Black Southern experience.
To pay homage to the city's rich history, Shropshire titled the gallery's first exhibition "Return to Parrish Street: A Dream Realized." The title draws inspiration from the poems of Langston Hughes, "A Dream Deferred" (1951) and "The Dream Keeper" (1932). Featuring artists Clarence Heyward, Kennedi Carter, and Ransome, the multimedia works travel through the territory of dreams with themes of perception, identity, and vulnerability.
One of the spotlighted artists is Kennedi Carter, a Durham native renowned for photographing cultural icons and political figures like Beyoncé, Stacey Abrams, and Amanda Gorman. She understands the significance of representation in gallery spaces, emphasizing that gallery coverage provides artists with the opportunity to share their work on a broader scale, connect with curators and collectors, and create conversation—a crucial aspect of artistic growth.
In this exhibition, Carter's more intimate work is on display in her home city, like photographs of her baby boy and the vulnerability she experiences as a new mother. "When I'm photographing my son, Atlas, I'm seeking to immortalize the bond between us. I am looking to capture not just a photograph, but a moment of love, a piece of our relationship, a fragment of his childhood," she says. "I want these photos to serve as a tangible reminder of my love for him, and how love has been a constant presence throughout his life."
Carter's sentiments resonate with the core mission of Ella West, which is to expand the boundaries of art and redefine art history. Shropshire envisions a future where Black, brown, LGBTQ+ art finds its place within the art world, challenging the historically Eurocentric perspective. She believes that it's time for art to be more inclusive and expansive, and she is dedicated to making that vision a reality.
Learn more about Ella West gallery and upcoming exhibitions by visiting ellawestgallery.com.