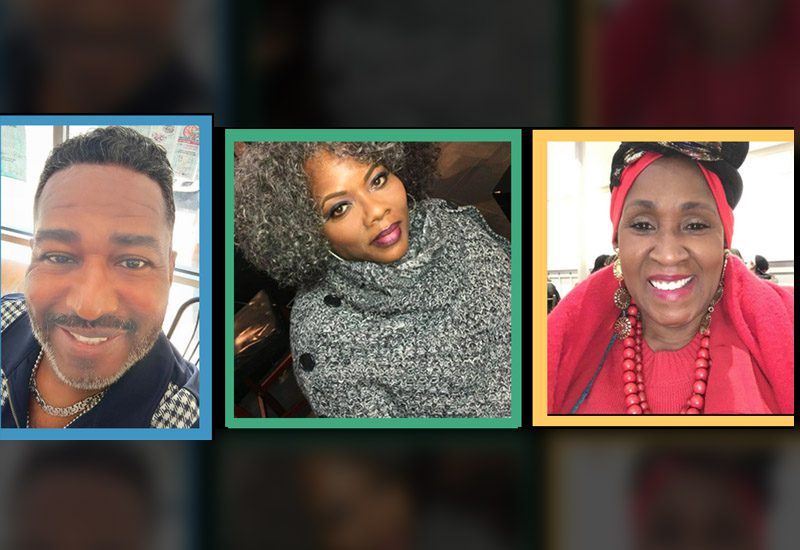 The cast of Alonge Hawes's newest project has apparently found the remainder of its main cast as Jaro Media reports that Eduardo Bryant, Claudette Thomason, and Pantheah Goode have signed on as series regulars for the highly anticipated series.
While character descriptions remain as elusive as the series plot itself, Bryant, Thomason, and Goode are all established performers with a combined 25 years of experience across stage, film, and television. They will join previously announced series leads Quentin Williams and Brittaney Traylor in the series that has been described as a "blend of comedy, action, drama, and Afro-futurism set against the backdrop of Atlanta's criminal underground."
Shani Hawes, Angela Van Tassel, Julian Robinson, Joshua Quinn, and Roberto Cruz Jr. have also been announced as series regulars.
Eduardo Bryant, who has appeared in many small roles across film and television, will next be seen as Deacon Shane Evergreen in the upcoming series I Am That I Am. Bryant is repped by Tracy Webb.
Claudette Thomason most recently appeared in Alonge Hawes's acclaimed digital series Black On Both Sides as Mama Freya. Black On Both Sides ran for two seasons on Seeka TV and was named Best Web Series by both the Cult Critic Movie Awards and the L.A. Shorts Awards for its first season.
Pantheah Goode, an established actress and vocalist, is best known for previously headlining the annual Jazz Fest in Lansing Michigan. She made her stage debut in 2003 playing the role of Claudia in the acclaimed Play 'Lightning Strikes Three Times.' She also most recently appeared in the digital series Blue Collar Hustle as Maxine Waiters. Blue Collar Hustle was named Best Web Series by the Oniros Film Awards for its second season.
Silver & Gold is created, written, and directed by Alonge Hawes. Hawes also serves as executive producer through his company A Million Stories One Pen Productions. Quentin Williams, Shani Hawes, Joshua Dennard, Cordarol Sanders, Jamal Mcclendon, and Rodderick Fedd serve as producers. The series is set to debut in Fall 2022 on Jaro Media.
Jaro Media provides on-demand streaming access to a world of African American and Afrocentric digital media including video, visual arts, books, and music. Jaro's unique platform integrates social media, customer control, and media access into an innovative user experience.