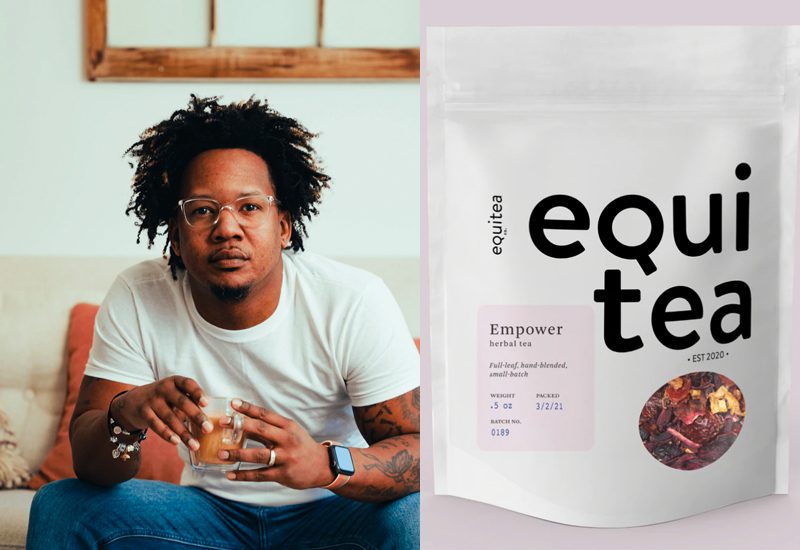 Founded by Quentin Vennie, The Equitea Company was created with the belief that being healthy is not a privilege, but a human right. Every tea blend is constructed of the highest quality organic ingredients, intended to boost well being while tasting excellent as well.
In conversation with Ebony Magazine, Vennie opened up about his previous struggles with depression, anxiety, and addiction. He sought natural ways to heal himself, including practicing yoga regularly, meditating, and having a daily cup of tea.
Inspired by his 12-year-old son's neurologist who suggested that green tea is an organic way to manage his ADHD, Vennie developed the company's first loose-leaf green tea blend, which is composed of lemon and the soothing lavender plant. As a family, they began drinking tea together in a new ritual to create a calming space for focus. Vennie reports that this simple practice has done wonders for his son, who is becoming increasingly more focused and, as a result, more confident.
"We live in a society that encourages overworking, competing and burnout culture. In our home, we value rest, recovery and understand the importance of self-care. Our kids know to stop and take a breath whenever they feel stressed," Vennie said. "They turn to a cup of tea whenever they get overwhelmed or need help focusing."
Equitea offers a variety of herbal tea blends, including honeybush, rose, and hibiscus. Explore more by visiting equitea.com.
Quentin Vennie is an expert in wellness and author of the memoir Strong in the Broken Places. Previously a non-profit executive, Vennie paved a way for yoga and mindfulness to be more accessible in communities that didn't usually have access to them.