Arts & Culture
"Ernie Barnes: A Retrospective" | New Exhibit At The CAAM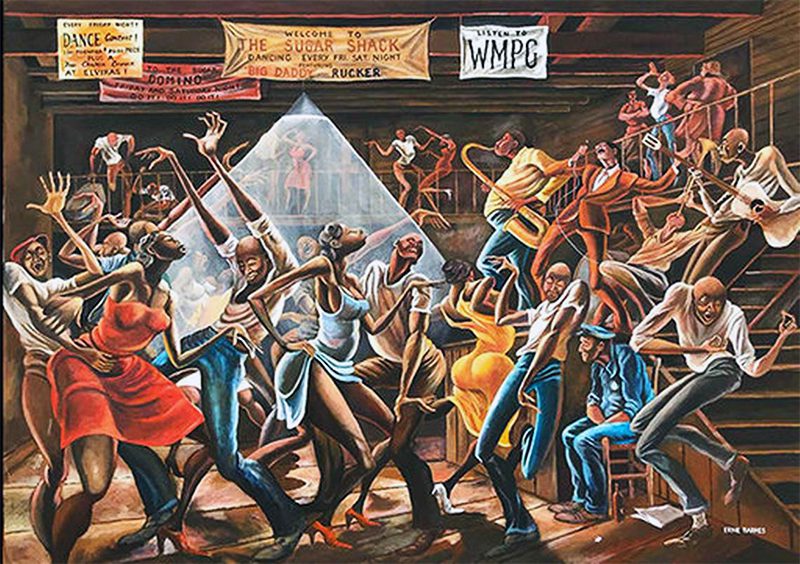 A current exhibit at the California African American Museum (CAAM) honors the life and monumental artwork of Ernie Barnes (1938-2009). Barnes, who is considered of the most influential African-American artists, is also the first American professional athlete to become a well-known painter. In his large-scale paintings, Barnes often captured glimpses of his life growing up in North Carolina, playing professional football, and ultimately gave his people the voice they were missing.
Ernie Barnes: A Retrospective features The Sugar Shack (1976), which is Barnes' most internationally recognized work of art. The more mature generations may be familiar with this piece through Marvin Gaye, who utilized a modified version of it as cover art for his 1976 I Want You album. Or perhaps you've been exposed to it from the popular sitcom Good Times, where it was showcased faithfully at the end of each episode. Either way, it's a painting that gets people talking, and an admirable example of how emotion and movement is displayed through art.  "The painting transmits rhythm so the experience is re-created in the person viewing it," Barnes said in an interview from 2008. "It shows that African-Americans utilize rhythm as a way of resolving physical tension."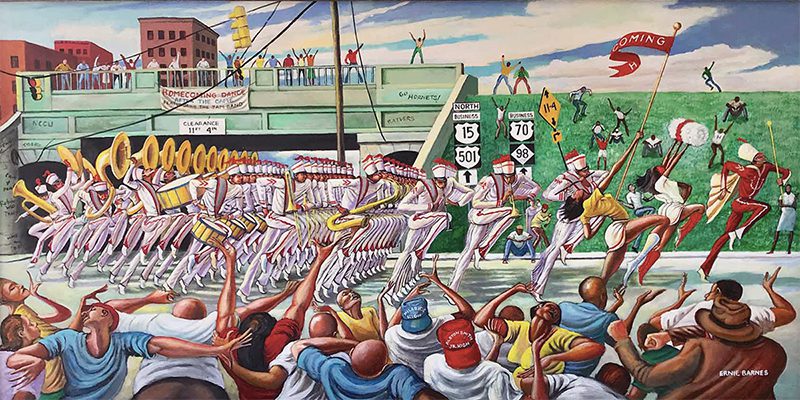 The exhibition, which will run through September 8th, also documents his life and career, while exploring Barnes' place within African American culture. It includes plenty of his paintings that depict entertainment and music, and of course, shows the ways in which he represented Black athletes and sports as common themes within his artwork.
Ernie Barnes: A Retrospective is curated by Bridget R. Cooks, Associate Professor of African American Studies and Art History at the University of California at Irvine, with assistance from Vida L. Brown, Visual Arts Curator and Program Manager. Learn more about the exhibition by visiting the official website for CAAM Museum.