Trending
The Digital Disruption of Visual Art: A Much Needed Revolution in the Making
By MJ VanDevere and Doug Alston, co-founder of JARO Media Services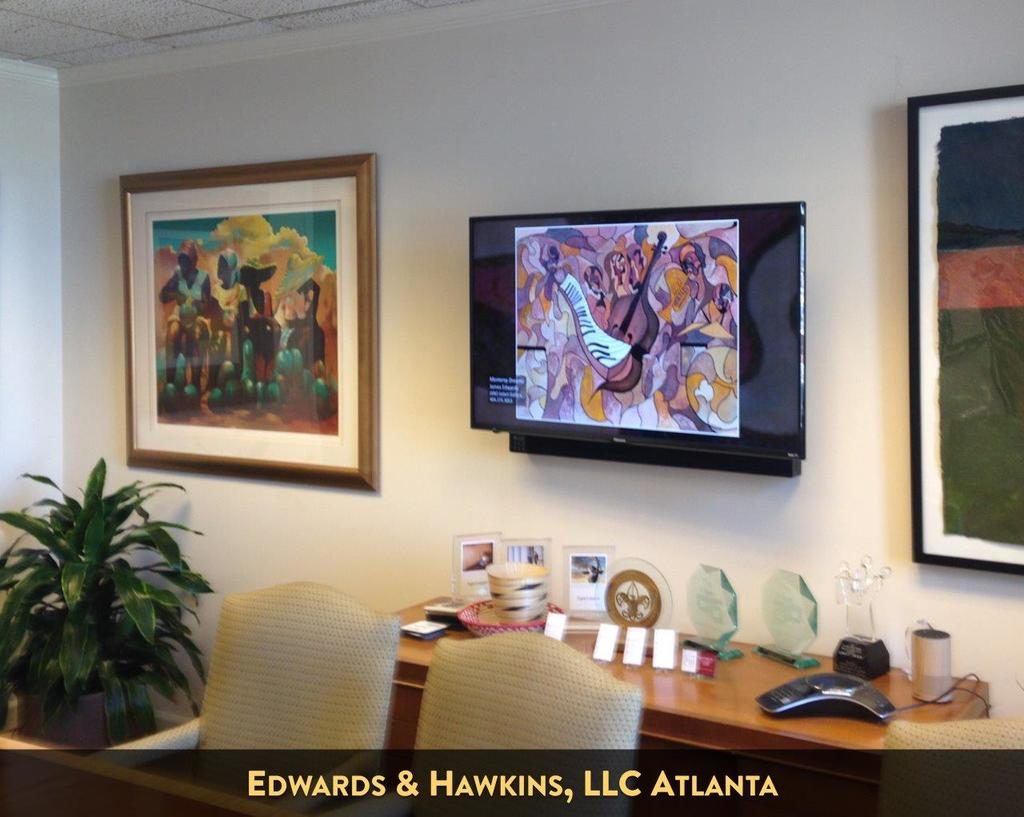 Many of us know Swizz Beatz (Kasseem Dean), the legendary producer behind sounds from some superstars like Jay Z.  You may not know that in addition to his musical prowess he is an avid art collector. Beatz is the single largest private holder of the works of prominent African American photographer Gordon Parks and has recently founded the art organization, No Commission.  For the last few years, the importance of supporting and collecting visual art has become more of a topic of discussion in the hip-hop world.  Beyoncé's mother, Tina Knowles showcased and discussed the importance of her children growing up around black art in the September 2018 Vogue.  In his song, "The Story of O.J.," Jay Z schools listeners on the business of art with his line: "I bought some artwork for one million/…Few years later, that sh#! worth eight million/ I can't wait to give this sh#! to my children."  
As illustrated with the Knowles Carter family alone, art is relished as inspiring, spiritual, and a potential source for monetary gain.  Swizz Beatz has managed to merge his love of art and his love for visual artists with his entrepreneurial drive to transforming the business of visual art.  Beatz has witnessed the struggle visual artists have in monetizing their work to build sustainable careers that allow them to take care of themselves and their families.  Most galleries charge anywhere from 30 to 60 percent commission on art sales.  During a show in Miami, Beatz came across several artists whose experiences epitomized the struggle.  In an interview with Andrew Goldstein of Artnet News, Beatz recalls several conversations with artists: "I was like, 'But you just sold out!' And they said, 'Now I can't paint for five months because I just put everything…into making what you've seen amazing.' So, I said, 'The galleries are not taking care of you?' And they said, 'No.'"  These interactions partly inspired his organization No Commission which runs shows across several cities.  Through corporate sponsorship, Artists pay no entrance fees and zero percent in sales commissions.  This arrangement helps make art more affordable and profitable to buyers and artists, respectively, via the elimination of fees to the artists on both ends.  
Beatz also contends that the art world is the only major creative industry still in need of a disruption brought about by technology.  While Beatz has used his media presence to showcase and support visual artists to millennials who are more apt to discover visual art through social media and online stores, these influences mostly mimic the traditional ways of buying and selling art.  Beatz reveals that No Commission is morphing into a technology play and gearing up to change the relationship between art, business, and technology. For now, his plans are being kept hush.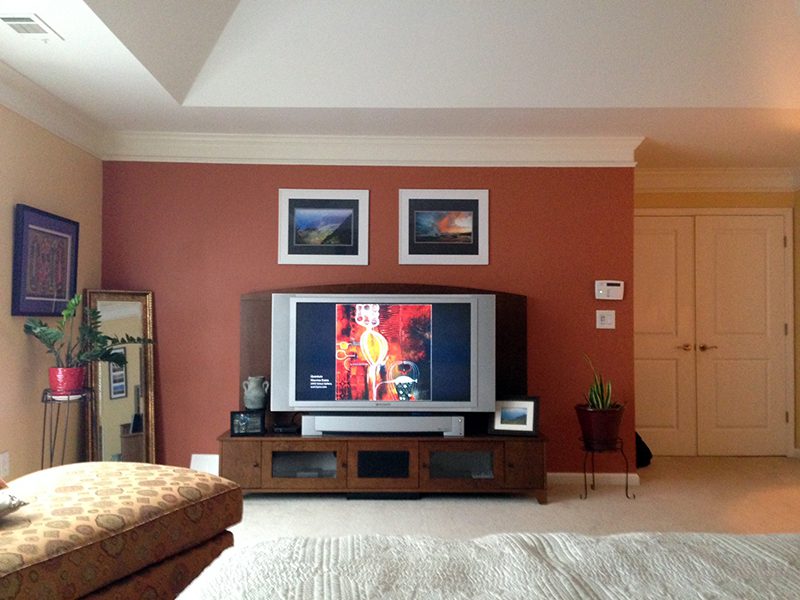 JARO Media Services, a technology media company based in Atlanta and Charlotte, has developed JARO Art – a novel online service that addresses important aspects of a visual art world overdue for transformation.  JARO Art is revolutionizing the way we discover and experience visual art and how artists can expose and monetize their works.  Think Spotify but for art. JARO Art is driven to make great art accessible to everyone, to increase art viewership and ownership, to create new opportunities for audience exposure, and new income streams for emerging and established artists.  JARO Art has an app on the Roku platform that features works of emerging and established artists from the across the black diaspora including the US, Canada, Ivory Coast, Nigeria, Senegal, Dakar, and Morocco.
By displaying art on-demand on Internet connected TVs, video monitors, and devices within the homes and businesses of subscribers, JARO Art is bringing visual art into unprecedented spaces and sightlines.  With this subscription-based service, visual artists may also reap income benefits similar to those associated with the music industry. In other words, the more a creator's works are viewed, the more money gets placed in that creator's pocket.  This is a paradigm shift in the current business model which democratizes art. Many who benefit from and are comfortable with the status quo will undoubtedly perceive it as disruptive. Nevertheless, technology has always been an enabler of The Arts.  
Consider the music industry and the self-evident benefits derived from a cascade of technological breakthroughs including the introduction of records, stereo systems, AM/FM radio, cassette tapes, CDs, efficient digital coding, and fixed/mobile broadband Internet. The music industry has a decade's long track record of making music more accessible to the masses; and, at the same time, allowing new businesses, business models, and perhaps most importantly, new jobs and artists to emerge. JARO Art is not a replacement for physical art any more so than recordings and radio obviate music fans' need and ravenous cult-like desire for live music.  Rather, it is simply the logical continuation of advances in technology exerting lifestyle changes and life-giving force into The Arts in this 21st century era of the Internet and digital.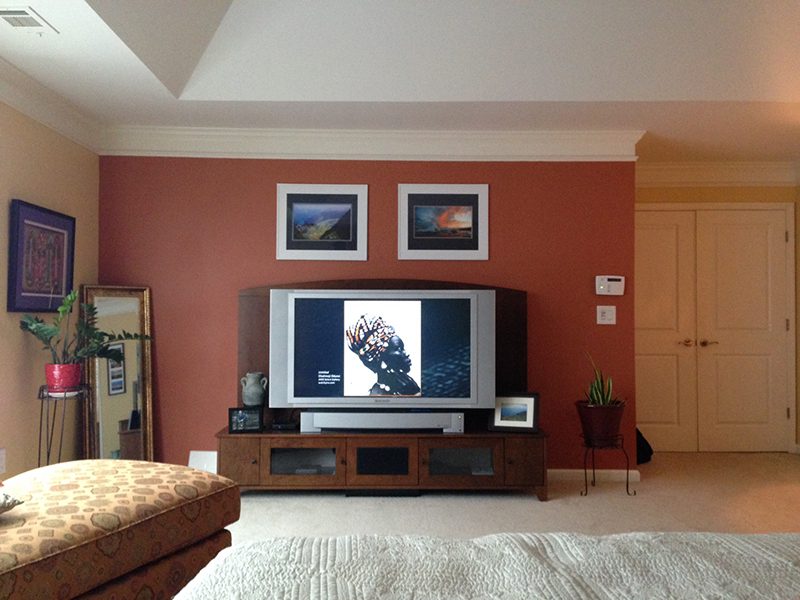 Individuals under the age of thirty-five have grown up, essentially digital, and are completely comfortable with a lifestyle that embraces the digital domain. This is true across all demographics and social economic strata. Younger artists are happy to share their work online while younger art consumers are growing increasingly adept at discovering, viewing, and buying physical art online. At the same time, it appears the global appetite for on-demand access to personalized digital content on multiple screens and devices is insatiable.
From a technology perspective, the costs of electronic storage, memory, and compute power continue to decline according to well-proven trajectories. At the same time, manufacturers are steadily improving the capability of digital displays and cameras while increasing competitive pressures drive the costs of these devices ever lower. Talk of 8K monitors is taking shape in associated industry fora. Even though the resolution of low-cost 4K TVs can already display images with astonishing fidelity sufficient to reveal brush strokes on canvas and textures inherent in mixed-media art works. Although consumer and business demand for Internet access appears insatiable, this does not translate to a willingness to pay more in direct proportion to increasing speed. Fortunately, thanks to growing competition for Internet access services, the commoditization of transmission costs will continue to enable innovative services like JARO Art.         
Technology companies like JARO are evidence that the technological disruption of the art world is now upon us.  By pairing innovative technologies and novel business strategies, with the commitments to increase viewership/ownership of visual art and help visual artists monetize their work and talent, JARO Art is already forging a new trail that may forever alter the way we discover, view, and buy art.