Books
Exploring Juneteenth, Black Culture, and Beyond: Alliah L. Agostini Educates Children Through Her Books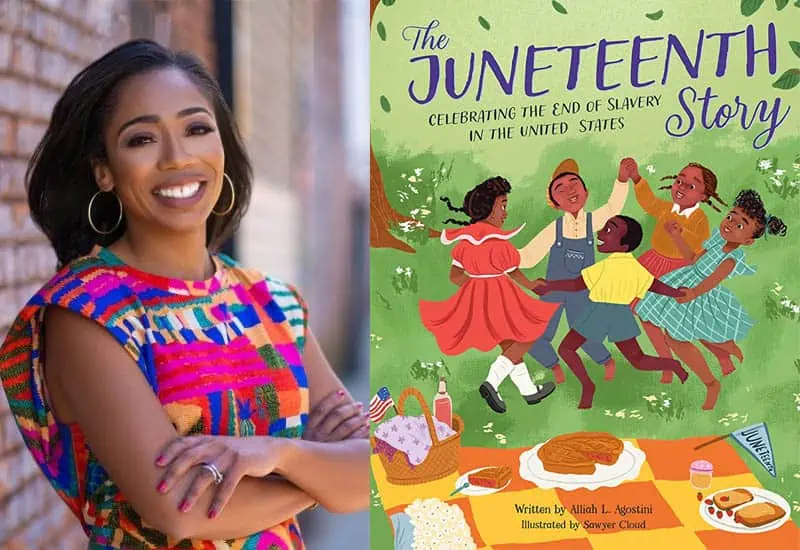 After becoming a mother, Alliah L. Agostini, a marketing professional with experience in renowned brands and start-ups, rediscovered her true calling—children's literature. Inspired by her own children, she embarked on a mission to create stories that not only reflected their heritage but also provided representation in the books they read. In an interview with ESSENCE, Agostini expressed her deep love for reading and her desire to instill that same passion in her children.
One of her most notable books is "The Juneteenth Story: Celebrating the End of Slavery in the United States," a picture book that captures the events leading up to Juneteenth, a momentous day celebrating the true end of slavery, and chronicles its path to becoming a nationally recognized holiday in June 2021.
Agostini recently released her debut fiction book, "BIG TUNE: Rise of the Dancehall Prince," which joyfully celebrates community, Caribbean culture, and the essence of Black boyhood. She is currently engaged in writing a book titled "Oprah Winfrey: A Little Golden Book Biography," which offers young readers a glimpse into the life of the revered media mogul. Through her books, Agostini aims to tell stories that shine a light on Black history, culture, and diversity, particularly in a time when attempts to suppress or erase these narratives persist.
Agostini's decision to write her own stories was fueled by her experiences while purchasing books for her children. Despite the growing availability of books featuring characters of color, she noticed a lack of Black authors behind these narratives. This realization propelled her to recognize the crucial significance of sharing diverse stories about Black history, culture, and people, inspiring her to take on the responsibility of writing them herself.
"I knew that there was still so much more to the African American experience and to the experience of African American children," she told ESSENCE. "For me, I love writing stories that may not exist that children and families will be able to enjoy and hopefully learn from as well."
As a mother of two, Agostini found solace in writing as a meaningful outlet for her creativity, allowing her to make a lasting impact. The pandemic served as a catalyst for her transition from a marketing career to full-time writing, prioritizing her desire to create meaningful content not only for her own children but also for others who shared similar backgrounds.
Reflecting on the prevailing climate of book bans in educational institutions and libraries across the nation, Agostini emphasized the paramount importance of the work she and other Black authors undertake. She acknowledged that the fear and resistance surrounding these books only underscored their intrinsic value. Despite the challenges, she cherishes the opportunity to write the kind of books she wished she had encountered during her own upbringing. "I think it makes the work we do even more important, especially as a mother of young children," she said. "The fact that people are so intimidated about it makes it clear how important it truly is."
Agostini's journey as a writer epitomizes her passion for children's literature and her unwavering commitment to representing a tapestry of diverse stories and experiences. Through her books, she seeks to empower children and families, impart knowledge, foster representation, and cultivate a lifelong love for reading.