Film & TV
First Look: Regina King As Shirley Chisholm In Upcoming Film 'Shirley'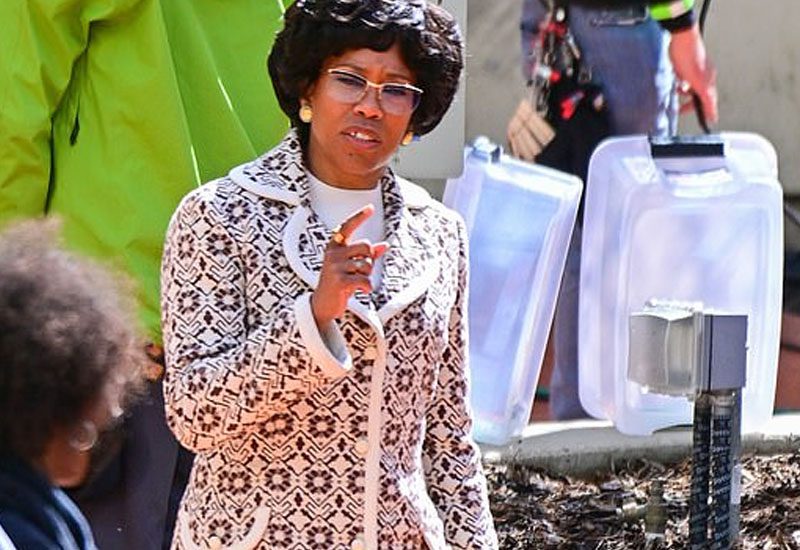 Photos of Regina King's role as Shirley Chisholm for the upcoming Netflix film 'Shirley' have been released. The movie is an intimate portrait of Chisholm, the nation's first Black Congresswoman and the first Black woman to run for president for the Democratic Party. Centering on Chisholm's historic 1972 presidential campaign, the film will highlight the importance of the campaign and her role as a trailblazing leader in politics.
The film will pull from exclusive and lengthy conversations with Chisholm's family and friends.
John Ridley is the writer and director. His credits include Godfather of Harlem, American Crime, Needle in a Timestack, and more.
"I first met Regina six, seven years ago when we were doing American Crime together. Our careers were in different places; Regina's trajectory has always been pretty much straight up. But one of the topics that we were literally, truly, breaking bread, sitting down together trying to figure out our commonality, she brought up Shirley Chisholm," said Ridley, speaking on the origins of the project.
Regina King also serves as the producer for 'Shirley.' Production is taking place in King's hometown of Cincinnati, OH.
Below, take a look at the first photos of King starring as Chisholm.