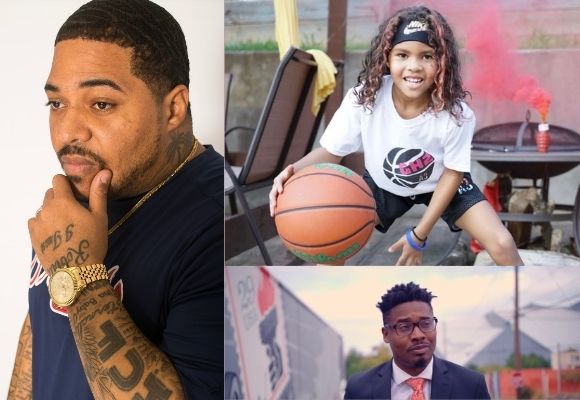 Sosa Cruz, the seven year old basketball sensation who went viral two years ago after her prodigious ball handling skills lit up social media, is to be the subject of an upcoming feature documentary.
Directed by Roberto 'Sosa' Cruz, the documentary, titled 'It Was Written', chronicles Sosa's rise through the amateur basketball circuit in her hometown of Atlanta, Georgia. At the age of five, under the tutelage of her father, Roberto 'Big Sosa' Cruz, Sosa first caught the sporting world's attention when she became the first female member of the Decatur Blazers, an AAU youth club for which she was named league MVP for the 2019 season. From there young Sosa honed her skills under trainer/coach Brandon Bailey, releasing a series of dribbling tutorials on social media which caught the attention of conglomerate ESPN, who featured her videos on their official website. In June of 2020 Sosa was a guest on The Steve Harvey Show, where she gave a live demonstration of her dribbling skills and was praised by WNBA star Te'a Cooper and NBA Superstar Steph Curry.
'It Was Written' will be executive produced by Roberto 'Sosa' Cruz, Sarah Cruz, and Alonge Hawes (under his A Million Stories One Pen Productions imprint). Joshua Dennard and Asante Watkins serve as producers.
'It Was Written' is currently on track to be released sometime in the second quarter of 2022.