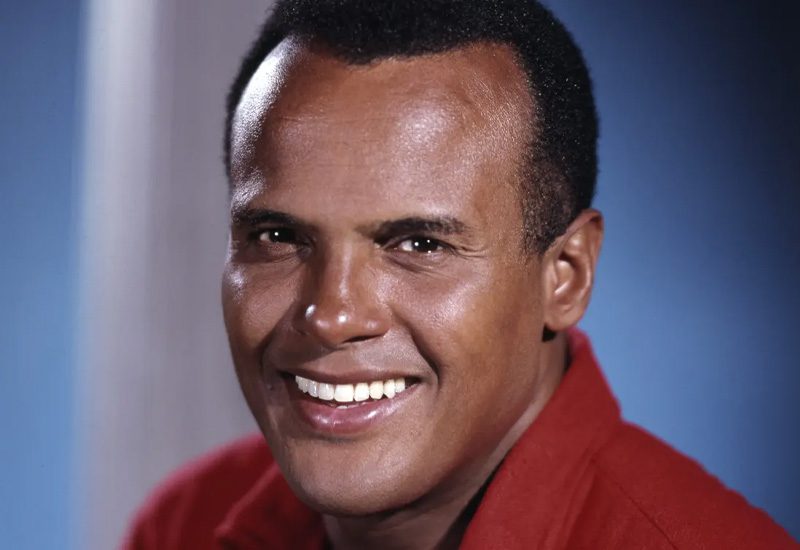 Actor, singer, and civil rights activist Harry Belafonte died Tuesday at 96. Regarded as one of the most successful Caribbean-American musicians in history, Belafonte was a trailblazer as an artist, performer, and activist. He was one of the first Black leading men in Hollywood as he gained recognition during the 1950s and 1960s.
Belafonte was born in New York but grew up in Jamaica with his grandmother until he returned to New York for high school. However, Jamaica's calypso influence would serve as the necessary foundation for his future career as a musician.
Belafonte's prolific singing career began at New York's Royal Roost as a nightclub singer. In 1949, he made his recording debut on Roost Records, and he became more attracted to the world of American folk music. His first national tour led to him being noticed by a scout for the production company MGM, which later earned him a role in the 1953 film "Bright Road" with Dorothy Dandridge.
That same year, he received the Tony Award for the best performance by a featured actor in a musical for his role in "John Murray Anderson's Almanac."
In 1954, Belafonte made his RCA Records debut with "Mark Twain and Other Folk Favorites." His folk LP that was released two years later, titled simply "Belafonte," became a success. It spent six weeks as No. 1 on the charts.
And yet, both collections were only preparation for his arguably most famous album of 1956, "Calypso." Deemed as the "Calypso King," Belafonte ignited a nationwide calypso fever, with the album spending an astounding 31 weeks at No. 1. Still today, it is one of the four longest-running chart-toppers in the history of music. Included on the "Calypso" album is Belafonte's popular "Banana Boat Song (Day-O)."
Within a five year period, Belafonte would complete five more top-five albums. His 1960 album "Swing Dat Hammer" earned a Grammy as best ethnic or traditional folk album.
Belafonte's acting career was also fruitful, and he starred in movies including "Carmen Jones," "Bobby," "Bright Road," "Uptown Saturday Night," and "Buck and the Preacher." Most recently, he appeared in the 2018 film "BlacKKKlansman."
He also was a producer of theatrical films and telepics, including "The World, the Flesh, and the Devil," "Odds Against Tomorrow," and the 1984 dance drama film "Beat Street." Belafonte made history as one of the first Black producers in television, and he received an Emmy for his 1959 CBS production special Tonight with Belafonte.
Throughout it all, Belafonte never lost sight of his commitment as an activist. As one of the earliest supporters of the Civil Rights Movement and a close confidant of Dr. Martin Luther King Jr, Belafonte was a prominent voice in America's social and political climate of the 20th century. He supported multiple causes, including equal rights for women, the anti-Apartheid Movement, climate change, juvenile justice, and the decolonization of Africa. In August of 1963, Belafonte was a key figure in organizing the historic March on Washington.
In 1985, Belafonte combined his love for activism and music through helping to organize the recording session for "We Are the World," the benefit single dedicated to reducing hunger in Africa.
His memoir, "My Song," was published in 2011 and written by Michael Shnayerson.
---
As an independent magazine with a small team, we rely on the support of our readers to keep JARO's content free and accessible to everyone. Please support our ability to continue delivering the best of the African Diaspora with a donation as little as $1. Thank you!