Arts & Culture
Film & TV
Trending
The Buried Story Of Joseph Bologne, The 18th Century Prodigious Black French Composer And Fencer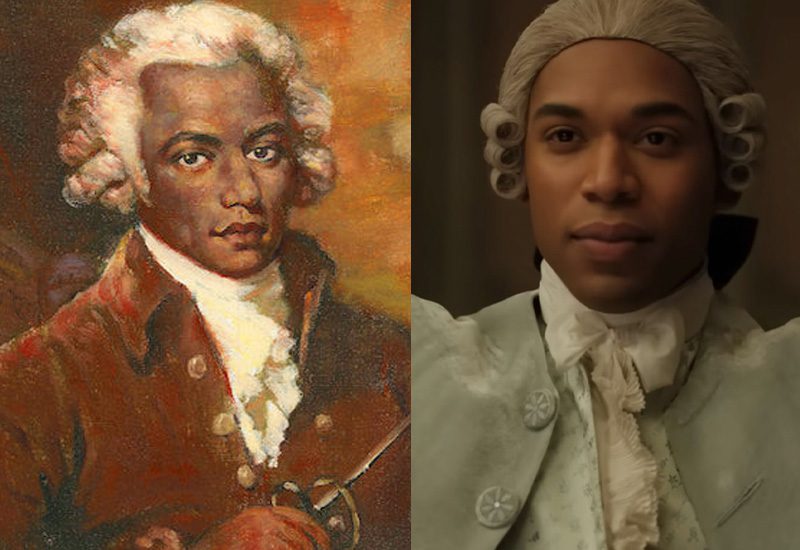 Joseph Bologne, also known as Chevalier de Saint-Georges, was an 18th-century Afro-French fencer, composer, and virtuoso violinist with talents rivaling Mozart's. The new biographical film Chevalier, written by Stefani Robinson and directed by Stephen Williams, spotlights the erasure of Black classical artists through shedding light on the extraordinary composer's life.
Bologne was born on December 25, 1745 in Guadeloupe to Georges de Bologne Saint-Georges, a wealthy plantation owner, and an enslaved 16-year-old Senegalian girl. Georges developed an affinity for his illegitimate child and sent him to Paris at the age of seven, where he was enrolled in a Jesuit boarding school.
Bologne enrolled in fencing college at 15 and rapidly made his way to becoming one of the top students, winning every match that he participated in. His success in fencing led to his appointment as a chevalier, elevating his social status.
Bologne built his own wealth through his talents in fencing and the violin, and by the age of 19, he had become a celebrated musician, with renowned composers creating works specifically for him. As a pioneer in the use of Afro-Caribbean rhythms in classical music, his innovative compositions contributed to the development of the symmetrical and melodic style of the baroque era. His violin concerts were highly sought after, as he pushed the instrument to its limits and dazzled audiences.
His artistic achievements include his prominent positions as an orchestral musician, soloist, and ensemble director; being commissioned to compose operas for Parisian theaters; frequently performing at the musical salons of the wealthy and noble; and publishing his works for the thriving French print market. President John Adams once exclaimed that Bologne was "the most accomplished man in Europe in riding, shooting, fencing, dancing and music."
​​Following years of composing his own music and leading different orchestras, Bologne's breakthrough opportunity came when he was appointed as the director of the Paris Opera. It was a prestigious position that could make any musician's career. Despite his raving success, Bologne was not insusceptible to racism. Three of the Opera's leading ladies petitioned against him to the Queen of France, Marie Antoinette, saying they would never "submit to orders of a mulatto."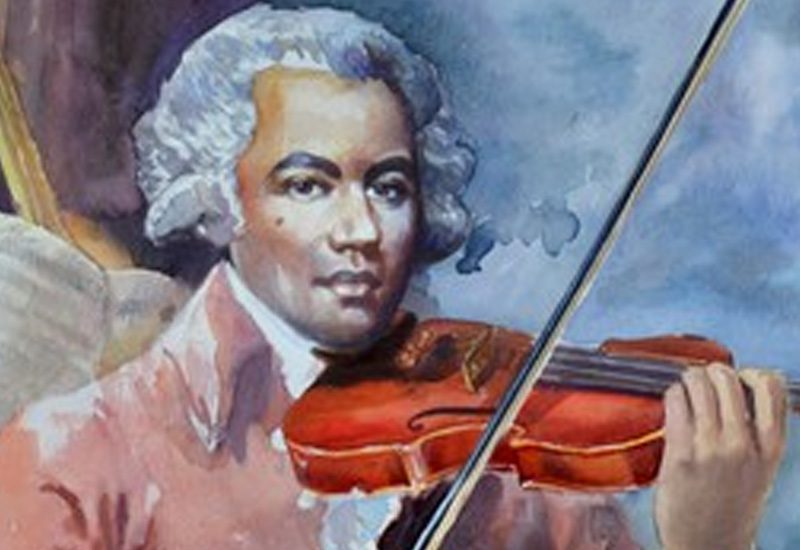 Despite this setback, Bologne continued to compose his own operas and even created a new form of music called the Sinfonia concertante, which emphasized solo performers, particularly violinists.
Bologne found his greatest success during the French Revolution. He joined the Revolutionary Army in 1791 and the following year established the first all-Black regiment in France, which became known as the "Legion de Saint-Georges." But Bologne's military career was cut short in 1795 when he was interrogated for his connections to French royalty and condemned for continuing to play his music.
After Bologne's death, Napoleon Bonaparte reinstated slavery and destroyed much of Bologne's work. Regardless, music scholars have recently rediscovered his work.
"There's a way in which white people, historically, have constantly denied Black people any kind of association with genius," historian Kira Thurman told Smithsonian magazine.
The film, which stars Kelvin Harrison Jr as Bologne, has received mostly glowing reviews. However, some critics have expressed their disappointment due to the missed opportunity of diving more deeply into Bologne's brilliance as a prodigy and telling a story that is too often overlooked, rather than focusing heavily on the steamy romance between Bologne and Parisian aristocratic women.
As a whole, however, Chevalier resurrects the long-buried life of a Black genius, bringing to the forefront a true story that racism has attempted to silence.
---
As an independent magazine with a small team, we rely on the support of our readers to keep JARO's content free and accessible to everyone. Please support our ability to continue delivering the best of the African Diaspora with a donation as little as $1. Thank you!