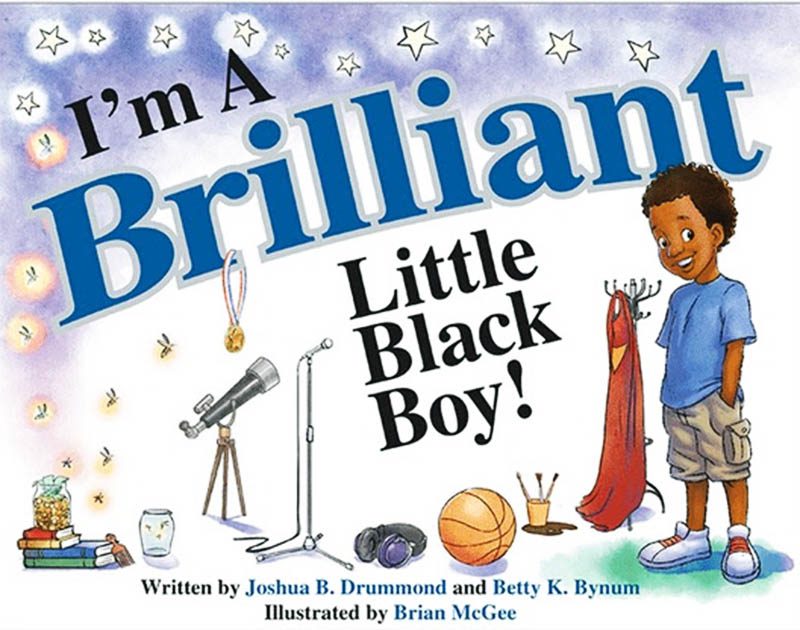 Mother and son Betty K. Bynum and Joshua Drummond co-wrote I'm A Brilliant Little Black Boy back in 2016, and now the children's book is being turned into an animated series. The influential book has landed a deal with entertainment mogul Reginald Hudlin of Hudlin Entertainment, and the series will be titled Brilliant Boys. The show will target African American boys between the ages of six and 11, a demographic that is currently not being served in animated network programming.
"There are no animated series for our boys right now," Drummond tells Black Enterprise. "It's time to address that. I grew up seeing limited reflections of myself, especially in animation form. Today, there aren't any animated series starring ordinary black boys just being cool and doing fun things. It's my intention to help remedy that with Brilliant Boys!"
The book, which is supported by big-time actors such as Denzel Washington, Samuel L. Jackson, and John Singleton, has received praise from ESPN's The Undefeated as well as The Steve Harvey Show. Its influence has even launched a movement, where the book was included in a viral video that features celebrities such as Omari Hardwick, Vin Diesel, and Michael Ealy, all supporting the notion of being brilliant.
Black Enterprise spoke with first-time author Joshua Drummond to learn more about the process of creating the book. Having a business-savvy mother and a famous storyboard artist as a father (Warren Drummond), Drummond already had many advantages when it came to bringing the book to life. Yet, as a full-time college student, he still had to make plenty of sacrifices throughout the process in order to turn his dreams into reality. "I had to replace partying with friends with staying indoors and writing as well as balancing class and studying schedule so I was able to complete the writing in two months' time," he said.
Drummond explains that most of the book's inspiration came from his mother, who has already published children's books such as I'm a Pretty Little Black Girl! and I'm a Lovely Little Latina! For the animated series, Drummond pulls inspiration from Reginald Hudlin himself, and is a big fan of Bebe's Kids, The Proud Family, and The Boondocks. His hope is that Brilliant Boys will carry on the same format.
"Many black children out there come from single-parent households, no parents, and many other frustrating circumstances," said Drummond. "I want this show to be fun for them as something they can turn on to see themselves in a fun positive way doing things that they may be thinking of doing or things they can get inspired to do, or just seeing kids that look like them and their friends or family. But still providing simple and clear stories kids can relate to. Just some real fun with jokes and stories—and I learned that from Reggie Hudlin!"
No further details have been mentioned about the new animated series, as it is still in its early stages. However, we can't wait to see this important project brought to life!