Trending
JARO Picks: The 2020 Book Releases By Authors Of Color We're Most Thrilled For

As the last year of the decade comes to a close, we're keeping our eyes out for books that will mark the beginning of a new era, written by fresh new voices and seasoned authors of color. One of our most anticipated reads comes from the late literary great Zora Neale Hurston, where eight previously unreleased Harlem Renaissance stories will soon be available. In this carefully curated list, you'll discover a sprinkle of all tastes––from non-fiction, novels set during the Civil War, a folktale about spirits that live in jazz clubs, and more.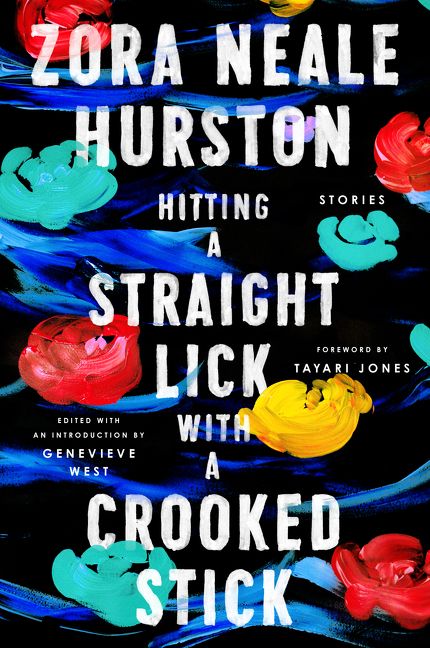 In one of the first releases in 2020, this exceptional collection features eight "lost" Harlem Renaissance tales by the renowned author. 
"Hitting a Straight Lick with a Crooked Stick is an outstanding collection of stories about love and migration, gender and class, racism and sexism that proudly reflect African American folk culture. Brought together for the first time in one volume, they include eight of Hurston's "lost" Harlem stories, which were found in forgotten periodicals and archives. These stories challenge conceptions of Hurston as an author of rural fiction and include gems that flash with her biting, satiric humor, as well as more serious tales reflective of the cultural currents of Hurston's world. All are timeless classics that enrich our understanding and appreciation of this exceptional writer's voice and her contributions to America's literary traditions."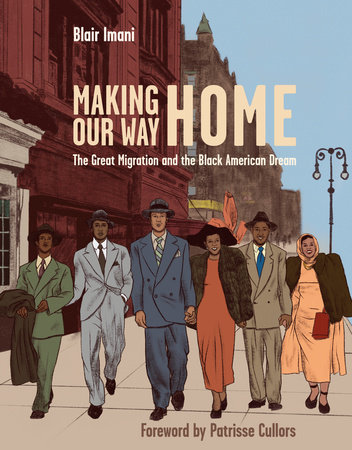 Blair Imani's Making Our Way Home is characterized as a powerful illustrated history of the Great Migration and its extensive influence on Black and American culture, from Reconstruction to the rise of Hip Hop.
"Making Our Way Home explores issues like voting rights, domestic terrorism, discrimination, and segregation alongside the flourishing of arts and culture, activism, and civil rights. Imani shows how these influences shaped America's workforce and wealth distribution by featuring the stories of notable people and events, relevant data, and family histories. The experiences of prominent figures such as James Baldwin, Fannie Lou Hamer, El Hajj Malik El Shabazz (Malcolm X), Ella Baker, and others are woven into the larger historical and cultural narratives of the Great Migration to create a truly singular record of this powerful journey."
3. Black Wave by Kim Ghattas (January 28)
Black Wave: Saudi Arabia, Iran, and the Forty-Year Rivalry That Unraveled Culture, Religion, and Collective Memory in the Middle East is Kim Ghattas' unparalleled examination on the affairs that led to the state of today's Middle East, and why it started with the critical year of 1979.
"With vivid story-telling, extensive historical research and on-the-ground reporting, Ghattas dispels accepted truths about a region she calls home. Black Wave is both an intimate and sweeping history of the region and will significantly alter perceptions of the Middle East."
Deepa Anappara's debut novel tells the story of three childhood friends, who must venture into the most threatening depths of a major Indian city in search of their missing classmate. 
"Drawing on real incidents and a spate of disappearances in metropolitan India, Djinn Patrol on the Purple Line is extraordinarily moving, flawlessly imagined, and a triumph of suspense. It captures the fierce warmth, resilience, and bravery that can emerge in times of trouble and carries the reader headlong into a community that, once encountered, is impossible to forget."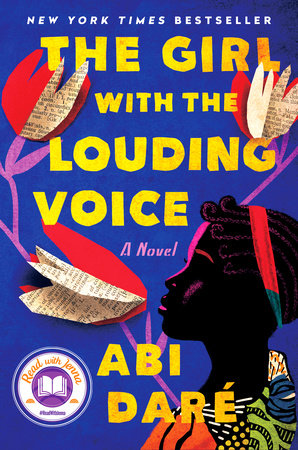 Nigerian author Abi Daré's debut novel is a gripping, emotional story told in the memorable voice of a fourteen-year-old Nigerian girl, Adunni, who is enslaved in a life of service but determined to get an education so that she can break free and choose her own future.
"Adunni is a fourteen-year-old Nigerian girl who knows what she wants: an education. This, her mother has told her, is the only way to get a "louding voice"—the ability to speak for herself and decide her own future. But instead, Adunni's father sells her to be the third wife of a local man who is eager for her to bear him a son and heir.
When Adunni runs away to the city, hoping to make a better life, she finds that the only other option before her is servitude to a wealthy family. As a yielding daughter, a subservient wife, and a powerless slave, Adunni is told, by words and deeds, that she is nothing.
But while misfortunes might muffle her voice for a time, they cannot mute it. And when she realizes that she must stand up not only for herself, but for other girls, for the ones who came before her and were lost, and for the next girls, who will inevitably follow; she finds the resolve to speak, however she can—in a whisper, in song, in broken English—until she is heard."
Mwalim, the keyboardist in soul-funk band The GroovaLottos, brings us a vibrant folktale about the spirits that live within the jazz clubs, art galleries, and underground dance clubs around New York City.
"Our tale begins in 1969, when Black squirrels began to appear in the Bronx. Obatunde Bey -a jazz musician and painter- leaves his desk job at the New York City Parks Department to open an arts academy in his Northeast Bronx neighborhood, "The Valley." Little did he know that his art house would quietly become the launch-pad of an underground arts movement."
7. Real Life by Brandon Taylor (February 18)
Electric Literature's senior editor Brandon Taylor brings us Real Life, named one of the most anticipated novels by Entertainment Weekly.
"A novel of rare emotional power that excavates the social intricacies of a late-summer weekend—and a lifetime of buried pain. Almost everything about Wallace, an introverted African-American transplant from Alabama, is at odds with the lakeside Midwestern university town where he is working toward a biochem degree. For reasons of self-preservation, Wallace has enforced a wary distance even within his own circle of friends—some dating each other, some dating women, some feigning straightness. But a series of confrontations with colleagues, and an unexpected encounter with a young straight man, conspire to fracture his defenses, while revealing hidden currents of resentment and desire that threaten the equilibrium of their community.
Real Life is a gut punch of a novel, a story that asks if it's ever really possible to overcome our private wounds and buried histories—and at what cost."
Maisy Card's compelling first novel These Ghosts Are Family is a transporting story that reveals the ways in which a Jamaican family forms and breaks over generations. For fans of Yaa Gyasi's Homecoming. 
"These Ghosts Are Family explores the ways each character wrestles with their ghosts and struggles to forge independent identities outside of the family and their trauma. The result is an engrossing portrait of a family and individuals caught in the sweep of history, slavery, migration, and the more personal dramas of infidelity, lost love, and regret. This electric and luminous family saga announces the arrival of a new American talent."
9. Conjure Women by Afia Atakora (March 17)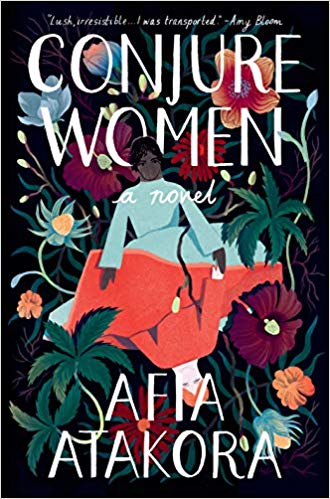 Set in the post-Civil War South, Afia Atakora's first novel Conjure Women centers on a mother and her advanced daughter who both have the gift of healing––and the summoning of curses. 
"Spanning eras and generations, it tells of the lives of three unforgettable women: Miss May Belle, a wise healing woman; her precocious and observant daughter Rue, who is reluctant to follow in her mother's footsteps as a midwife; and their master's daughter Varina. The secrets and bonds among these women and their community come to a head at the beginning of a war and at the birth of an accursed child, who sets the townspeople alight with fear and a spreading superstition that threatens their newly won, tenuous freedom.
Magnificently written, brilliantly researched, richly imagined, Conjure Women moves back and forth in time to tell the haunting story of Rue, Varina, and May Belle, their passions and friendships, and the lengths they will go to save themselves and those they love."
In the first book of a new series by Hugo Award-winning author N.K. Jemisin, five New Yorkers must band together in order to save their city from an ancient evil.
"Every great city has a soul. Some are as ancient as myths, and others are as new and destructive as children. New York City? She's got six.
But every city also has a dark side. A roiling, ancient evil stirs in the halls of power, threatening to destroy the city and her six newborn avatars unless they can come together and stop it once and for all."
This spring, New York Times Best-selling author Terry McMillan releases It's Not All Downhill From Here, a novel about a woman's determination and resilience after an upheaval turns her life upside down.
"Loretha Curry's life is full. A little crowded sometimes, but full indeed. On the eve of her sixty-eighth birthday, she has a booming beauty-supply empire, a gaggle of lifelong friends, and a husband whose moves still surprise. True, she's carrying a few more pounds than she should be, but Loretha is not one of those women who think her best days are behind her—and she's determined to prove wrong her mother, her twin sister, and everyone else with that outdated view of aging wrong. It's not all downhill from here.
But when an unexpected loss turns her world upside down, Loretha will have to summon all her strength, resourcefulness, and determination to keep on thriving, pursue joy, heal old wounds, and chart new paths. With a little help from her friends, of course."
Debut author Bolu Babalola's Love In Colour is a beautifully detailed recount of love stories and mythological tales told throughout history––from Greek myths to Nigerian folktales. 
"Whether captured in the passion of love at first sight, or realising that self-love takes precedent over the latter, the characters in these vibrant stories try to navigate this most complex human emotion and understand why it holds them hostage.
Bolu takes a step in decolonising tropes of love and creates new stories inspired by the wildly beautiful tales that already exist in so many communities and cultures. Moving exhilaratingly across perspectives, continents and genres, from the historic to vividly current, Love in Colour is a celebration of romance in all its forms. Get lost in these mystical worlds and see that love, like humanity, comes in technicolour."
Bethany C. Morrow's debut Young Adult novel A Song Below Water is a story about two best friends, Tafia and Effie, who discover their magical identities against the difficulties of modern-day racism and sexism.
"Tavia is already at odds with the world, forced to keep her siren identity under wraps in a society that wants to keep her kind under lock and key. Nevermind she's also stuck in Portland, Oregon, a city with only a handful of black folk and even fewer of those with magical powers. At least she has her bestie Effie by her side as they tackle high school drama, family secrets, and unrequited crushes.
But everything changes in the aftermath of a siren murder trial that rocks the nation; the girls' favorite Internet fashion icon reveals she's also a siren, and the news rips through their community. Tensions escalate when Effie starts being haunted by demons from her past, and Tavia accidentally lets out her magical voice during a police stop. No secret seems safe anymore―soon Portland won't be either."