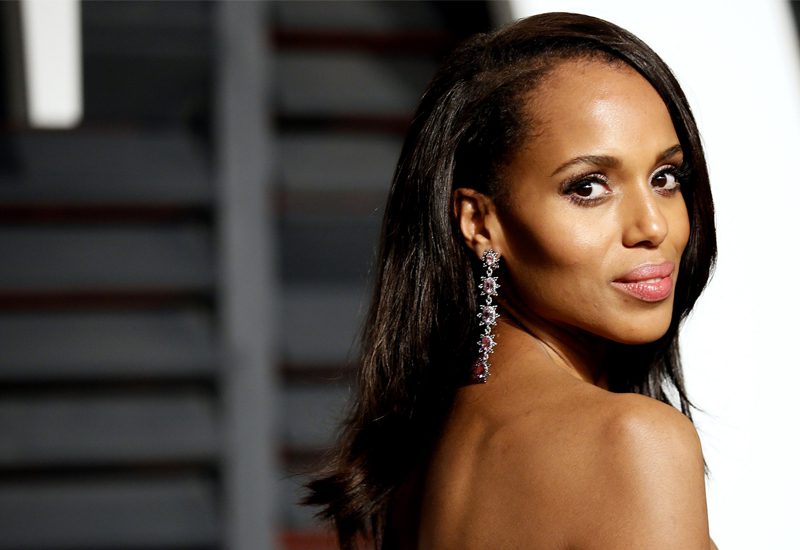 The 45-year-old Award-winning actress Kerry Washington has announced that her first memoir titled THICKER THAN WATER will be released by Little, Brown Spark on September 26th.
"Writing a memoir is, by far, the most deeply personal project I have ever taken on," Washington revealed to PEOPLE in an interview. "I hope that readers will receive it with open hearts and I pray that it offers new insights and perspectives, and invites people into deeper compassion — for themselves and others."
The book will cover the trajectory of Washington's life journey thus far. A press release stated that the memoir will give readers "an intimate view into both her public and private worlds — as an artist, an advocate, an entrepreneur, a mother, a daughter, a wife, a Black woman." It will also detail a series of challenges and setbacks that occurred throughout her life, including how she buried childhood trauma. And yet along the way, she met exceptional mentors that guided her, she grew her now flourishing career, and "crossed the threshold into stardom and political advocacy, ultimately discovering her truest self and, with it, a deeper sense of belonging."
"So many of us have been captivated by her work, both on- and offscreen, but few have the full picture of all it took to get there," said Little, Brown Spark's VP and Publisher Tracy Behar in a statement. "A brilliant and gifted storyteller, Kerry brings her considerable talents to the page to give readers a deeply personal account of her journey, highlighting all the forces that have shaped her life and career."
Washington is widely known for her outstanding role in Shonda Rhime's Scandal, and more recently Little Fires Everywhere. The actress will next star in Hulu's upcoming comedy series Unprisoned, which follows a therapist and a single mom whose life is massively altered when her father gets out of prison and moves in to live with her and her teenage son.
Stay up to date with Kerry Washington's book release and more by following her on Instagram @kerrywashington.