Arts & Culture
Lauren Haynes Is Hired As Leading Curator Of The Queens Museum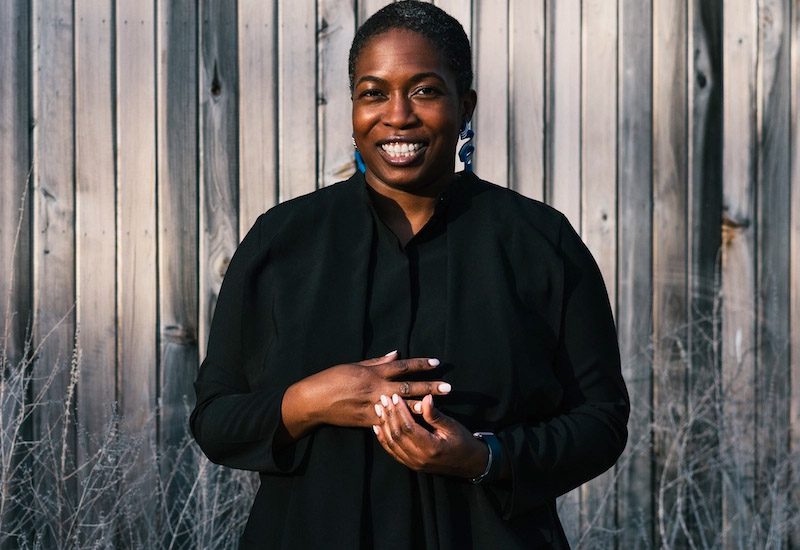 Lauren Haynes has been hired to serve as the director of curatorial affairs and programs at New York's Queens Museum. 
For over 15 years, Haynes has created quite the name for herself as a leading curator in the United States. She began her journey at the Studio Museum in Harlem, where she worked for nearly a decade. There, she organized standout shows for artists such as Stanley Whitney, Trenton Doyle Hancock, Alma Thomas, the Spiral collective, and curated an exhibition that examined the influence of Ebony and Jet magazines on today's artists. 
Haynes has also worked as a curator at the Crystal Bridges Museum of American Art in Bentonville, Arkansas, and served as the institutional curator for Crystal Bridge's exhibition "Soul of a Nation: Art in the Age of Black Power." Before joining Queen Museum, she was the senior curator of contemporary art at the Nasher Museum of Art at Duke University in Durham, North Carolina. 
Now at Queens Museum, Haynes' senior leadership position will allow her to work in curation and also with the museum's education department as part of a vision of merging all of the institution's activities into one team.
"The siloing of curatorial and education is something that we're really working to collapse at the museum," said Queens Museum's executive director Sally Tallant in an interview. "It's not just an exhibitions-focused role. It'll be working with the team to make sure that everything we do makes sense, so whatever experience people are having of art—whether that's through a school visit, a tour, visiting a major exhibition, or having a year-long residency as an artist—there will be a curatorial oversight to that."
"She's going to bring her own kind of energy and approach," Tallant continued. "Because she's work in a range of different contexts, I think she's going to bring great leadership qualities and diversity of experience to the table that will really help nurture our team and give them an opportunity to grow."
Haynes, who grew up in New York, is excited to return to her hometown and sees this new role as a way to envision the museum's growth in the future. 
"I love building things," Haynes said. "I love working with colleagues and working with people to think about: Okay, where we are now is great, but where do we want to be? And not thinking that we stick with the status quo. This position is about thinking globally about the museum and about what content can be across exhibitions, public programs, and education."
Her focus is primarily on the artists, forming a connection with the audience, and the museum's purpose on a global scale. 
"All of the museums that I've worked at have also been thinking about their particular audiences," she said. "So for me, thinking about the audience of the Queens Museums: people who live in Queens, in the tristate area, in the world. How do we push those conversations and try to engage deeply with a core audience while growing other audiences?"