Meet The 11-Year-Old Musical Prodigies Who Made Their Composing Debut At The New York Philharmonic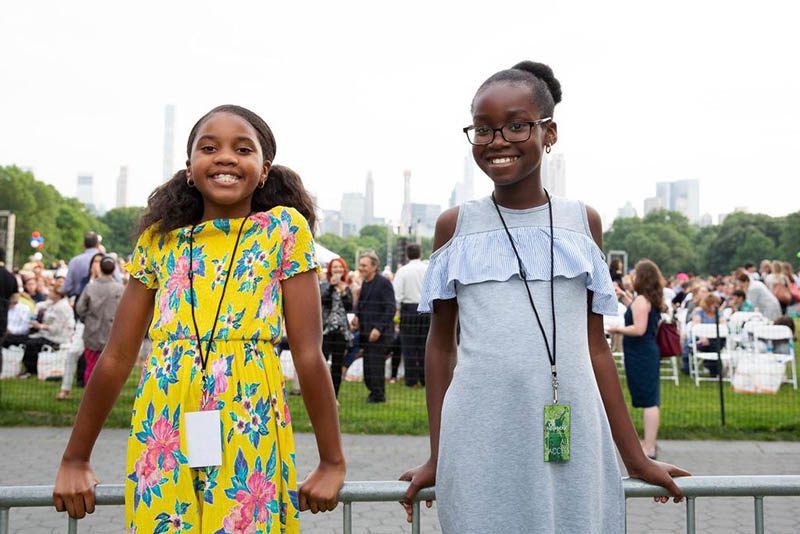 At only 11 years of age, Camryn Cowan and Jordan Millar are already on a promising journey as composers.
This summer, the musically gifted pair debuted two originally composed works, "Harlem Shake" and "Boogie Down Uptown," at the historical New York Philharmonic Symphony Orchestra.  The audience was highly impressed with the performance, awarding the girls with well-deserved standing ovations.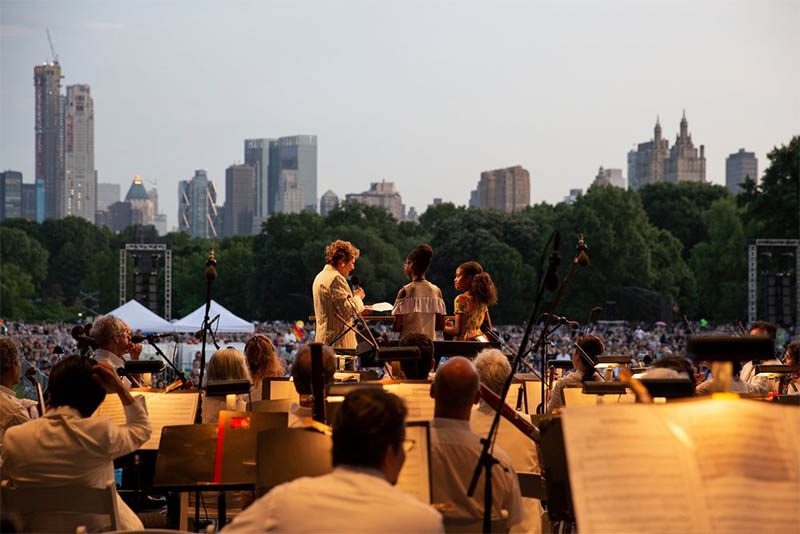 The Brooklyn students are part of the Philharmonic's Very Young Composers initiative, which was founded by composer and principal bassist Jon Deak. The principle of the Very Young Composers program is that "all children are creative," Deak told The New York Times. "People ask whether I've found the next little Mozart, and I say yes, I've found dozens of them," he continued. "They're all over the place. We just need to listen to them."
Participants in the youth program begin from scratch, starting with rhythmic exercises and music theory. Once aspiring composers graduate, they can begin writing original, complex scores, which are then performed at Young People's Concerts for feedback. The classroom is filled with support and encouragement as students share their works. "Some kids write pieces that have legs, that really take off," said Mr. Deak, adding that Cowan and Millar "wrote the hit tunes."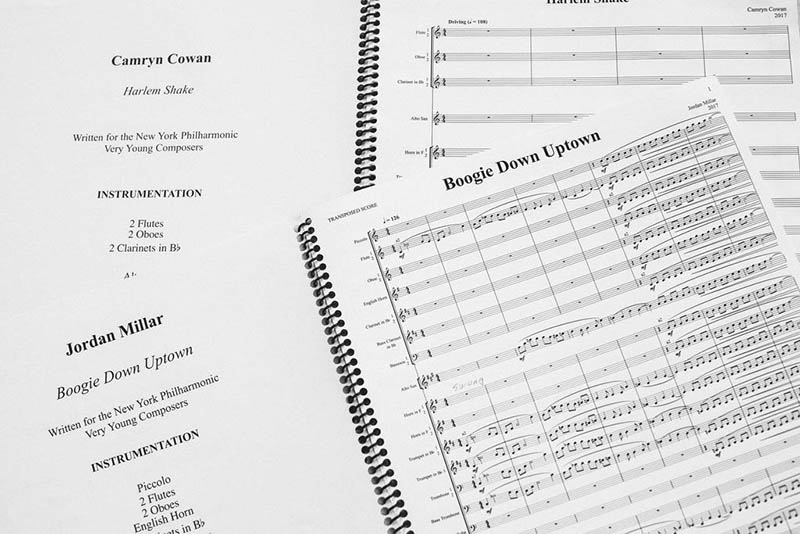 Outside of Very Young Composers, Millar sings for the Brooklyn Youth Chorus and plays the clarinet and piano, while Cowan is a pianist and violinist. At home, however, neither of the two are keen listeners of classical music. Cowan shares with the New York Times that she enjoys Bob Marley, Cardi B, and Beyoncé. Millar is more drawn to '90s music, expressing an interest in TLC and Destiny's Child.  In the future, the two may incorporate these musical styles into their works. "I will definitely try it at some point," said Millar, "but so far I've done it in GarageBand, just messing around."
As women of color, the two girls understand the challenges that they can potentially face in the world of classical music. However, Millar remains optimistic, noting that having their pieces performed by the Philharmonic is a sign of change, and that "society needs change."
"Women are sometimes put down in orchestras, or they're not noticed enough for their great talent," said Cowan, "so I think that me being onstage is a good change. Other people, other kids or adults — maybe they don't have this same opportunity. I think we can be inspiring for them."