Octavia Butler's Sci-Fi Novel 'Wild Seed' Will Be Developed Into A TV Series
The series will be written by Nnedi Okorafor and Wanuri Kahiu.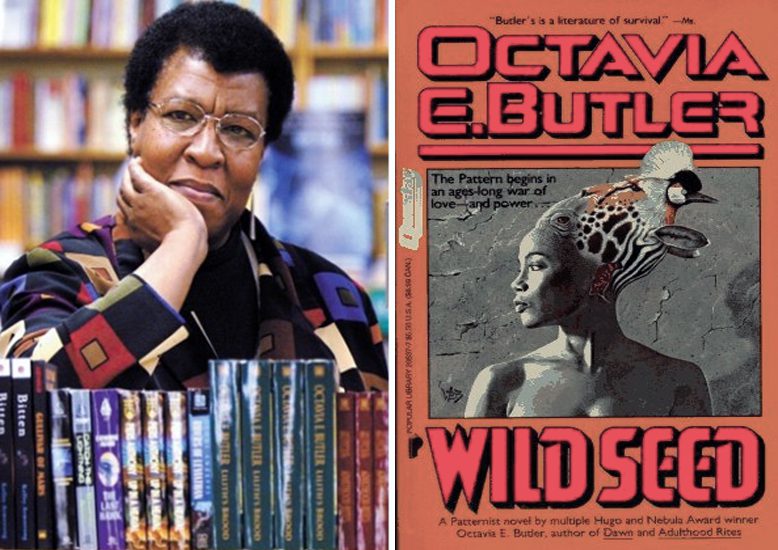 Octavia Butler's Wild Seed novel, the first of the esteemed sci-fi author's Patternist series, will be developed into a TV series by Amazon.
The project comes from JuVee Productions, the company of Viola Davis and Julius Tennon, and will be penned by fellow sci-fi author Nnedi Okorafor and Kenyan filmmaker Wanuri Kahiu. Kahiu will also direct the series.
"Wild Seed is a book that shifted my life," said Davis. "It is as epic, as game changing, as moving and brilliant as any Science Fiction novel ever written. Julius and I are proud to have this masterpiece in our hands. It fullfills our promise and legacy to be disrupters. Octavia Butler was a visionary and we look forward to honoring the scope of her work and sharing it with the world."
Although JuVee Productions have acquired the rights to the novel for more than two years, identifying Wanuri Kahiu as a co-writer and director for the project is how the vision for the series truly came to fruition.  Both Kahiu and Okorafor have stated that the trajectory of their careers was influenced by reading Wild Seed, as they were deeply inspired by Butler being a voice for women of color in science fiction.  
The two friends also describe themselves as "Africanfuturists." Kahiu refers to her unique filmmaking style as AfroBubbleGum art, which is African art that's "vibrant lighthearted, and without a political agenda."  Considering the fact that Kahiu and Okorafor have quite a lot in common, we're even more thrilled to see them join forces and watch this concept come to life.
Recently, Kahiu's LGBTQ feature film Rafiki debuted at Cannes making it the first Kenyan film to ever screen at the festival. Although it was banned in Kenya, Rafiki was selected at a multitude of international festivals following its success at Cannes.
Okorafor's acclaimed novel Who Fears Death is currently in development at HBO and is being produced by Game of Thrones' George R. R. Martin.
"We love Octavia Butler and her work, and have for decades. But Wild Seed is our favorite. It's expansive, disturbing, and unique," Kahiu and Okafor told Deadline. "Wild Seed stays with you. It's a love/hate story of African immortals that connects people on the African continent to the Diaspora. It merges the mystical and the scientific seamlessly. You're going to see shape-shifting, body jumping, telepaths, people born with the ability to defy the laws of physics, all in the context of our past, present and future world."
Merrilee Heifetz and Ernestine Walker, executors for the Octavia E. Butler estate, are beyond confident about the team behind this project. "We couldn't think of more perfect partners to bring Octavia's feminist century-spanning epic to life than Viola Davis, JuVee Productions and the brilliant creative team of Wanuri Kahiu and Nnedi Okorafor — and we are so excited to be working with the tenacious and passionate Amazon team, whose enthusiasm for Wild Seed seems immeasurable," they exclaimed.
"We have complete faith in this vision for her work, which will thrill the readers who have loved these novels for decades, as well as bring new fans, both to the page and to what is sure to be an important and mind-blowing adaptation."
Wild Seed marks the second Octavia Butler project that is currently in development. In 2017, it was announced that Butler's Dawn will be turned into a television series from Ava DuVernay, Victoria Mahoney, and Macro Ventures.