Arts & Culture
Trending
Octavia E. Butler's Prophetic Novel 'Parable of the Sower' Inspires Operatic Retelling At NYC's Lincoln Center This Summer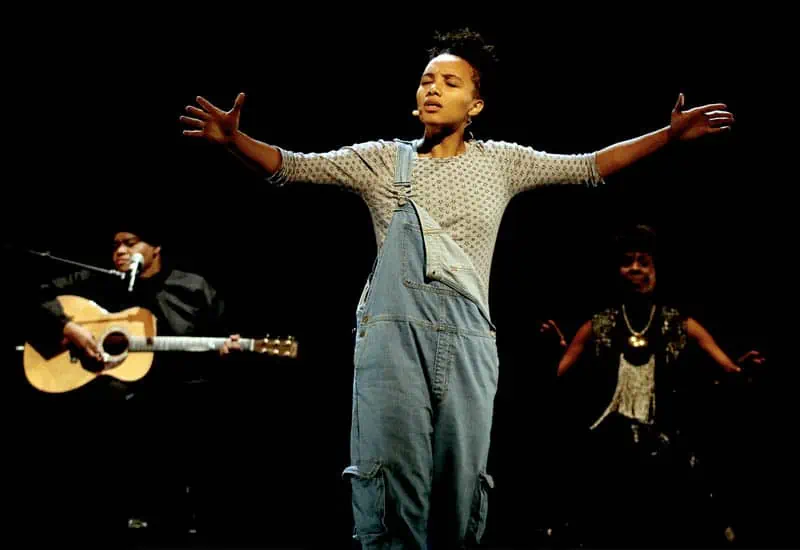 Photo by Ehud Lazin via Lincoln Center
Octavia E. Butler's classic science fiction novel Parable of the Sower has been a source of inspiration for an upcoming operatic retelling as the story approaches its 30th anniversary. In Parable of the Sower, an uncannily empathetic young teenage girl named Lauren Olamina evades climate disaster and the collapse of society in California to establish a utopian community with the goal of spreading humanity throughout the cosmos. 
Written by Toshi Reagon and her mother Bernice Johnson Reagon, a congregational opera of Parable of the Sower will be produced in full for the first time in New York as part of the Lincoln Center's Summer for the City program.
Taking place on the nights of July 14th and 15th, the opera will feature over 30 original anthems that span 200 years of Black music to recreate Butler's Afrofuturistic work of art. "With music and lyrics composed by Toshi Reagon and Bernice Johnson Reagon, this compelling work chronicles the spiritual awakening of Lauren Olamina amidst an America plagued by the products of unrelenting greed, systemic injustice and climate change denial, giving life to Butler's acclaimed science fiction novel," reads the program's description.
The graphic novel version of the book will be included on summer reading lists for children as part of the project's collaboration with the city's libraries.
For ticket information, please visit the Lincoln Center's official website.
---
As an independent magazine with a small team, we rely on the support of our readers to keep JARO's content free and accessible to everyone. Please support our ability to continue delivering the best of the African Diaspora with a donation as little as $1. Thank you!