Questlove's New Book Will Inspire You To Live Your Most Authentic Creative Life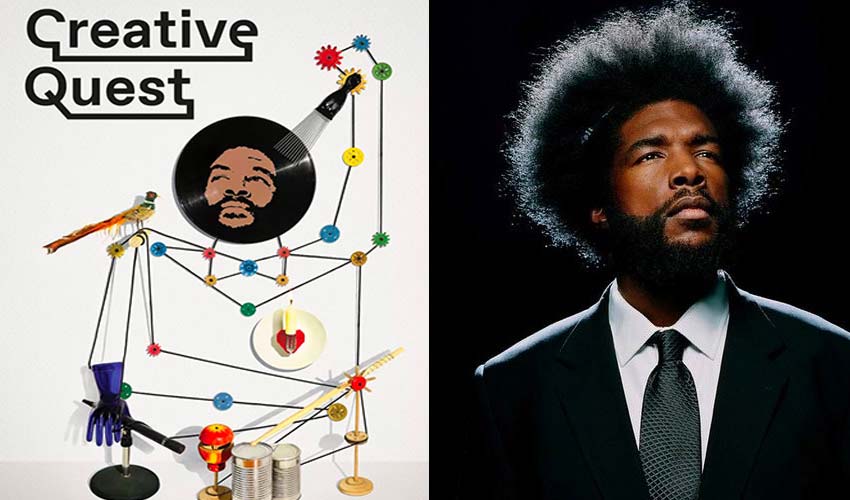 Questlove, the gifted musician and drummer for the Grammy Award-winning band The Roots, has an upcoming book,Creative Quest, which will be filled with wisdom, life lessons, and inspiration. According to Questlove's publisher Ecco, the intention behind Creative Quest is to serve as a "one-of-a-kind guide to living your best creative life."
In Creative Quest, Questlove reflects on his own life experiences. He addresses many topics such as what it means to be creative, finding a mentor, how to maintain creative networks, and more. It is a book meant for fans and newcomers alike, as anyone can find value in Questlove's wisdom.
Along with discussing his own life lessons, Questlove also channels wisdom from like-minded artists such as Ava DuVernay, David Byrne, and more, which in turn creates a breadth of knowledge surrounding the complex yet intriguing topic of creativity.
Lastly, we can't forget to discuss the incredible book cover, designed by Reed Barrow, and exclusively provided by Buzzfeed. Questlove refers to the machine-like figure on the cover as "The Questlove Idea Device":
"When I was a kid, I was obsessed with Rube Goldberg machines. I would see them in museums and get lost in them for hours, watching the ball drop into a tube, fall on a little see-saw, trip a wire. It was a whole world in there. When it came time to do the cover for this book, what sprung to mind was making a machine about how things spring to mind, and a Rube Goldberg machine was the perfect match. What else is creativity? It's a brain passing through a million small steps to be able to take one big step. We built this machine as an illustration of my creativity and my creative process. It's the Questlove Idea Device. Does it actually work? That's for the reader to decide."
Creative Quest will be released on April 24th, 2018. To learn more or pre-order, click here.