Arts & Culture
Reviews
Trending
Review: Ntozake Shange's 'For Colored Girls' Is Beautifully Reimagined On Broadway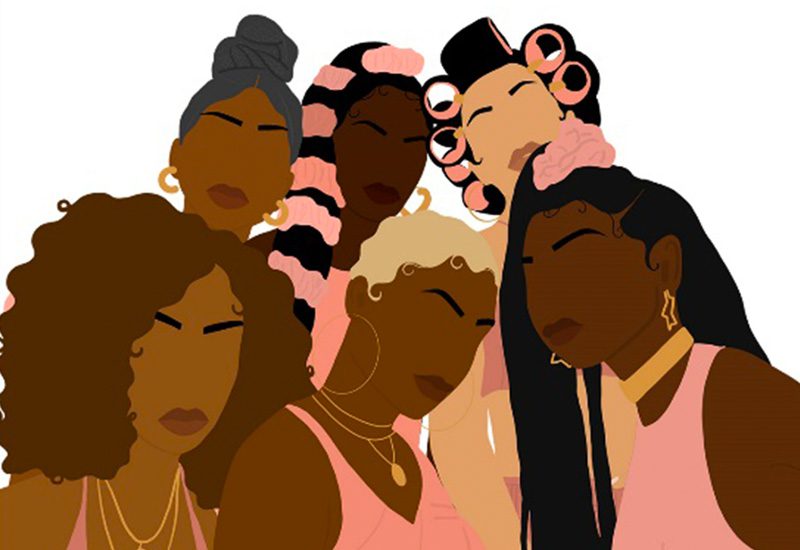 As of April 1st, Ntozake Shange's treasured 1976 musical for colored girls who have considered suicide / when the rainbow is enuf has returned to Booth Theatre on Broadway reinvented, while still honoring the original masterpiece.
Directed and choreographed by Tony Award nominee Camille A. Brown, for colored girls is undeniably mesmerizing. In the opening scene, we're introduced to the seven cast members, all wearing lovely monochromatic outfits representing colors within the rainbow spectrum. Immediately, the women arrive on stage with the most radiant and joyous energy as they dance liberally with brilliant, earnest smiles. We watch as they hype each other up in celebration of life, sisterhood, and Black Girl Magic. Openly sharing their light with the audience, we receive it graciously. Enchanted, I didn't dare look away. I wished to soak up every moment, to receive my offering in all of its power.
From lighthearted to heartbreaking, the range of the stories shared on stage depict the multifaceted Black woman and all of her complexities. The synergetic performance of the cast is both sensational and spiritual: It speaks of true human connection, of divine feminine energy, and the mending of ancestral trauma. The expressive movements illustrate freedom, joy within the body, and a release of suffering in favor of healing. And at the core of each poem, tale, or dance, a common thread of strength is found that ultimately pulls each woman to the light within.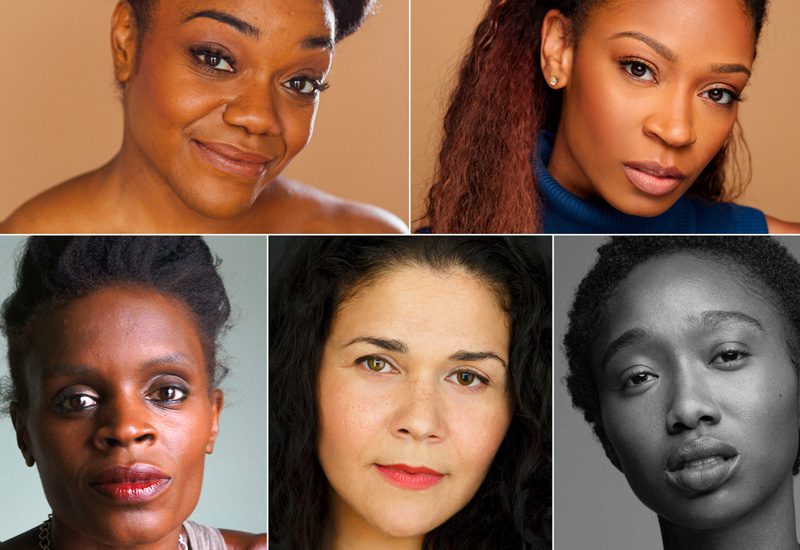 In conversation with Playbill, the cast reflected on the play's resonance. "This play, experience, choreopoem, is like a rite to passage, I would say. As a black woman, as an artist, it's a pivotal piece that continues to be timeless and speaks to the complexities that black women face," said Tendayi Kuumba, who plays Lady in Brown.
"…The feeling of it being a gift, a gift of shared breath. Because we have all been sequestered, we've been masked, we've been trying to connect through boxes. But to be in a room together, to be rhythmically in sync, out of sync, colliding, collaborating, catching each other, embodied in the body…how necessary it feels to be with everyone," said Okwui Okpokwasili, the Lady in Green.
for colored girls who have considered suicide / when the rainbow is enuf is on sale through August 14th, 2022. It stars Amara Granderson (Lady in Orange), Tendayi Kuumba (Lady in Brown), Kenita R. Miller (Lady in Red), Okwui Okpokwasili (Lady in Green), Stacey Sargeant (Lady in Blue), Alexandria Wailes (Lady in Purple), and D. Woods (Lady in Yellow).
For ticket information and to learn more, please visit ForColoredGirlsBway.com.