Film & TV
Teyonah Parris On Stepping Into The Shoes Of Yo-Yo For 'They Cloned Tyrone'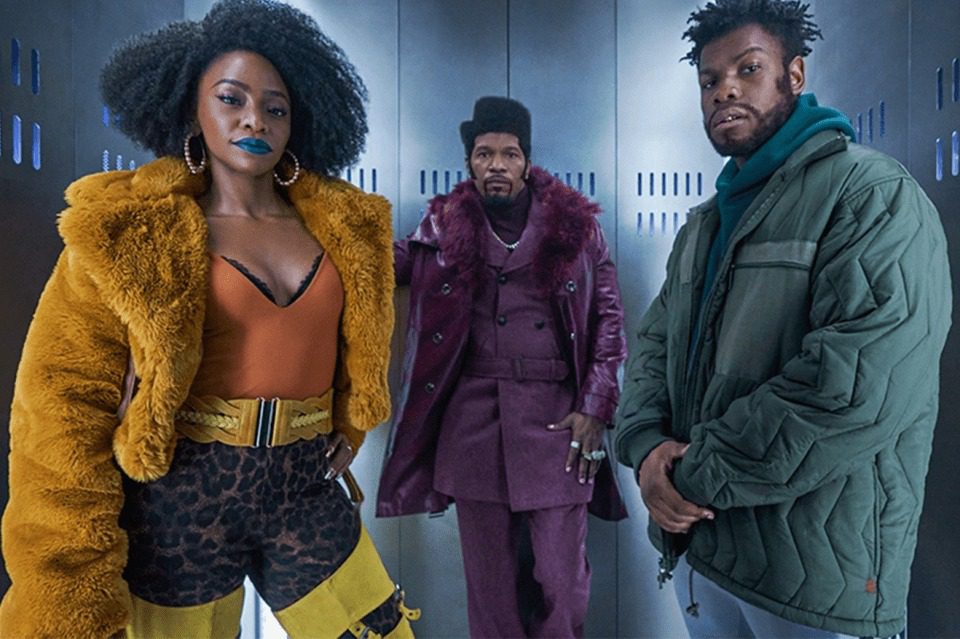 Teyonah Parris (Dear White People, Mad Men, If Beale Street Could Talk) stars in the hit new modern Blaxploitation conspiracy mystery "They Cloned Tyrone" as Yo-Yo, where her signature look and personality makes her unforgettable. From the thigh-high mustard yellow boots to her teal lipstick and leopard pants, Yo-Yo's strength as a unique character shines through. "Being able to slip into Yo-Yo has been a wild ride," said Parris in an interview with Variety.
In the film, Yo-Yo is a working girl who joins forces with local drug dealer Fontaine (John Boyega) and her pimp, Slick Charles (Jamie Foxx), to uncover a government conspiracy that deeply affects every inch of their Black community.
"With a film like this, you have to be willing to lean into the stereotype. We start with these three characters, these unlikely heroes — but in our communities, they're people you see and you have experiences with — who oftentimes are marginalized by the greater society," said Parris. She explained that to be authentic required her to "lean into the stereotype" of what people would immediately associate with Yo-Yo and the other characters in order to later "unravel all of that and really show you this woman's heart, this woman's intelligence, her ambition, her love and care for her community."
Playing the role of a sex worker that is completely comfortable in who she is was a special opportunity for Parris, who believes everyone's voice should be heard. "It's not like you have to be a certain type of person, or held in a certain respect or esteem or regarded in a certain way by the larger community in order for your story to be told," she said. "I don't think that's fair. Being able to step into Yo-Yo's shoes is an honor for me, truly. I hope that people see her and see Fontaine and Slick and find pieces of them that may resonate with themselves."
Mixing genres of comedy, action, and drama, "They Cloned Tyrone," currently the No.1 film in the U.S., debuted on Netflix on July 21st. It is co-written by Juel Taylor and Tony Rettenmaier, and it's Taylor's directorial debut.
Watch the trailer below.