Film & TV
Issa Rae Empowers Aspiring Female Directors in Rebooted 'Project Greenlight' Series On Max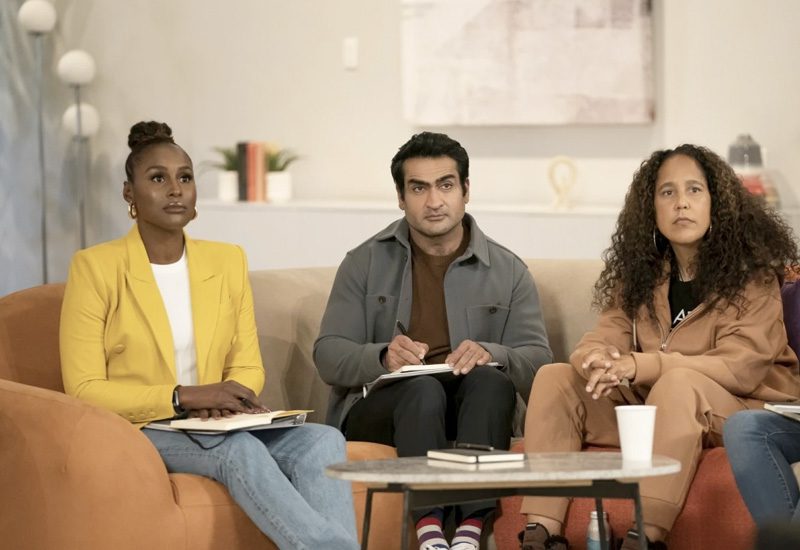 Issa Rae is on a mission to create an empowering platform for aspiring women directors, and she's doing so through the reboot series "Project Greenlight: A New Generation." Recognizing the abundance of talented female filmmakers eager to work, she acknowledges the unfortunate reality that they haven't received the same level of support as their male counterparts.
The original series, which first aired on HBO in 2001, featured unproven filmmakers taking on the challenge of directing a feature-length movie. But after a controversial fourth season that sparked discussions about diversity in the industry, the show was canceled 14 years later.
Now, with the revival of "Project Greenlight" on Max, Issa Rae is determined to shine a spotlight on the next generation of women tasked with directing full-length films.
In an interview conducted before the actor's strike, Rae expressed her belief that there is a wealth of female talent in the filmmaking realm. With the right resources and opportunities, she firmly believes they have the potential to deliver exceptional work. As a mentor on the series, she's joined by actor Kumail Nanjiani and director Gina Prince-Bythewood.
One of the inspirations behind the reboot was Greta Gerwig's tremendous success directing the blockbuster "Barbie" film, which became the highest-grossing film directed by a woman in 2023.
The idea to revive the series was presented to Rae by Montrel McKay, a member of her Hoorae Media production company. Max, the streaming service, enthusiastically embraced the concept of highlighting first-time female directors, and quickly took on the project.
Out of the 10 finalists, Meko Winbush, a writer-director with experience in trailers and short films, was selected for the 10-episode series. The show chronicles Winbush's journey as she faces challenges throughout the filmmaking process, with guidance from Rae, Prince-Bythewood, and Nanjiani.
Prince-Bythewood emphasized the importance of highlighting female directors specifically, as they were rarely featured in the original series. The reboot aims to be a more accurate reflection of the industry's diversity.
For Winbush, a Black woman, the pressure was constant, and she encountered struggles while executing her vision for the science fiction thriller "Gray Matter," all within tight time and budget constraints. Nonetheless, Rae commends her ambition and determination in tackling this challenging project.
Rae feels a strong connection with Winbush and envisions continued support for more female directors, especially those from diverse backgrounds, in potential future seasons of the series. She plans to be more hands-on, providing a robust support system for the next generation of aspiring directors.
Currently available for streaming on Max, "Project Greenlight: A New Generation" offers hope and inspiration for aspiring women directors looking to make their mark in the industry.